Some posts on this site contain affiliate links. If you book or buy something through these links, I earn a small commission (at no extra cost to you). Take a look at my privacy policy for more information.
From La Paz, we journeyed east into the very heart of Bolivia, to reach the sprawling, messy town of Cochabamba. Here, we were just passing through en route to the Torotoro national park, as after days of concrete and traffic we were desperate to see a more natural Bolivia. But, with the only bus to Torotoro leaving at 6pm, we had an enforced day of sightseeing on our hands.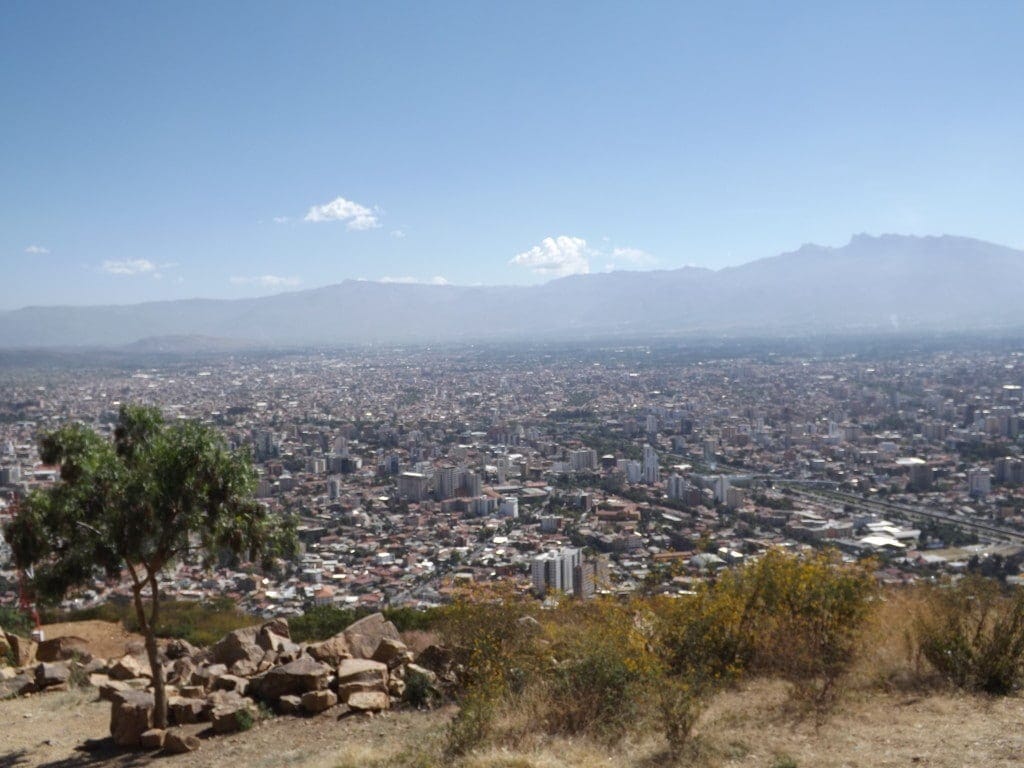 Most of the morning was taken up with finding the office to buy tickets for the bus to Torotoro, so it was lunchtime before we were free to explore. Marcello, our guide on the Red Caps Extended City Tour in La Paz, had recommended his brother's restaurant to us, Bambino's, so we headed there first for an awesome set lunch at about 15Bs each.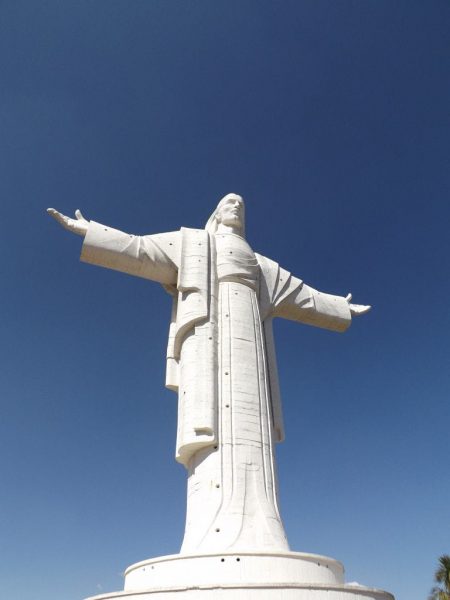 From there, the cable cars to Cochabamba's Cristo Blanco were just a short walk away, so we bought tickets (about 10Bs each return) and headed up the mountain. The views of the city were great: rambling and scruffy, Cochabamba sits on the edge of an enormous lake, surrounded by green mountains and spacious countryside. Cristo himself is something of a controversy; according to the proud Cochabambans, the gleaming white statue is in fact larger than the one in Rio. People we've spoken to since have said that the difference is a matter of half an inch, or that length was added to Christ's pedestal or into his back to make him a little taller or wider, or simply that the statement is not true and Rio's Christ is bigger. The jury's out on the internet, too, so who knows which Cristo Blanco really is the biggest.
Height complex aside, Cristo Blanco was impressively tall, and looked fantastic against the gorgeous blue sky. Better still, the air was fresh and the area around Christ's feet was fairly quiet, with just a few locals dotted around appreciating the view or selling seemingly pointless souvenir binoculars. Exhausted after a long overnight bus journey, Sam and I took turns napping in the sunshine, then spent an hour or two reading and eating 15p ice lollies – a perfect escape from the frenzied, not particularly pleasant city below.