Some posts on this site contain affiliate links. If you book or buy something through these links, I earn a small commission (at no extra cost to you). Take a look at my privacy policy for more information.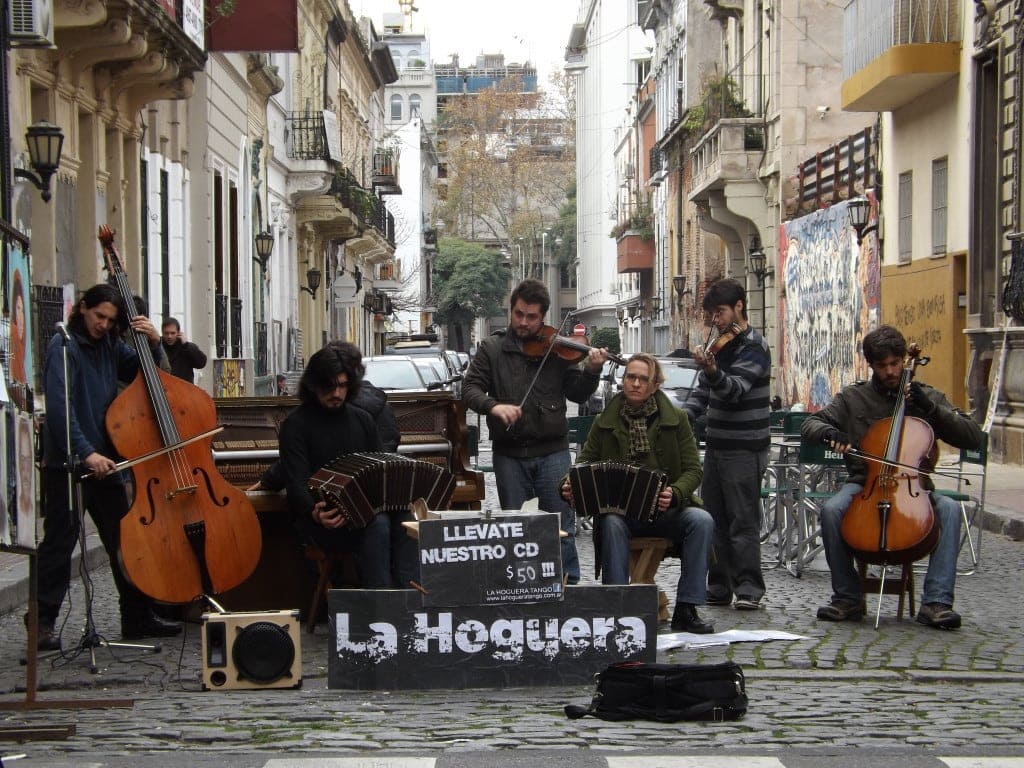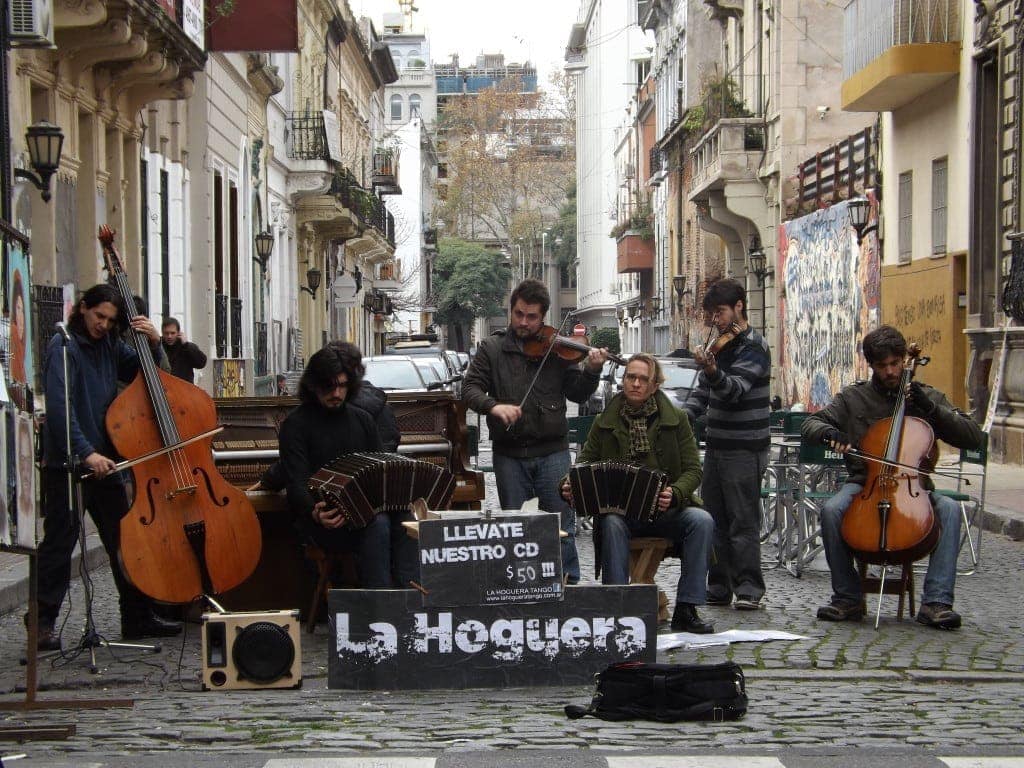 On our last day in the San Telmo district of Buenos Aires, we headed out into the streets to visit one of the biggest antiques markets I've ever seen. San Telmo is the oldest neighbourhood in Buenos Aires, filled with crumbling and graffiti-strewn old mansions left over as relics from the area's glory days.
As we learnt on our Biking Buenos Aires tour, in the 1800's San Telmo suffered four violent yellow fever epidemics, and gradually the area was abandoned. Because people thought that the disease lingered in fabrics and furnishings, they left their houses as they were, still full of furniture, clothes and ornaments.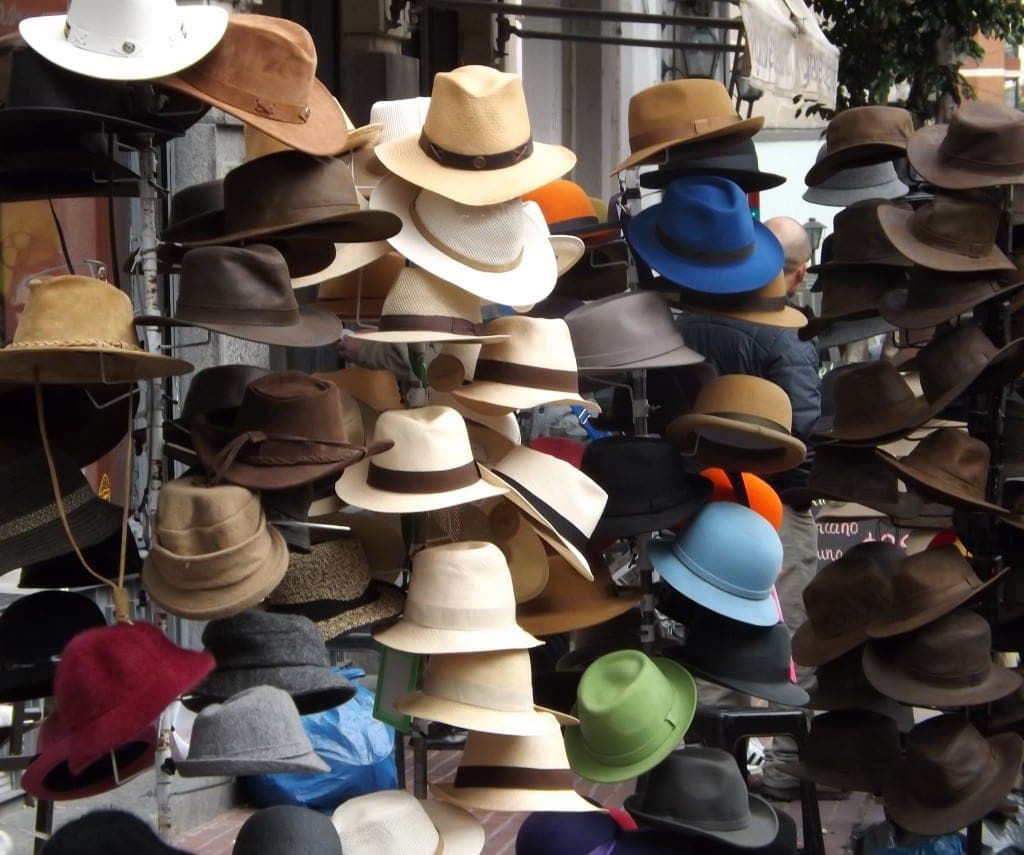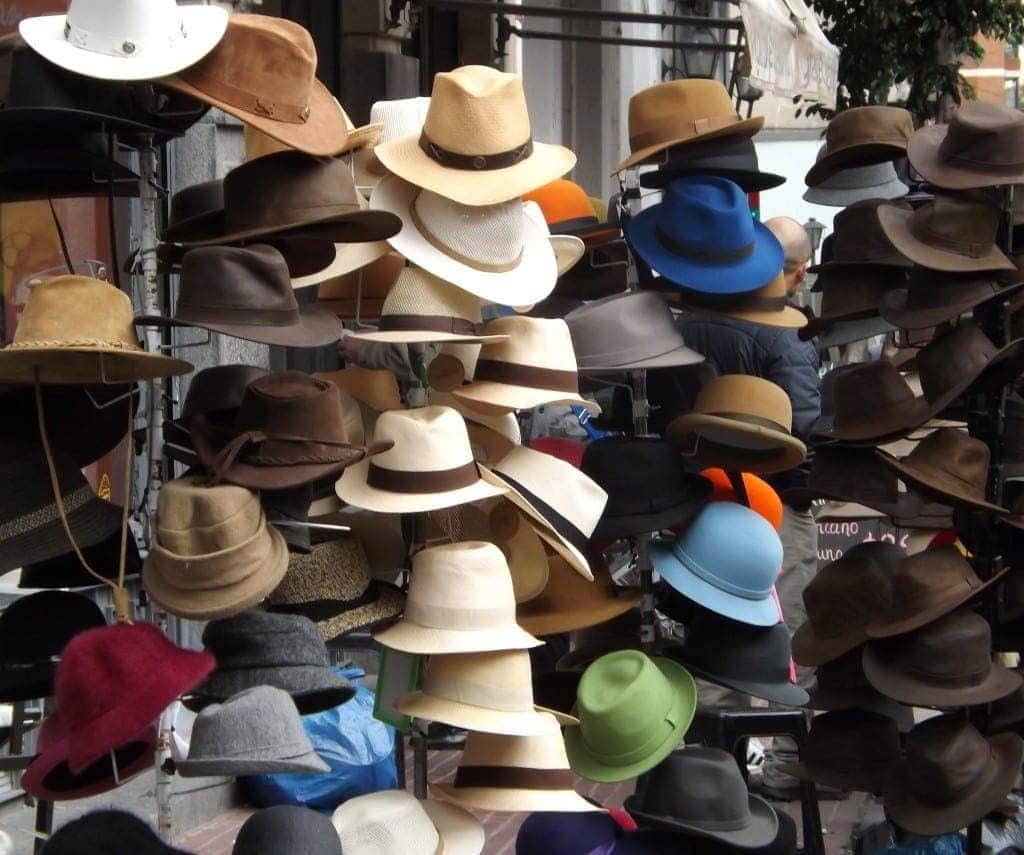 Later, people began to break into the abandoned mansions and collect the antiques, furs, and other valuables to sell on the street, and so San Telmo's weekly antique market was born.
Now, Calle Defensa – the street the market runs along for about 14 blocks from Parque Lezama to the Plaza de Mayo – is also lined with fancy boutique stores and opulent antiques shops, which show the wealth that the neighbourhood gained from the initially-suspect market. But, every Sunday the market still takes place and fills the street with stalls.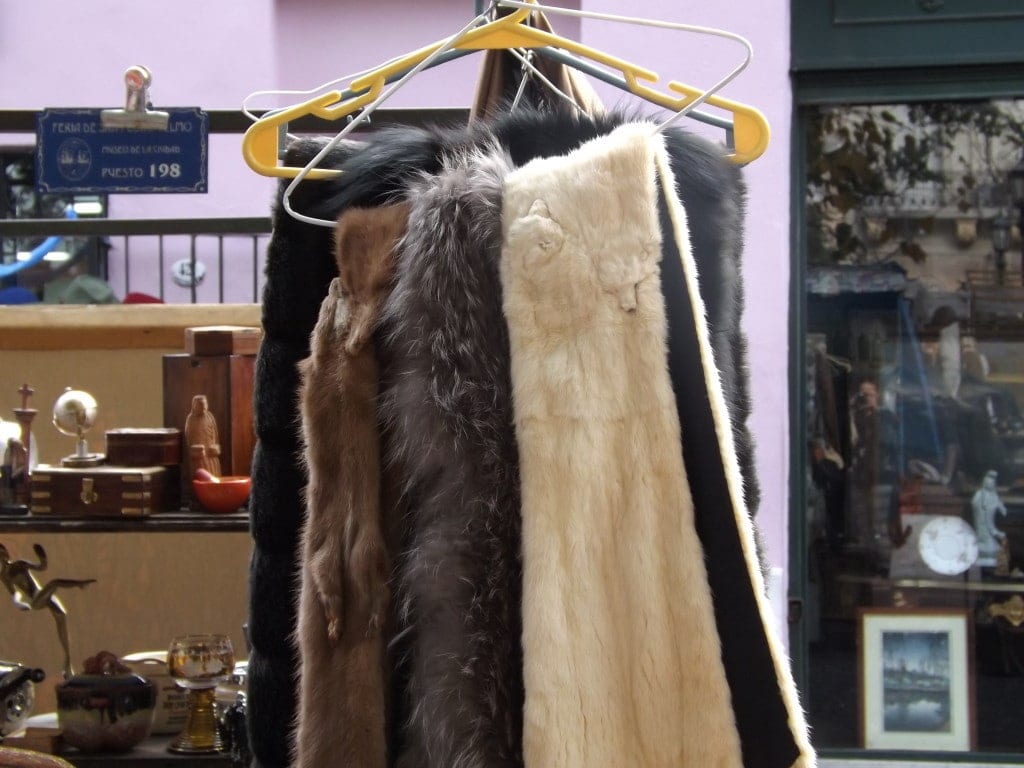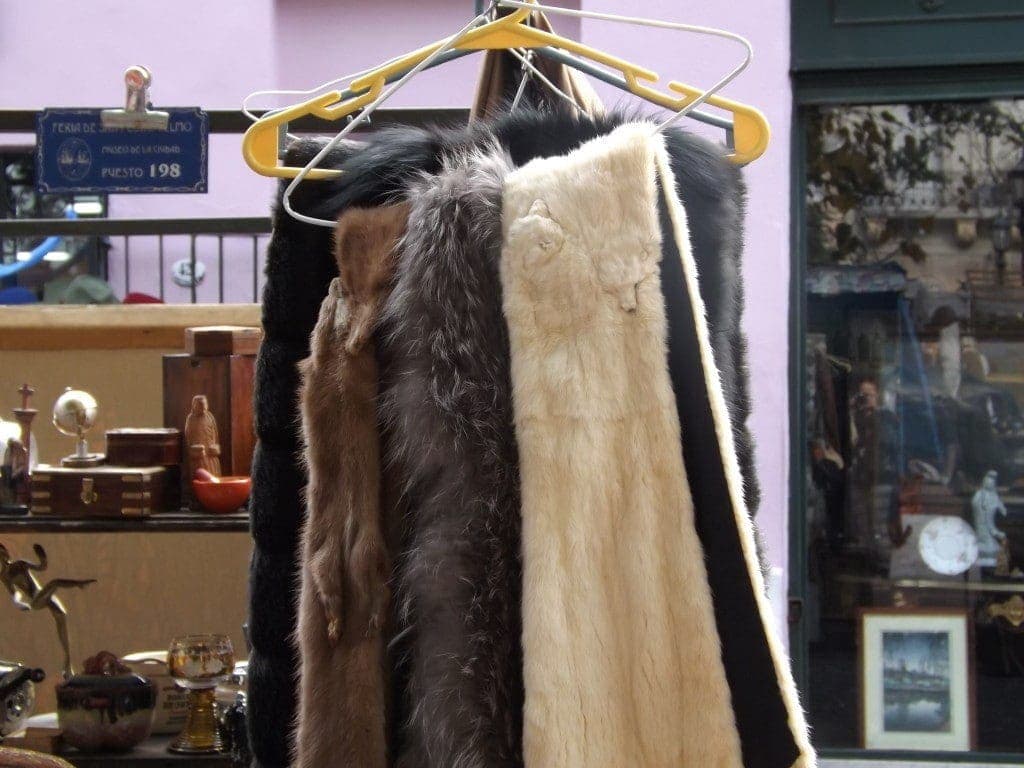 The array of things on sale, ranging from beautiful antiques to worn and dusty second-hand goods, was staggering: racks of furs, elegant old clothes, crystal soda bottles, china tea sets, silver-wear, jewellery, antique and retro designer sunglasses, ornaments, candlesticks, old postcards, ornate brooches.
It was the kind of place that made me wish our backpacker budget was bottomless so I could pick up some rare, old trinket as a unique souvenir, or at least a pair of 1970's Ray Ban's.
The market stretched on and on, but it wasn't just antiques. There were food stalls and handicrafts on offer, too, with unique hand-made clothes and jewellery, carved wooden incense burners and ornaments, and all kinds of BA souvenirs slapped with images of couples dancing tango.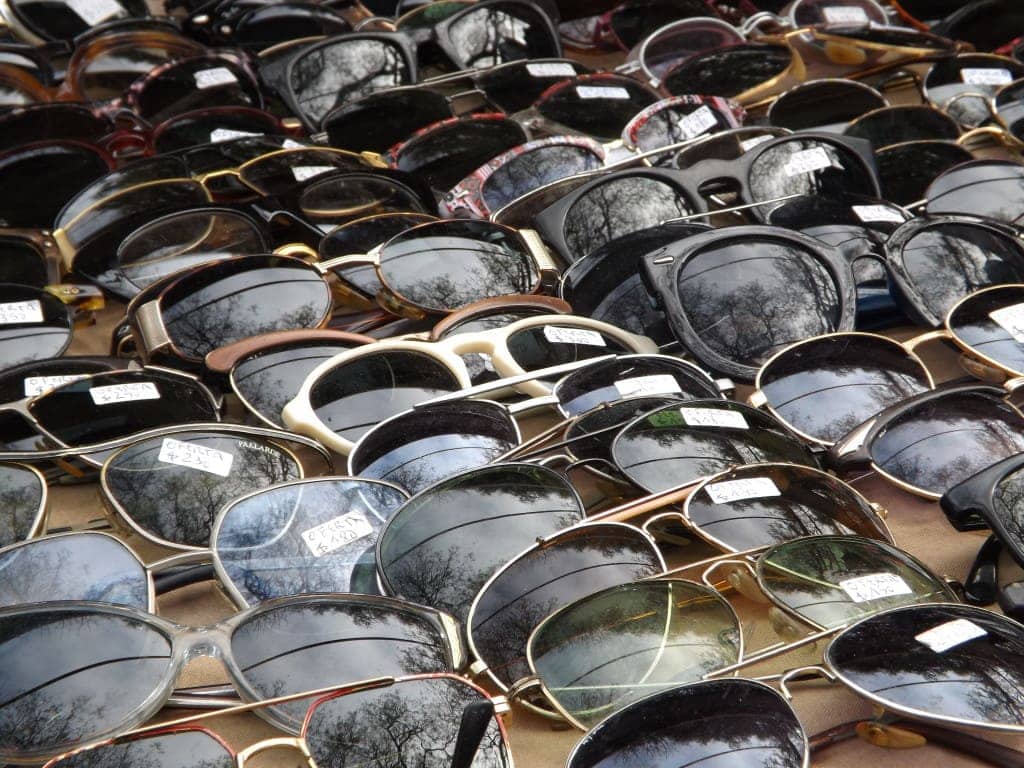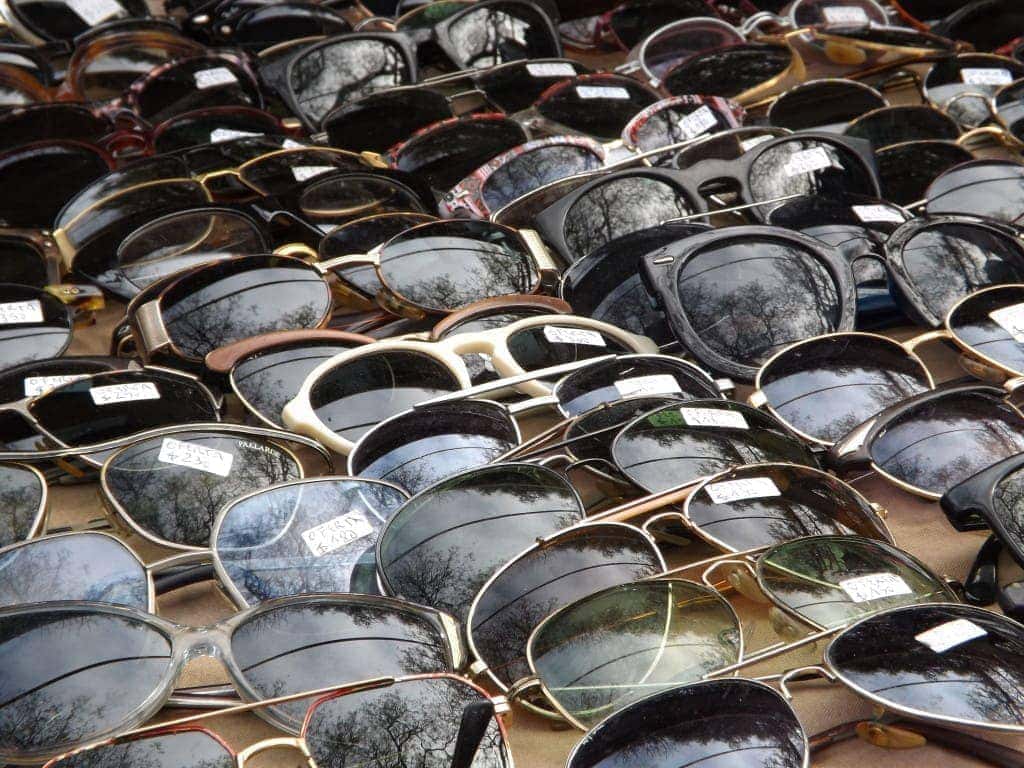 We spotted tango dancers amongst the stalls, too; an elderly couple in an elegant suit and glittering dress dancing to traditional tunes sold on CD at a music stall.
There were plenty of musicians: a dazzling guitarist playing as if it were just for himself; a lively group of scrappy musicians mixing shouty Argentine rap with guitars a box drum and bongo, and a trombone; a string quartet accompanied by two bandoneon players filling an entire street. The air was filled with music and the smells of grilling meat, hot fresh bread, and sugary roasting chestnuts.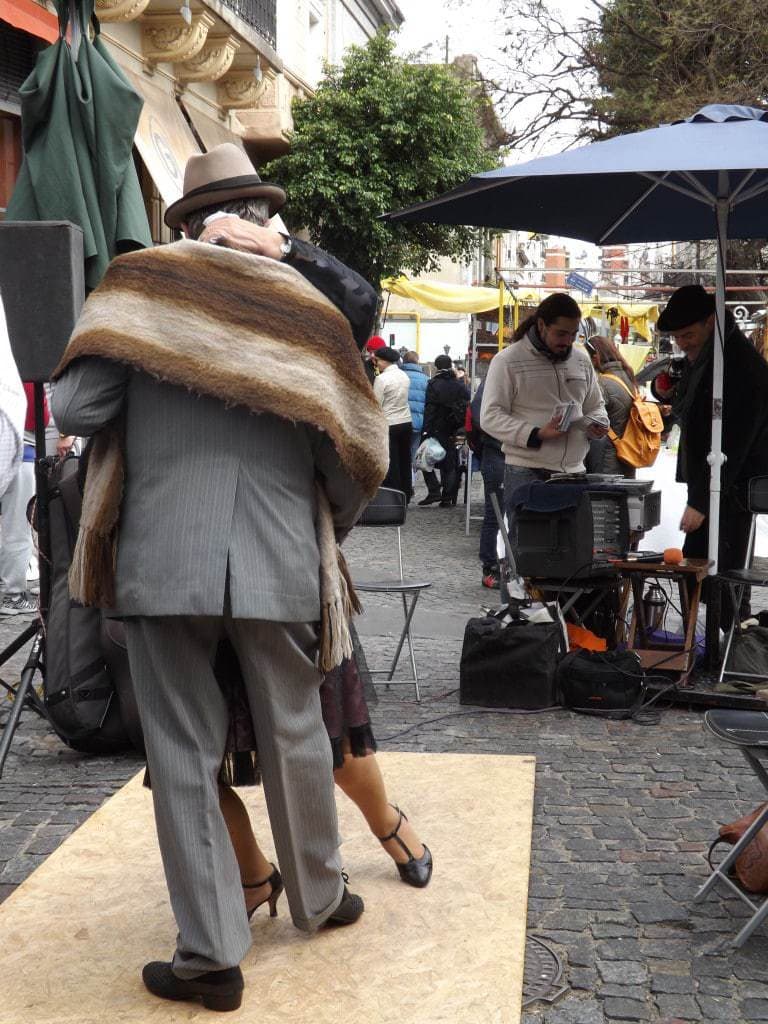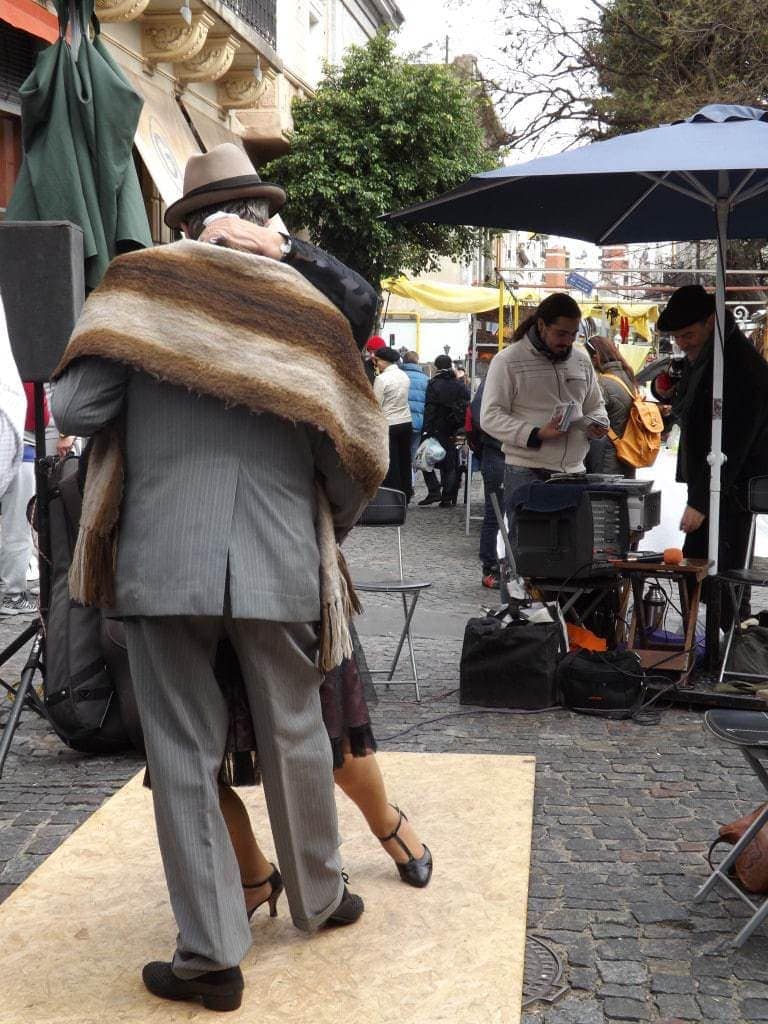 San Telmo market is more than just a market, and far more than the typical artisan or flea markets we've been used to in South America. It's more of a cultural experience, mixing street entertainment with art stalls, food, antiques and unique handmade goods that are far more interesting than the usual woven bracelets and alpaca wool jumpers. Definitely one of the best markets in South America – don't miss it if you're in BA on a Sunday.
Want to know more about backpacking in Argentina? Check out the Argentina section on my sister site, Backpack South America.