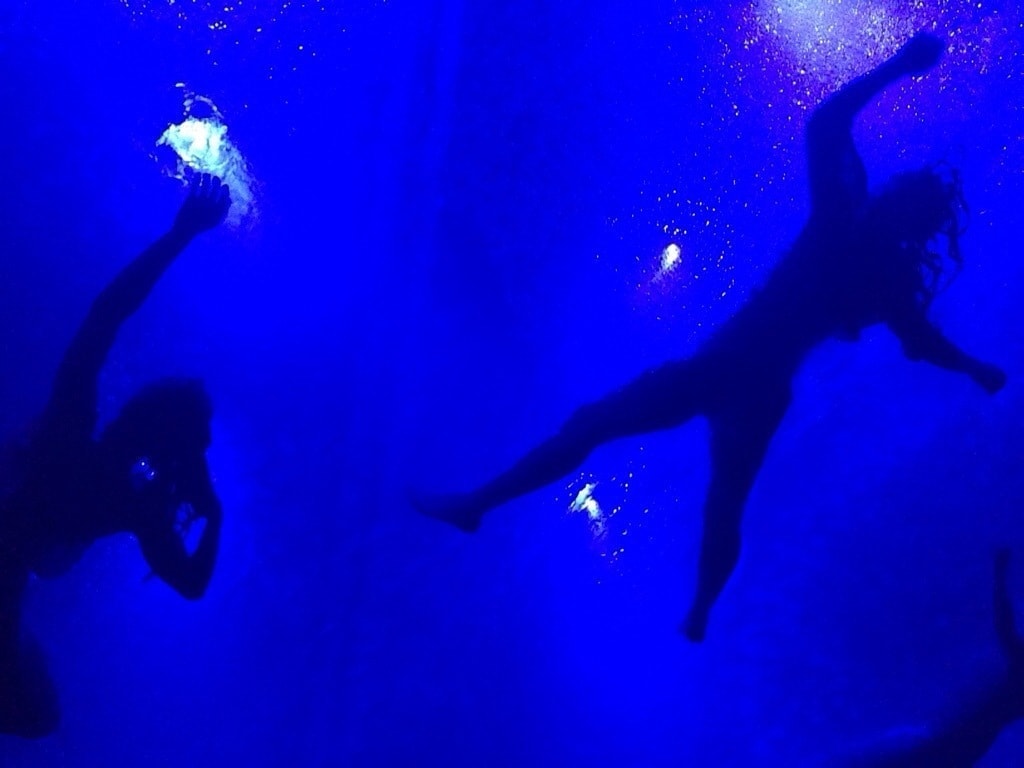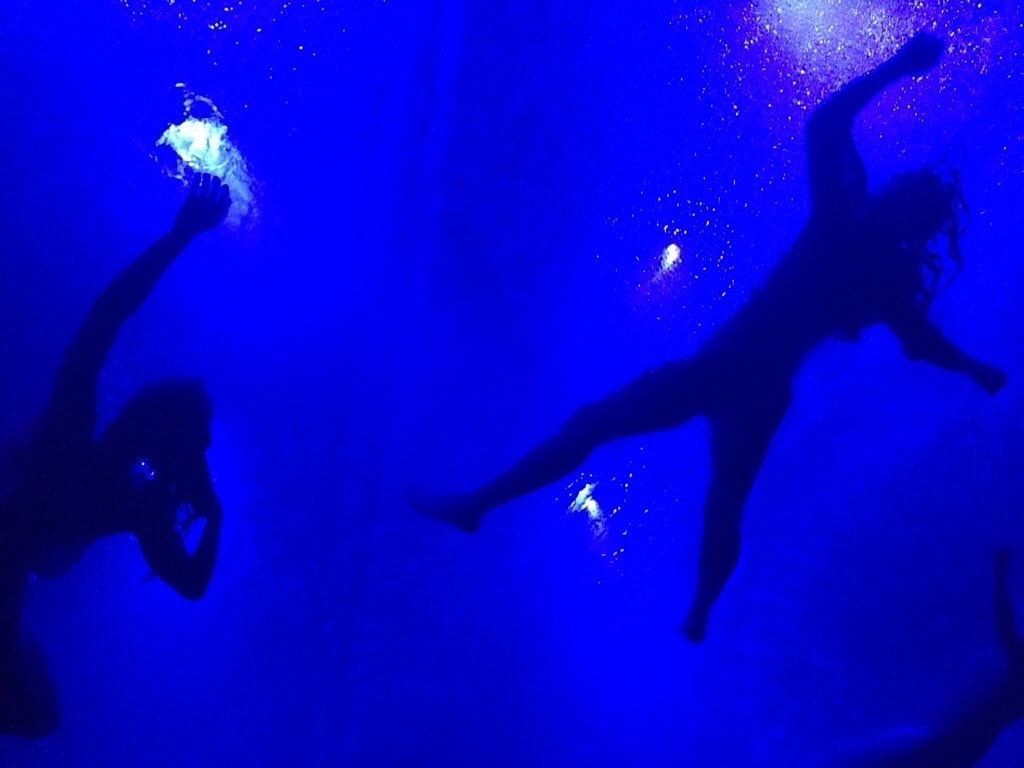 We finished off our five days in Buenos Aires with a bang! More of a nuclear explosion, really: the Fuerza Bruta Buenos Aires show at the cultural centre in Recoleta Park. This utterly bonkers experience was completely fitting with our extraordinary few days of excitement and new experiences in the city.
Fuerza Bruta Buenos Aires
Some of you might have heard of the show, as it's touring the world right now (actually, I wanted to see it in London but didn't have time before we left), but the insane Fuerza Bruta was born in Buenos Aires, Argentina. So, we were lucky enough to see the show on its home turf.
Insane is the right word. On arrival, we found ourselves in a red-lit bar waiting to go in, stood beneath an upside-down car rooted to the ceiling. The music in the bar was pounding like a club on a Saturday night, and the atmosphere was already pretty exciting! It was a sign of things to come, because once the show started almost everything was above our heads and very much turned the real-world upside down!
When the doors opened, we followed the crowd into a huge, dark room with high ceilings and concrete floors that looked like a massive warehouse. For a while, we waited in uncertain silence at the edge of the room, right next to the very small and barely used stage, until suddenly the lights came up to reveal five drummers on stage in red soldier-style jackets.
They pounded the drums, swinging their arms and entire bodies, chanting something that might have been Spanish or a made-up language, like some kind of violent celebration amongst a tribe untouched by other civilisations. The music was frenzied, wild and almost desperate, and as it built to a climax a wind machine just below the stage was switched on, blowing fiercely strong, freezing cold air and swirling pieces of paper confetti into the crowd.
You Need to See it for Yourself
Although I desperately want to describe the whole experience in detail, it's the kind of thing where you really need to go in knowing almost nothing, so that each new act is the incredible surprise it should be. It was the most ridiculous, breathless, wild show I've ever seen, a series of unbelievable acts involving crazy stunts, special effects, surreal lighting and just plain bizarreness that made things as simple as a man running seem like something from another planet.
Fuerza Bruta was something like a cross between a circus and a rave. I've heard it described as being "like tripping on LSD", but I can't vouch for that: all I can say is that it's unreal. From animalistic, frenzied dances with flailing limbs and flawless synchronisation, to a floatingly slow chase scene played out way above our heads, to swimmers in a glass-bottomed pool of water suspended on the ceiling creating patterns with silhouetted bodies, water and coloured light… the whole thing was like a weird waking dream, culminating in a mad dance involving the whole crowd.
All I can say is if you're in a city that's hosting the Fuerza Bruta show, book your tickets now. It's a genuinely indescribable and completely incredible experience!
Fuerza Bruta Buenos Aires Info
In BA, Fuerza Bruta is being held in Recoleta Centro Cultural. Tickets start at 150 pesos, but go up considerably for weekend showings.
Take a jumper in with you. You will thank me!
Want to know more about backpacking in Argentina? Check out the Argentina section on my sister site, Backpack South America.