Some posts on this site contain affiliate links. If you book or buy something through these links, I earn a small commission (at no extra cost to you). Take a look at my privacy policy for more information.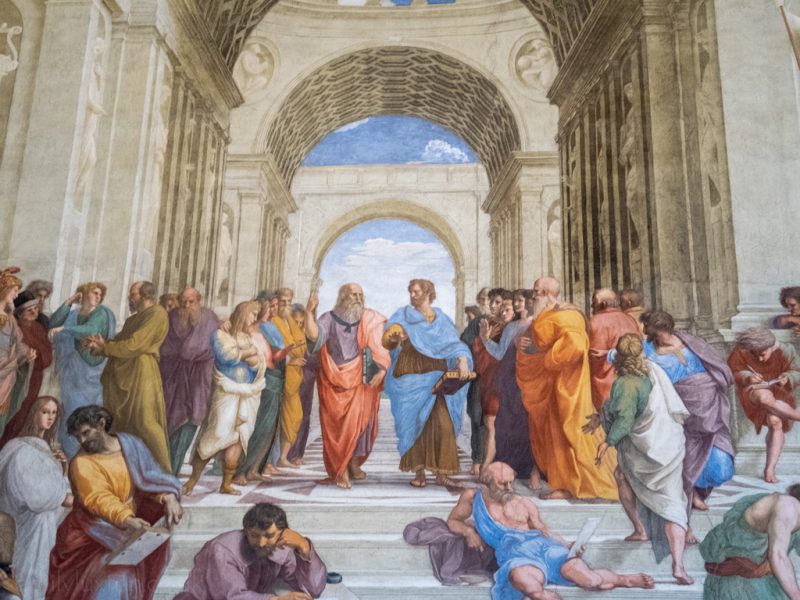 You just ordered a new helmet from Get Lowered Cycles when you get a call about a new art gallery opening in town. You've always been one who appreciates art, and you dream of traveling the world to view some of the most famous works of art. That's why we've offered a list of 6 places you need to travel if you love art!
Florence, Italy
Florence, Italy is known for being the birthplace of the Renaissance movement. This beautiful, Italian city is filled with dozens of art galleries that are full of both history and brilliant works of art.
Key Art Pieces:
Michelangelo's David
Brunelleschi's Dome
Botticelli's Birth of Venus
Giorgio Vasari's Last Judgment
Santa Fe, New Mexico
Santa Fe is known by art-lovers across the globe as the place to visit if you're interested in unique art like turquoise jewelry and Western art pieces. This unique city, located in the vast desert, also hosts exclusive art parties that extend well past midnight.
Key Art Pieces:
Georgia O'Keeffe Exhibitions
Meow Wolf's House of Eternal Return
SITE Santa Fe
Shanghai, China
Shanghai is home to some of the most unique, mesmerizing art masterpieces. This vibrant, energetic city is a dream destination for art lovers everywhere. It's a city that lives and breathes appreciating all that art has to offer from famous calligraphy works to historic ceramic pieces.
Key Art Pieces:
Celadon Begonia-shaped Bowl of Yue Ware
Ku Sun Tie
The Painting of Gao Yi
Da Ke Ding
Paris, Italy
It would be a sin to not mention Paris as one of the best places to travel if you love art. It's home to The Louvre, which is known to house some of the most famous pieces of artwork. Add Paris to your next vacation plans to immerse yourself in some of the finest art masterpieces.
Key Art Pieces:
Da Vinci's Mona Lisa
Alexandros of Antioch's Venus de Milo
Canova's Psyche Revived by Cupid's Kiss
Winged Victory of Samothrace
Theodore Gericault's The Raft of the Medusa
Veronese's The Wedding at Cana
New York City, New York
The bustling city of New York is a paradise for every type of art-lover. This vibrant city offers art museums with practically every corner you turn. The Metropolitan Museum of Art being their most famous art gallery.
Key Art Pieces:
Emanuel Leutze's Washington Crossing the Delaware
Claude Monet's Bridge over a Pond of Water Lilies
Van Gogh's Self-Portrait with a Straw Hat
O'Keeffe's Cow's Skull: Red, White, and Blue
Madonna and Child
Vatican City
Vatican City is surrounded by Rome, Italy and is known to house one of the most famous pieces of artwork. This city-state takes you back in time as you walk underneath Michelangelo's famous ceiling in the Sistine Chapel. This is the place you want to add to your bucket list!
Key Art Pieces:
Michelangelo's The Last Judgment
Michelangelo's Sistine Chapel ceiling
Raphael's The School of Athens
Da Vinci's Saint Jerome in the Wilderness
Apollonius of Athens's Belvedere Torso