Some posts on this site contain affiliate links. If you book or buy something through these links, I earn a small commission (at no extra cost to you). Take a look at my privacy policy for more information.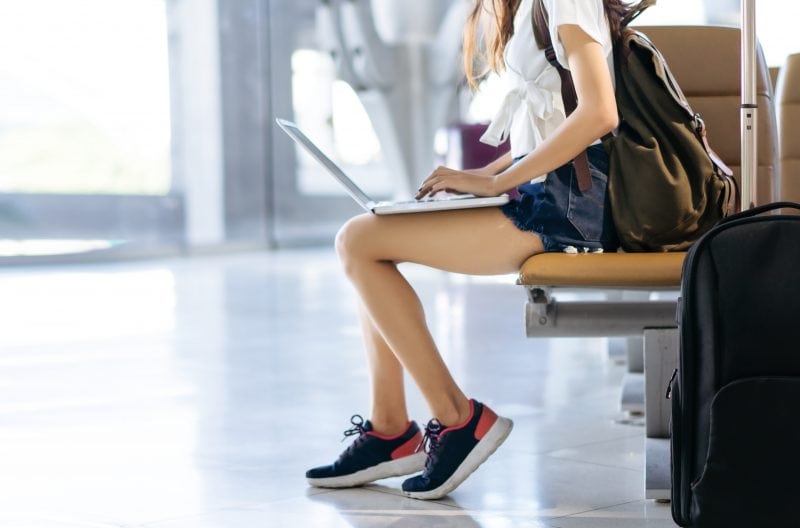 Traveling alone is one of the best ways to learn about yourself while getting to explore the destination of your dreams on your own terms. Solo traveling, however, can pose many safety risks, especially for women. The risks of traveling alone should not outweigh the many benefits, and risks can be minimized with a little planning in advance. No matter your destination, if you have a solo trip planned in the upcoming months here are a few things you can do to stay safe.
Read Reviews for Lodging
When traveling to an unfamiliar location, especially out of your home country, booking a hotel or hostel for an overnight stay can be stressful. Be sure to do a thorough research of the area or neighborhood in which a particular lodging option is located. Most importantly, read reviews of your hotel or hostel from people who have stayed there previously, preferably solo travelers who have stayed there recently. This is one of the best ways to ensure that an option is safe before arriving.
Prioritize Cell Service
When traveling, especially overseas or to more remote destinations, it can be difficult to count on having cell service 100% of the time. Purchasing special cell plans ahead of time can give you extra coverage in these areas. Additionally, you should ensure that wherever you are staying has WiFi available, so that you will be able to use your phone to communicate with loved ones or emergency services even if you don't have service.
Dress Appropriately
This is especially important for female travelers, who will face clothing restrictions in certain locations due to cultural or religious rules. For example, countries like Uganda or Greece have modest dress codes in certain places, which ban "immodest" clothing for women. If you want to vacation to a spot where you can show off your newest tattoo from Certified Tattoo Studios in your favorite bikini, it's important to double-check a country's dress code and cultural expectations ahead of time, especially for solo travelers who will want to avoid standing out in an unfamiliar location.
Share Your Itinerary With Family and Friends
Planning your daily activities for a trip in advance and sharing a daily itinerary with your loved ones back home is one of the easiest ways to ensure that your family and friends will know where you are at all times so that they can check up on you should something go wrong. Be sure to stick to your itinerary and update your loved ones about any changes, as well as designate a time each day that you will check in with them so they will know everything is going according to plan.
Traveling solo is one of the best ways to explore the world, and can be totally safe with a little bit of advanced preparation. Follow these 4 simple tips to stay safe while traveling solo this summer.