Some posts on this site contain affiliate links. If you book or buy something through these links, I earn a small commission (at no extra cost to you). Take a look at my privacy policy for more information.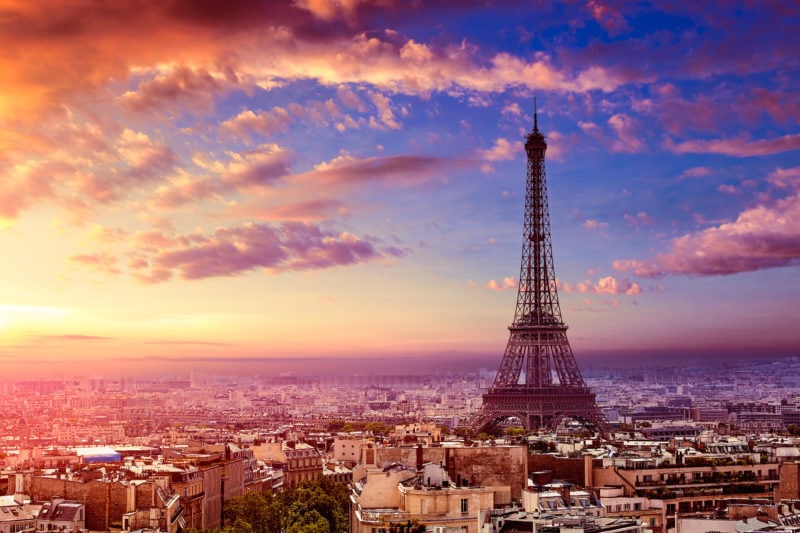 Travel in Europe got a little shakeup at the beginning of 2022 leading to changes in the kinds of travel authorization that non-visa travelers will need to get into parts of Europe. The changes involved the introduction of the ETIAS program which was launched in 2022 and will be mandatory for all visa-free visitors by the end of 2022.
The ETIAS system is pretty straightforward and is meant for travelers from countries who have visa-waiver agreements with the EU. The ETIAS system is mandatory in a number of European countries, but not in all of them.
ETIAS covers a range of different purposes of travel, but some people will still need to apply for a visa instead. To find out more about what an ETIAS is, what the purpose of the system is, and where you will need an ETIAS to travel, keep reading now.
What is an ETIAS?
An ETIAS, or Electronic Travel Information and Authorization System, is a form of electronic travel authorization. It is meant to be used by visitors to any of the 26 Schengen Zone countries who are from countries that have visa-waiver agreements with the EU.
Visa waiver countries include the UK, US, and Canada, and the ETIAS registration for British citizens and other visa-waiver travelers is relatively straightforward.
The ETIAS application is a short, online application that you will need only a biometric passport, email address, and credit card to fill out. A small fee applies for the application to be completed.
The application asks questions relating to personal details, travel history, and any criminal history. It should only take around 10 minutes, but it is recommended that you complete the application well in advance of your trip to allow for any rejections and appeals.
The ETIAS covers travel for purposes including tourism, business activities, medical purposes, and transit. It is valid for three years, or until your passport runs out, whichever comes first. It is electronically linked to your passport.
The ETIAS allows you to remain in the Schengen Zone for 90 days in a 180-day period. Be aware that these 90 days are counted collectively as a group across the Schengen Zone, rather than in individual countries.
What is the purpose of an ETIAS?
There are a number of different reasons for the introduction of the ETIAS system across the Schengen Zone but the main reason is to enhance security at Schengen Zone borders.
The ETIAS systems allow more information to be acquired about visa-free travelers to the region in Europe. Previously, visa-free travelers did not have to submit any form of travel authorization and the idea is that the ETIAS will help to keep borders safer by getting more information on these travelers.
The ETIAS system is also designed to streamline border services, making it easier to move through the Schengen region and will reduce the amount of paperwork at borders. It may also help to reduce irregular immigration across Europe.
Where will I need an ETIAS to visit in Europe?
The ETIAs system only applies to the 26 countries in the Schengen Zone (and the few municipalities that are a part of this region too). This means that countries outside of the Schengen Zone, like Croatia, Ireland, the UK, Russia, and Cyprus, still allow visa-free travel without any electronic authorization.
At the time of writing, there are only 26 countries in the Schengen Zone, but some countries are in the process of joining so always make sure you check before traveling.
For these countries, most visa-free visitors can stay for 90 days without any authorization and these 90 days are counted per individual country.
Other travel documents for Europe: visas, insurance, etc.
When traveling to Europe, there may be some instances where a visa is needed and not an ETIAS. For anyone traveling from a non-visa-waiver country, you will need to apply for a visa. For visa-free visitors, you will need a visa if; your stay lasts longer than 90 days or your trip involves activities not listed under the ETIAS criteria.
There is a range of visa options for the EU, Schengen Zone, and individual countries. The different types of visas relate to different activities so ensure you have applied for the correct one before traveling.
It is also advised that you take out travel and health insurance before traveling to Europe. While some countries have agreements with the EU that ensure their citizens will not be charged for healthcare, it is better to be safe than sorry! Travel insurance will also cover any trip cancellations too.
Final thoughts
The new ETIAS system for travel authorization is a way of enhancing security within the Schengen area in Europe. It will be mandatory for all visa-free travelers to hold an ETIAS when traveling this region by the end of 2022.