Some posts on this site contain affiliate links. If you book or buy something through these links, I earn a small commission (at no extra cost to you). Take a look at my privacy policy for more information.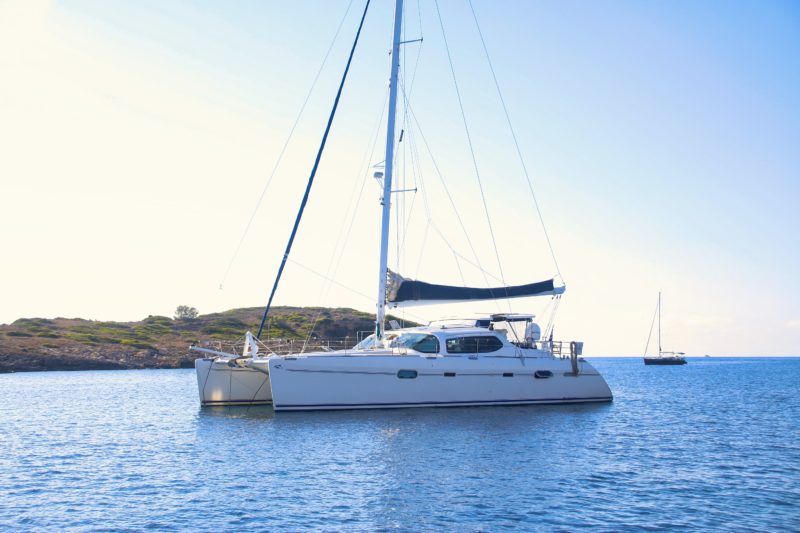 Mallorca has three hundred beaches of fine sand, clear and crystalline waters, a hinterland to visit and many treasures to discover. It's the largest island in the Balearic archipelago.
The perfect place for those who dream of a holiday in one of the tropical paradises bathed by the Mediterranean Sea and people who like sailing: in fact, Mallorca has wonderful beaches and coves to visit by boat. A good reason to search for a Catamaran rental service and sail to discover its natural wonders.
Not just for summer holidays: Mallorca, with its mild climate and clear sea all year round, is also suitable for off-season trips. It is not a coincidence that it's often called "Isla del Sol" thanks to its 300 days of sunshine during the year.
History, nature and nightlife in a unique destination
There are also many historical and cultural beauties to visit. Starting from the capital, Palma de Mallorca. In fact, the capital is one of the most beautiful and historic cities in the whole Mediterranean. Founded by the Romans, its beauty is further enhanced by its spectacular position: it is located since it rises in a suggestive bay.
Palma de Mallorca is a city loved by lots of art and history lovers. Palma also offers lots of fun for those who don't want to give up the typical summer nightlife. Other towns on the island such as Alcudia, Pollença, Llucmajor and the Magaluf area offer numerous nightlife entertainment suitable for any kind of taste and all age groups.
And for those who don't like chaos and want to just get away from the big cities, there are other options. They can choose one of the villages on the coast to enjoy peace and quiet while being in contact with nature. The charm of Mallorca lies, in fact, in the many unspoiled and deserted coves that can only be reached on foot: from Cala Bóquer to Cala en Gossalba to Cala Murta. True corners of paradise where fauna and flora reign.
A perfect place for a trip on a boat
Full of suggestive seabed to be explored, Mallorca is also perfect to be visited by boat. The perfect boat where you can see, while you're sailing, the seabed is the catamaran. Samboat gives you the chance to find the best catamaran rental for you. It's super easy to rent a catamaran on the website. Just with a few clicks, you will find the option that suits you the most. You will have assistance every time you need. On the Samboat website, you can contact people that will help throughout the process.
Well, if you want to enjoy a beautiful trip around Mallorca by boat, choose Samboat.