Some posts on this site contain affiliate links. If you book or buy something through these links, I earn a small commission (at no extra cost to you). Take a look at my privacy policy for more information.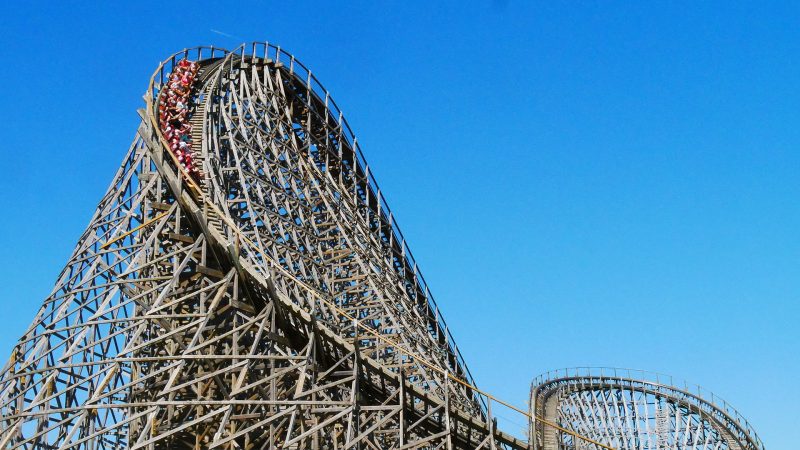 Summer is just around the corner, and with it comes much-needed summer Vacations. For some, that might include traveling to exotic countries, spending a week at the beach, or even visiting national monuments. But for us thrill-seekers, we like to visit theme parks. They've got rides, games, shows, amazing scenery, and cool food options! The only bad part about going to a theme park for multiple days is the burnout that can sometimes occur. What with the heat, lines, and constant walking, there are a few things you'll need to know to avoid getting burnt out on your theme park getaway.
Beat the Heat
Theme parks tend to be a bit on the toasty side during the summer, and with little coverage, you're going to want to do everything you can to fight against the sun. Firstly, sunscreen: you need to wear it. Yes, it smells funny. Yes, you may feel a little sticky for a while after applying it. But you know what you won't get? Skin cancer! Sunburns! This is especially important if you have little kids with you. Wear a hat and sunglasses to keep the sun off your face and eyes, too, and don't forget to stay hydrated. If you don't want to pay $7 for a bottle of water, find a water fountain at a nearby restroom. Doing these things will prevent the sun from damaging your skin and tiring you out by noon.
Dress Comfortably
If you're going to be walking around all day, you're going to want comfortable shoes. Flip flops can rub your toes after prolonged use, but a nice pair of sneakers with arch support and padding will keep your feet from developing blisters or bunions. In the event that bunions begin to form, contact Northwest Surgery Center to get them taken care of. Aside from your footwear, you'll want a shirt that is loose-fitting and airy, one that gives you room to breathe, along with a comfortable pair of shorts.
Take Breaks
You're walking all day, the sun just won't quit, and the kids are getting grumpy: it's time to take a break. Many people feel compelled to drag themselves through the park, regardless of how tired they are, in order to experience everything the park has to offer. That's all well and good, but it's important to remember that this is your vacation, not a checklist. It's about having fun and being comfortable, and you can't do that if you're about to pass out from fatigue. Find a cool restaurant, grab a bite to eat and a tasty drink to slurp on, and catch a little break. The rides will still be there when you get back, we promise.
Grab Your Tickets Now!
By taking advantage of the following tips, you'll ensure that the time spent on your summer vacation is well utilized and that all members of your party make it through the day without succumbing to fatigue. Whether you decide to take a trip to Disneyland, Universal Studios, or a different park entirely, you can bet you're going to have a blast!