Some posts on this site contain affiliate links. If you book or buy something through these links, I earn a small commission (at no extra cost to you). Take a look at my privacy policy for more information.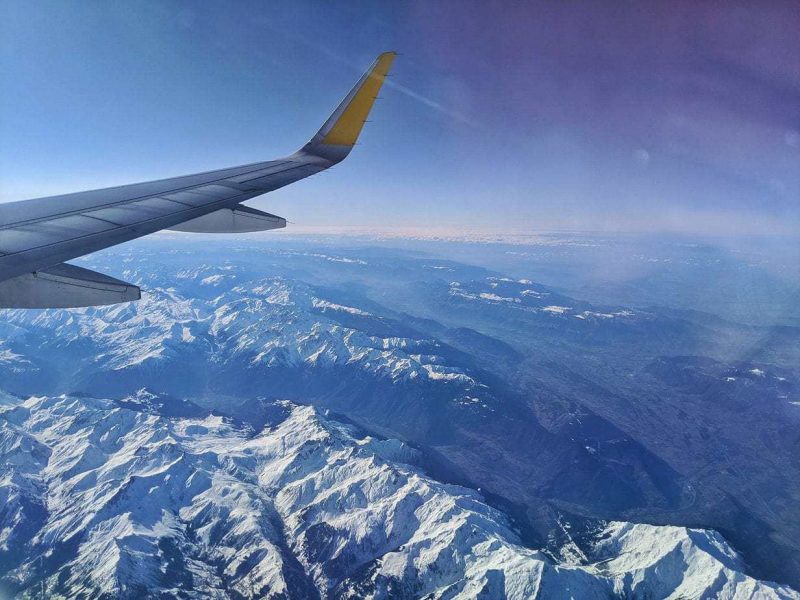 Although flying is an efficient way to travel long distances in a relatively short amount of time, long flights can be one of the most uncomfortable experiences that have the potential to make or break a trip. Staying comfortable on a long flight can be challenging, but with a little preparation, it's possible. Here are some tips for staying comfortable on any long flight, no matter the destination.
Choose Your Seat Wisely
If you are booking your flight with an airline that allows you to choose your seat in advance, be sure to book as early as possible. If you are flying with an airline like Southwest that allows passengers to choose their seating at the time of boarding on a first-come, first-serve basis, be sure to book ASAP to get in one of the first boarding groups and arrive at your gate early on the day of your flight.
If you plan to sleep for the duration of your flight, consider choosing a window seat. If you are tall, you might choose an aisle seat to give you maximum legroom. Choosing the seat that is most comfortable for you is key to ensuring a positive experience in the air.
Dress Comfortably
One of the biggest mistakes people make that leads to discomfort on a long-haul flight is not dressing with comfort in mind. Avoid jeans and tight-fitted clothing and opt for sweatpants and a loose-fitting t-shirt. Also, consider wearing layers to prepare you for the temperature changes onboard the plane.
Look Out for Your Long Term Health
Although one of the best ways to pass time and ensure you maintain a regular sleep schedule during a long flight is by sleeping through it, sitting down for hours at a time with no break can put travelers at risk for blood clots in the legs. It is important for travelers to stand up to stretch or take a short walk every few hours during the flight.
Be sure to bring a neck pillow or other devices to support your back, and be mindful of your posture; one common issue that travelers face after a long-haul flight is back pain. Serious back pain caused by repetitive or prolonged uncomfortable positions or movements can be treated using stem cell therapy at clinics like ThriveMD.
Lastly, be sure you are staying hydrated throughout your entire flight! Try to drink about 32 oz of water onboard the plane to avoid any discomfort or related health complications once you land.