Some posts on this site contain affiliate links. If you book or buy something through these links, I earn a small commission (at no extra cost to you). Take a look at my privacy policy for more information.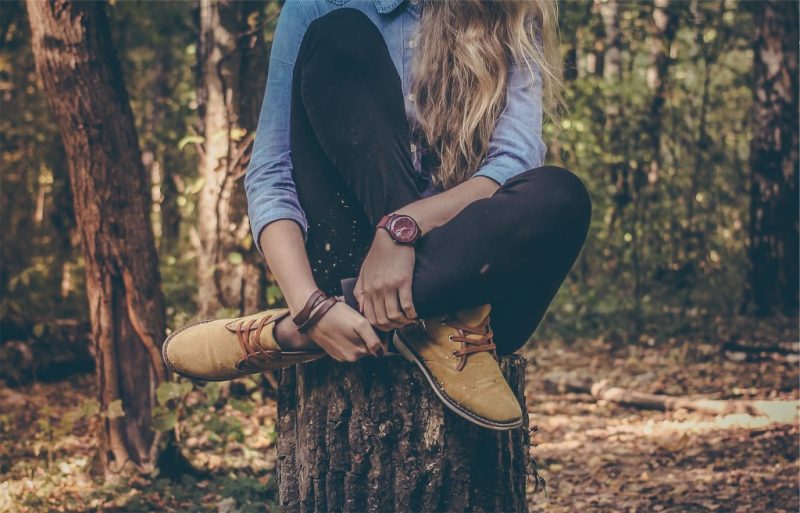 Everyone has their own pick of style staples. These are must-have clothing items in a person's closet for various purposes. To be considered as a style staple, a garment should be aesthetically pleasing and easy to match with different clothes or accessories. More often than not, these pieces can be dressed up or down so they are appropriate for different settings and occasions.
In the case of travel outfits, you will probably want clothes that will feel comfortable whether you are standing in long lines at the terminal or sitting in a plane for hours. And if you are like most individuals, you also want to look stylish while in transit from the airport to your destination. In case you are thinking of what to wear on your next flight, you've come to the right place. Before splurging on a new outfit, check your wardrobe for these style staples and use them to create fashionable travel outfits that will keep you looking good while staying comfortable.
Basic Tee
One style staple you can wear while traveling is a basic tee made of cotton. Due to the soft fabric, these shirts are very comfortable and are easy to dress up or down. You can stay casual by pairing it with your favorite jeans and a pair of flats or sneakers. Add a chic blazer on top and a tank underneath to this ensemble to amp up the glam factor and keep you warm while on the plane. If the weather in your destination is too hot for your outfit, you can simply remove a layer until you feel cool.
The best thing about t-shirts is that they are available in a wide range of colors so you can match them with your chosen outfit for the trip. You can pick a staple white top or a vibrant hue to match a tropical destination.
Leggings
When selecting your travel outfits, prioritize pieces that you can easily move around in. They must not restrict your movements but allow you to be comfortable in your seat, just like leggings do. These stretchy pants feel like a second skin and offer ample protection from the cold airplane cabin.
While black leggings are a popular choice, denim leggings are just as fashionable. This type of leggings helps you achieve a denim look but with a softer material. When buying denim leggings, check out the different styles. Similar to denim pants, many denim leggings come in various colors resembling light and dark-wash jeans—helping you create different travel outfits.
Cardigan
Even if you are traveling to a location with a warm climate, make sure to bring a cardigan. It is the perfect outerwear to help keep you warm in airports and inside the plane cabin where air conditioners are often in the coolest setting. Unlike other heavier outerwear, cardigans are lightweight so you don't feel weighed down when you wear them or pack them into your carry-on.
Cardigans are also very stylish pieces. You can wear them over your classic white shirt and jeans combo for a polished look or together with a summer dress for something chic. They can also serve as a lovely top on their own when you close the cardigan buttons and wear the garment as a comfy sweater.
Button-Front Dress
Many travelers choose pants over skirts because it is easier to haul and lift bags when you are not worrying about accidentally revealing any part of your body. But for women who enjoy expressing their feminine side, the best option is a long button-front dress. It has the appropriate length to keep you covered and has attractive button details.
Also, such a garment is very versatile. You can style the dress as it is or as a light cover-up over a tank top and leggings so you can look stylish en-route to the destination. And if you are going on a beach getaway, a button-front dress looks amazing as a swimsuit cover-up.
Jumpsuit
For people who don't want to overthink their travel outfits, a jumpsuit is a good option. It is a one-piece garment that incorporates pants and a top. Jumpsuits are also simple to put on. You just need to slip your legs into the trousers then wear the sleeve top. To secure the top, most jumpsuits have a button closure in the front. Since jumpsuit fabrics are soft and don't stick close to the skin, jumpsuits often feel roomy. That's why they are very comfy to wear and make fantastic travel outfits.
Styling jumpsuits are just as effortless as they go well with different types of shoes and clothing items. You can wear them with sneakers or flats. You can also throw your cardigan over the jumpsuit or wear it alone. Add some statement earrings and you have a fashionable airport look.
Scarf
If you want to travel comfortably and in style, you need to have accessories too. Scarves can easily enhance your outfit and you can wear them in a lot of different ways. You can drape the scarf around your neck in an even length and just let it hang, or toss one end over the opposite shoulder. You can also cross and tie the two ends in the center. Then, adjust until one end appears layered over the other for a chic look.
Aside from being a fashionable add-on, scarves can help you stay warm while traveling. You can wrap the scarf around your shoulders or use it as a small blanket. Scarves can also be used as a neck cushion or pillow when you roll them up.
Flats
One other style staple for your travel outfit is a pair of comfy flats. Rather than sandals that offer little protection against the cold, close-toed flats make sure your feet have enough coverage to keep warm while inside the plane's cabin. You'll also be grateful to wear a pair of flats instead of your high heels if you need to walk around a huge airport.
When picking travel shoes, consider getting ballet flats. They have soft cushioning to help keep your feet comfortable. Many ballet flats also feature a cord bow you can adjust to loosen or tighten the shoes. In terms of style, ballet flats complement many outfits from pants to dresses. Style staples make it easy to come up with comfortable travel outfits. They make sure each piece of clothing complements the whole look while allowing the wearer to feel confident in their outfit. If you are curating a set of wardrobe travel essentials, make sure to select clothes you can easily mix and match with each other. This way, you won't have to spend a lot of time creating stylish attire before your flight.