Some posts on this site contain affiliate links. If you book or buy something through these links, I earn a small commission (at no extra cost to you). Take a look at my privacy policy for more information.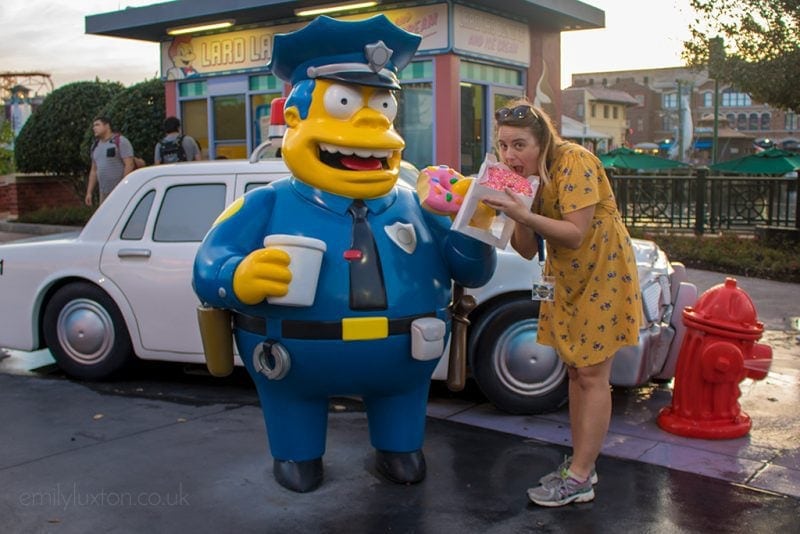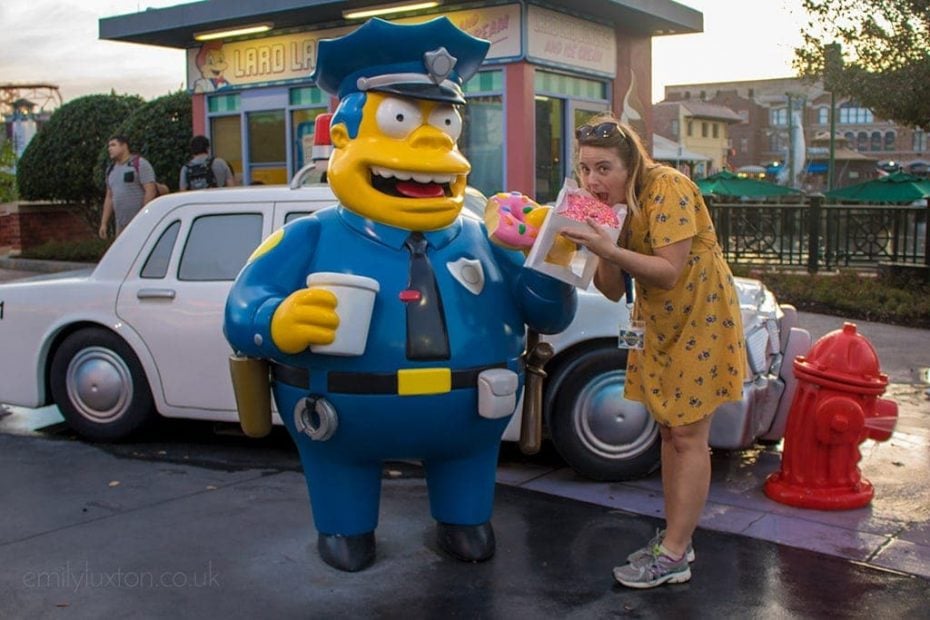 Universal Studios is full of wonder and excitement; it's where families and friends go to make memories and experience some of their favourite movies come to life.
The rides are a blast, that much is guaranteed, but something people who haven't been before might not know is just how much fun it is to take a break from the rides and eat at one of the many themed restaurants!
The level of detail put into each restaurant adds a certain nuance and drops you into an atmosphere that is nearly as enjoyable as the rides themselves. After visiting Universal for the first time, here are some of the best places to eat if you're looking for an unforgettable experience that you can't anywhere else.
The Wizarding World of Harry Potter
Looking for a little magic in your life? Harry Potter megafans (guilty) will find no shortage of things to do in the Wizarding World of Harry Potter, and that includes eating. There is not only one, but two different sit-down restaurants, being "Three Broomsticks" in Hogsmeade and "The Leaky Cauldron" in Diagon Alley. Both make you feel like you're eating in the same place Harry and the gang did straight out of the movies. Food options include shepherd's pie, grilled corn on the cob, English breakfast, ribs, chicken, turkey legs, fish and chips, and beef patties. Plus, if you're going, you have to try butterbeer or pumpkin juice–no muggles allowed, unfortunately.
The Simpsons Fast Food Blvd.
Any fan of The Simpsons will absolutely love their little corner of the park, where there are rides, games, and a slew of different fast food options in a food court style set-up. Naturally, the iconic Krusty Burger has to make an appearance, where you can get a number of burgers, including The Clogger, as well as hot dogs and milkshakes. Right alongside Krusty's are several other options, such as Cletus' Chicken Shack for quality chicken, seafood at The Flying Dutchman, pizza at Luigi's, and wash it all down with a speciality drink from Flaming Moe's. There's even a vegetarian option, albeit the one dish with turkey, in the form of Lisa's Teahouse of Horror.
The Toothsome Chocolate Emporium & Savory Feast Kitchen
Who doesn't like chocolate? Sporting a steampunk aesthetic and environment, this gigantic chocolate factory has more than just delicious sweets (though it has plenty of those, too). The bread is out of this world, as well as other dishes like truffle fries, the cocoa pork tenderloin, and the Tour De France burger. They also have seafood and pasta on their menu, or if you're early you might be able to catch brunch! And you won't want to leave without having dessert; they've got loads of speciality milkshakes, sundaes, cakes, pies, creme brulee, and dozens of different flavours of macarons. They even have a steampunk-inspired robot waiter that will walk through and take your order! Overall, the place is very nice and pleasing to the eye–and your stomach.
Try one, Try All!
These are all excellent dining choices if you're heading to Universal Studios anytime soon, and you should make an effort to try some of them out during your time there. When your vacation comes to a close and you must return to work – whether that's as a dentist, a librarian, or a transcriptionist like those employed by Provider's Choice Scribe Services – your belly will be full and your taste buds satisfied. Universal has way more food options to choose from, but if you're looking for ones that offer both great taste and an engaging atmosphere, these are among the best in the park!