Some posts on this site contain affiliate links. If you book or buy something through these links, I earn a small commission (at no extra cost to you). Take a look at my privacy policy for more information.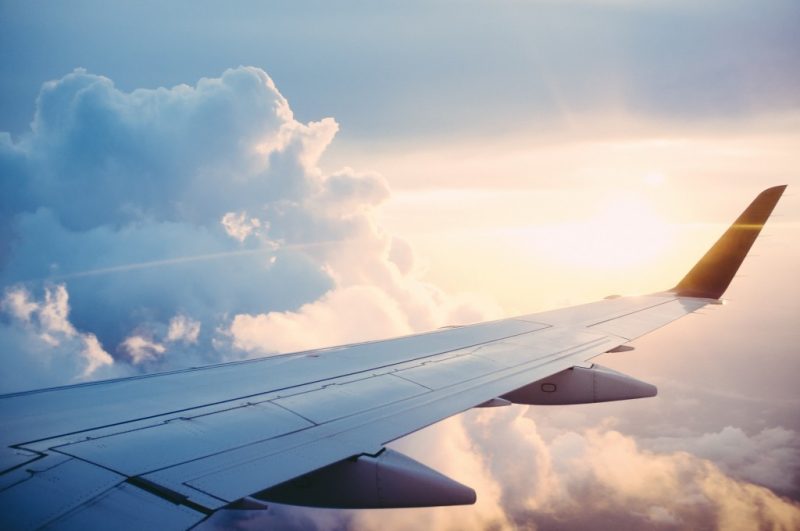 Travelling the world is an experience like no other. You get to immerse yourself in so many different cultures and make memories that will last a lifetime. But nobody said travelling was cheap. Not only does traversing the globe cost money, but you've still gotta pay your bills back at home when you're away. The good news is that there are definitely ways to avoid breaking the bank. It's near impossible to travel without spending anything at all, but lessening costs is simple.
Whether you're already on your travels or weighing up whether to take the plunge, here are my top tips for lowering living costs whilst travelling.
Stay on top of your spending
I'm starting off with the most important tip of all – track your spending! Try and get into this habit even before you begin your travels so you can see where most of your cash ends up. This will then help you save up more money to put towards your trip. There are loads of apps out there to help you track your spending but they come at a cost – which isn't going to help you save! So you can just go back to basics and create a spreadsheet. When you have all of your expenses in front of you, you may be surprised to find where your money goes in a month. Whether it means making the switch from taxi to bus or cutting down on your food bills, you'll be able to use your insights to lessen your living costs whilst travelling.
Be brainy about your budget
Making a careful day-by-day budget can be really helpful when travelling – but it's important to be smart about spreading your money across your trip right so you don't find yourself running out of cash. Some places (even within the same area) can be more expensive than London. Think about the price difference between buying a tank of fuel in the North of England compared to London, for example. This means you need to skew your budget accordingly so you don't run out of money.
For instance, if you're planning on spending two weeks somewhere cheaper like Cambodia and then two weeks somewhere much more expensive like Switzerland or Norway then there's no sense in splitting your money 50/50 between these two destinations. Your money will go much further in Cambodia, so you should probably look to split your budget into something like 30/70, with the smaller percentage for the cheaper destination. It's also wise to try and stay under budget in the cheaper area, so you've got more money to play with when you go somewhere pricier.
You can avoid having to do this if you purposely look for places to travel to where your money is worth a fortune. Here are a couple of examples:
If you really want to visit Asia but you can't afford Japan, then consider areas of Southeast Asia like Indonesia where your money will go further.
Norway is pricey. You'll spend a quarter of the money you'd spend there visiting the Balkans or Eastern Europe.
Guatemala is less than half the cost to visit than neighbouring country Belize.
If you're really flexible about where you go, a great way to ensure your money goes the distance is to go for a country which is worth less than your national currency, and then spend all the cash you take out whilst you're there.
Store your stuff
If you decide to go travelling for long periods of time, you'll be paying out a huge chunk of your hard-earned cash on things like council tax, rent or mortgage payments, and bills.
If you're a renter, it's a good idea to terminate your tenancy agreement. This can feel like a scary step to take, but over a long period of travel, it can make a huge difference to your bank balance.
This way, you're not spending money on rent for a house that you're not living in. But you'll need somewhere to keep all of your belongings safe whilst you travel around the globe. Self storage facilities are a cheap option for storing everything you own. From furniture to little trinkets, storage units come in a range of sizes so you only pay for the space you need. Plus, you'll be doing your bit for the environment! Self storage is a more sustainable option and saves you the hassle of buying new things when you return from your travels.
If you're a homeowner of course this is a little harder, but you could look into leaving the house in the care of someone you trust and letting the place out on Airbnb or a similar site to help lessen the mortgage payments.
Be flexible about your travel dates
Sure, this seems like an obvious one, but it's really key.
Travelling in the offseason is sure to lower your living costs. If you have a certain destination in mind, research the time of year that it sees less tourism. From plane tickets and accommodation to souvenirs and safaris, literally everything will be cheaper.
If you're flying or taking a train to your destination, then travelling on certain days of the week or at certain times of day can make a big difference. For instance, travelling at undesirable times (like very late at night or very early) will be cheaper than travelling at peak time. Flights on weekdays are also likely to be cheaper than flights on weekends.
Live like a local
Many budget travel guides will advise you to cook more and eat out less when on the road in order to save money, and this is a great tip. However, when travelling you don't always have access to the facilities you might need in order to actually cook yourself meals.
Put away your smartphone and ignore the concierge; a good way to get cheap eats is to ask locals what they would do if they were on a budget. If you ask people who regularly deal with tourists all day then they're likely to point you to a safe bet or a tourist trap rather than the hole-in-the-wall mom-and-pop places that actually suit your wallet. By doing this you avoid inflated tourist prices and get an immersive cultural experience.
Living like a local also applies to finding things to do. Many locals spend most of their time doing free or cheap activities rather than paying through the nose for touristy activities every weekend. Ask locals where their favourite spots are and what their favourite things to do on a budget are, and you'll find something great.
What are your top budget travel tips? Share in the comments below!