Some posts on this site contain affiliate links. If you book or buy something through these links, I earn a small commission (at no extra cost to you). Take a look at my privacy policy for more information.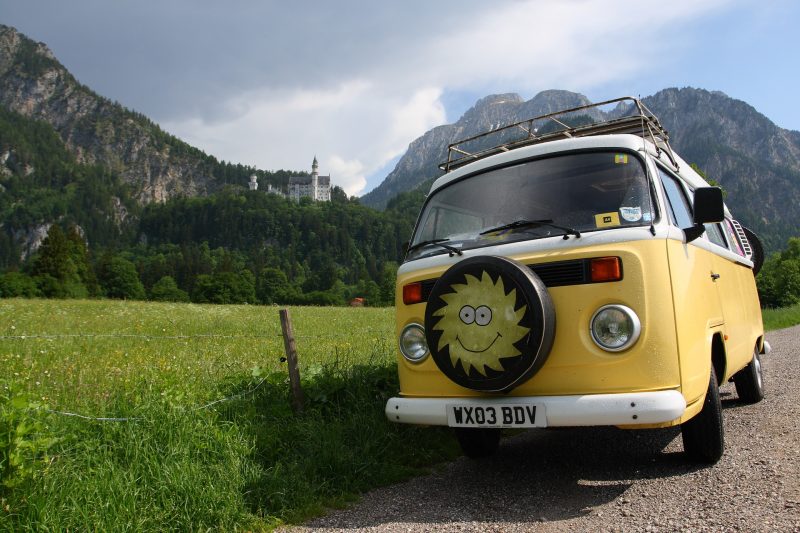 Taking time off from work to travel the world is one of life's most rewarding experiences – especially if you are taking an extended vacation. One problem that often pops up, though, is transport. Renting a car makes sense if you're on a five-day trip, but renting a car for a month or two can get pricey.
Luckily, there are a number of ways to ship your car overseas. From finding reliable companies to dealing with customs issues, here are some tips to help you ship your car overseas for an extended vacation.
Step 1: Check If Your Car Is Eligible for International Shipping
Shipping a car overseas can be tricky. There are many regulations and restrictions to consider. To begin with, there may be some limitations on how long your imported car can stay in another country. For instance, a tourist can only bring their car to Mexico for 90 or 180 days. Also, if your car's engine is larger than 2000cc, you probably won't be able to import it to Italy.
Some countries may require you to pay a customs fee, while others allow you to import your car duty-free for a certain period.
In countries like Spain, you may need to register your vehicle while you are on vacation. You will typically receive a temporary license plate to use during your stay.
Then there are destinations that require you to have a special permit like a visa for your car. To avoid any problems, research the country you plan on visiting. A simple search for "can I bring my U.S. car to…" will lead you to the specific regulations you need to follow.
Step 2: Find a Reliable Car Shipping Company
Next, it's time to find reliable car shipping companies that specialize in international vehicle transport. Typing "international car shipping to [the country you want to visit]" into a search engine will bring up potential carriers. You can also look at uShip reviews for carriers that ship to your destination.
Hiring the right shipping company is crucial. Make sure the carrier you choose meets all your requirements, so there aren't any problems or delays in getting things done.
• Your current location and your destination should dictate the company you choose. For example, if you're going to Brazil, the company should service that area.
• The moving company should be licensed, bonded, and insured for its services. There should be customer testimonials and reviews available on the company's website.
• The company should work with a licensed freight carrier. The freight carrier should be experienced, dependable, and insured.
Step 3: Get a Quote
After doing some research, you will need to get quotes from several shipping companies to find the best offer. The quote will be based on a number of factors such as vehicle make, model and year, the weight of the vehicle, the distance of transport, delivery location, and departure location.
You want to find a car shipping option that works for your budget and time frame. There should be several options, from enclosed carrier to open carrier, depending on the time of year and your destination.
Step 4: Collect the Necessary Documents
Exporting and importing vehicles is not simple or straightforward. For starters, you'll need to submit export documents to the U.S. Port of Entry. Your vehicle will depart no less than 72 hours before the departure date. The documents include:
• An original Certificate of Title for the vehicle or a certified copy of the original
• Two additional copies of either the Certificate of Title or the certified copy
• A completed U.S. Customs & Border Protection Vehicle Export Cover Sheet
• Proof of ownership like a sales document or a letter of authority from the lien holder.
It's always a good idea to contact your local Port of Entry to make sure you know what to expect. Remember, if you fail to provide the required documents, your vehicle won't be shipped.
Step 5: Prepare Your Car for Shipping
Once the date for shipping draws near, you can start preparing your car to ensure safe transit. Clean your car and remove any memorabilia. This will ensure that the company you choose has a clear view of the interior and exterior of your vehicle.
Make sure the vehicle is filled up with fuel. The company will also ask you to disconnect your negative battery cable so you don't run the risk of an electrical short while the car is being loaded onto the carrier.
Once your car is prepared, you can schedule the pickup. You will need to be present during the pickup and provide proof of ownership.
Your car will arrive in your destination country in a few weeks, but getting it back to your vacation home could be difficult. You will need to find the car and clear customs. If you have your U.S. passport, proof of ownership, and other required documents, this process should be simple. When your car is in your care again, all that's left to do is enjoy the vacation.