Some posts on this site contain affiliate links. If you book or buy something through these links, I earn a small commission (at no extra cost to you). Take a look at my privacy policy for more information.
Finding the right clothes to flatter your body type can be a challenge. While certain apparel items look fabulous on the models wearing them on the runways, you might find that they don't quite look the same on your figure. We've got you covered with tips for all body types, ensuring that every woman can look great and feel confident in her outfit choices.
Tops for Shorter Women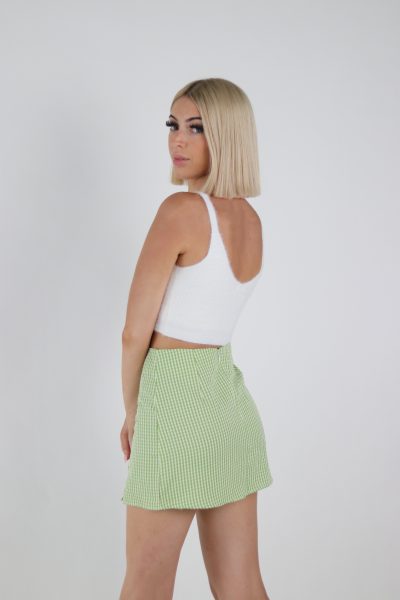 When tunic tops are in, you might feel like this style drowns your more petite frame. Instead of choosing a long top that covers the top of your legs, opt for a cropped style to elongate your body. A cropped top can also add dimension to your outfit, and you can always pair it with a fitted or boxy jacket.
Another similar style that can swallow you up when you're shorter is a shirtdress. This style looks great on taller ladies but might make short-statured women look like they're wearing a shirt that's too big. Look for wrap-style or gathered dresses to accentuate your figure instead. A wrap dress often has a tie near the midsection, which can separate your upper and lower body to elongate your figure as well.
Top Choices When You're Tall
When you're on the taller side, paying attention to the sleeve length of tops you're thinking about wearing is helpful. Long arms can make it hard to wear long-sleeved tops, but a three-quarter sleeve tends to offer more flexibility.
Tunic-style tops flatter a taller frame, while the best outerwear pieces include long jackets and tailored blazers. One of our fashion tips for tall women is looking for a belted jacket to create a horizontal line across the midsection.
What to Wear On the Bottom
If you're putting together an office-friendly outfit, it's helpful to note that a tailored suit looks particularly flattering on a petite frame. Wearing suit pants can help your legs look longer while tying the look together with a matching blazer creates separation between your upper and lower halves. Tailored pieces are essential when you're smaller, as they can cut in at the right places and help flatter your body type.
If you want to add some visual interest to your look, try a pair of patterned pants. Bottoms with vertical stripes help to elongate your frame, making you look a little taller. Too many clashing prints can overwhelm a small figure, so it's best to stick to one printed apparel item in your outfit.
Tall-Friendly Bottoms
Tall women know that finding pants that are long enough can be a challenge. Luckily, shorter and cropped styles are on-trend right now, so you can look stylish in a pair of pants that shows off your ankles. Many premium denim brands also offer jeans sold by the inseam length. High-waisted bottoms and mid-length skirts and dresses are flattering for taller ladies.
Whether you're short, tall, or somewhere in between, you can find clothes that flatter your figure and help you feel confident. Certain styles are more flattering on those with smaller frames, while others look great on tall women or those with longer legs or torsos.