Some posts on this site contain affiliate links. If you book or buy something through these links, I earn a small commission (at no extra cost to you). Take a look at my privacy policy for more information.
One thing all women need for their fall wardrobe is boots. Boots help to keep your feet warm and dry and look fabulous with every outfit. Choosing the ideal pair of fashionable boots to go with this year's fashion trends including muted tones and 90s retro styles, will make you stand out from the crowd. Brush up on the four best boot styles for fall 2021 below.
1. Make a Statement With Pointed-Toe Boots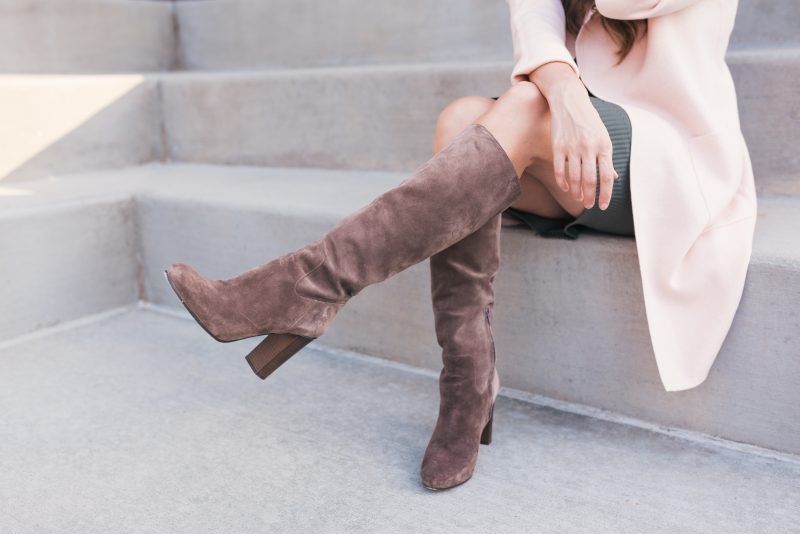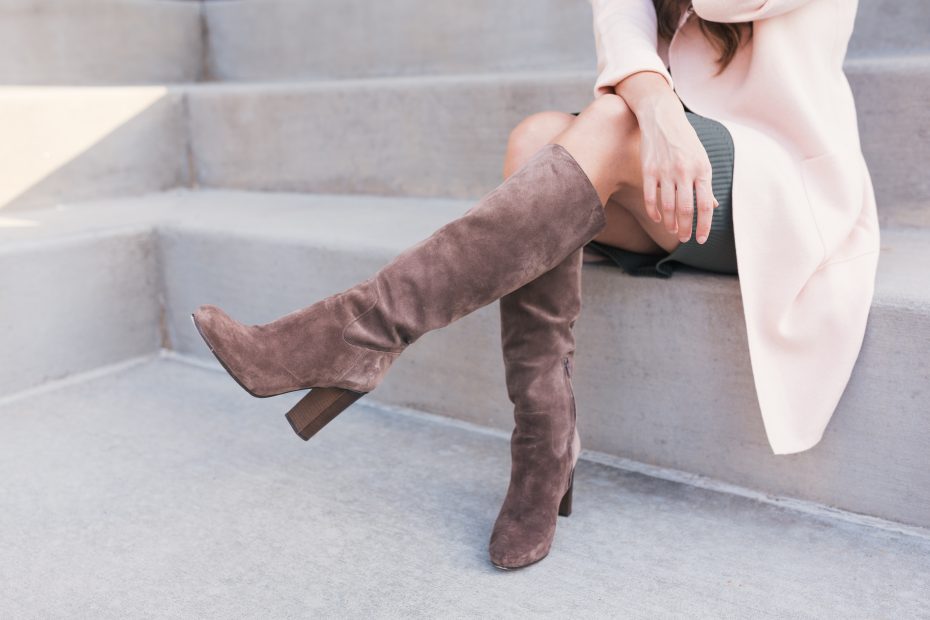 One boot that every woman needs for fall is the pointed-toe boot. You can find this style of boot with high heels, flat soles, or platform soles. Pointed-toe boots tend to look a bit more sophisticated than cowboy or combat boots; consider wearing them to work or for less casual occasions.
Wear pointed-toe boots with a kitten heel paired with a mid-length tweed wool skirt and a cashmere turtleneck sweater for work. When going to the farmers market, wear flat-soled boots with pointed toes over earth tone-colored jeans. Complete the outfit with a thick shacket for a stylish look.
2. Connect With Your Inner Cowgirl Wearing Western-Style Boots
Cowboy boots never go out of style. Look for cowboy boots, which are trending in 2021, with colorful inlays and stitching, embroidered patterns, and ones with metallic accents.
Cowboy boots with bits of fringe look great with a short skirt and tights, and glittery boots look snazzy with straight-leg jeans tucked into them. Since cowboy boots will always stay in fashion, have several pairs to spice up your outfits.
3. Snazzy Up Your Outfits With Platform Boots
Several eclectic 2021 women's fall trends emphasize style inspired by designs from previous decades. Vintage pieces are returning to the forefront of fashion.
Did you know that the platform boot style can add a dramatic touch to outfits reminiscent of the 1960s? Wear ankle boots with platform heels, a mini skirt, a form-fitting blazer, and gold hoop earrings for an urban look.
Slip on a pair of leggings with an abstract print and tuck them into knee-high boots with a square toe and brightly colored platform soles for a boho-chic appearance. You can also wear platform lug-soled boots with textured tights and denim shorts for a tomboy look.
4. Create a Rebellious Look With Combat-Inspired Boots
Combat boots are back in style, and everyone is wearing them for 2021. Fall trends for 2021 continue with a retro theme, including combat boots with big soles. These practical lace-up boots help to give any outfit an edgy look, whether you're wearing jeans or a maxi dress. When you're going out for a night of dancing, wear snug leather pants with a metallic camisole and slip your feet into a pair of knee-high combat boots for a spicy look. Or, for a coy yet rebellious appearance, wear ankle-length combat boots with a short skirt and black leather jacket.
While fall boots are functional for helping your feet stay warm and dry, they can make an outfit fun and bold when paired with the right 2021 fashion trends and fall staples.