Some posts on this site contain affiliate links. If you book or buy something through these links, I earn a small commission (at no extra cost to you). Take a look at my privacy policy for more information.
When you think of Africa, it's rarely an image of beautiful open oceans, palm trees, and coconuts. This beautiful continent is so much more than deserts, lions, and acacia trees. Surrounding Africa are many beautiful islands with breathtaking scenery and quaint towns and villages.
From the erupting volcanoes of Réunion to the snorkeling hotspots such as Praslin in Seychelles, there's plenty to do and plenty to see. Explore the beautiful sandy beaches, cuisines, and marine wildlife while staying on one of these African islands.
1 – Praslin, Seychelles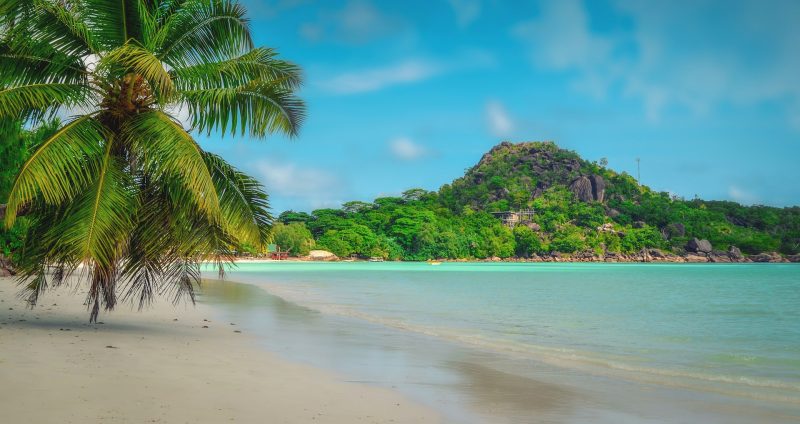 Picking a top Seychelles island is no easy task, but this UNESCO-protected location ranks pretty high on the list.
Explore the Vallée de Mai and marvel at the vast Coco De Mer palms or relax on one of the beaches. The Anse Lazio beach is a popular choice among visitors and has some of the best snorkeling spots for you to explore and enjoy.
There's plenty of accommodation available on the island, ranging from luxury hotels like Raffles to resort-style accommodation to a more relaxed island vibe.
2 – Sal, Cape Verde
Made up of 10 beautiful islands, Cape Verde offers a unique beach holiday to anyone who visits them. The most popular choice has to be Sal, known for its beautiful golden beaches and rich history.
Sal gets its name from the old 1980s salt trade and the magnificent salt flats. Visitors can see the salt flats and marvel at mother nature's beautiful creation while touring the island.
The main town is Santa Maria which has a beach as far as the eye can see and restaurants and bars to choose from all along the beachfront.
3 – Nosy Be, Madagascar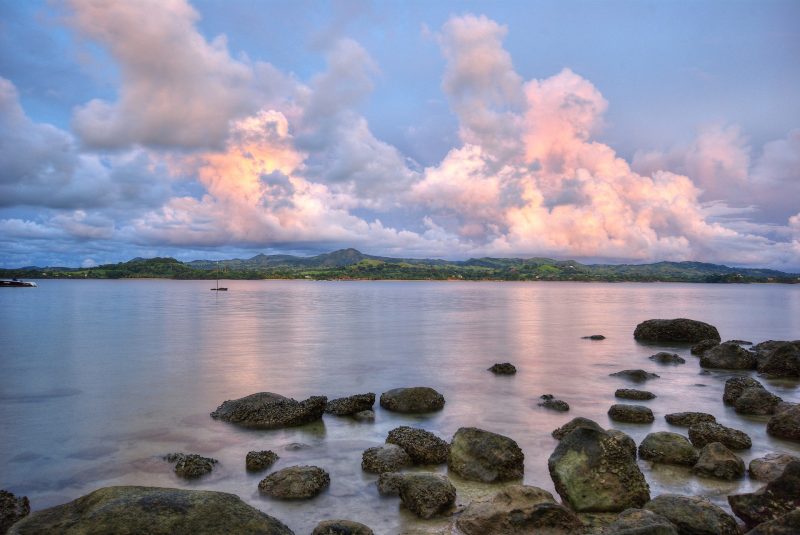 If you've had a whirlwind of a time exploring Madagascar, the perfect place to end up has to be Nosy Be. This volcanic island is just 5 miles off of the coast of Madagascar and is the most popular location for resort-seeking holidaymakers.
The further inland you go, the more vanilla plantations and crater lakes you'll find. Maybe you'll get to try some delicious Madagascan vanilla ice cream during your stay!
4 – Réunion
If it's breathtaking scenery and untainted civilization you're looking for, this is the perfect island for you. This little patch of paradise feels like it should be in the middle of France. With all the locals speaking French, you might want to brush up on your GCSE French you might have blocked from your memory all those years ago – Oui?
There are plenty of hiking trails, zipline adventures, and sandy beaches for you to keep busy on your active holiday. The food is to die for, and most restaurants offer regional Réunion Karri (curry) and authentic french pastries for you to sample.
5 – Zanzibar, Tanzania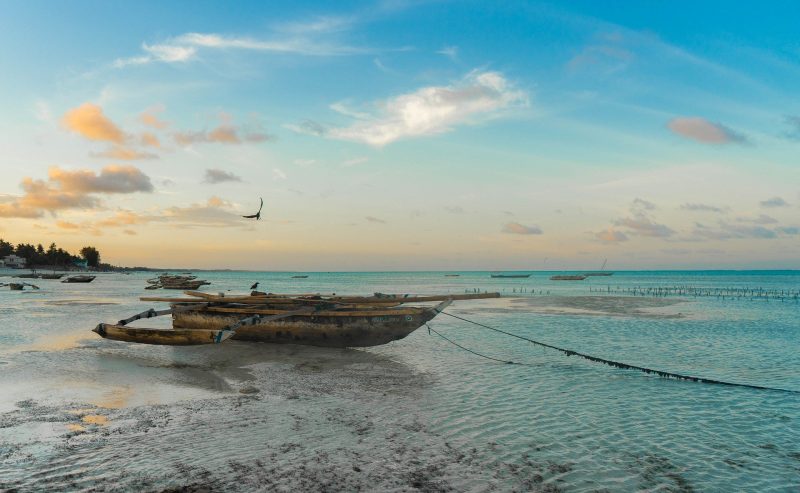 One of the more well-known islands on this list (thanks to Freddy Mercury), Zanzibar is also one of East Africa's jewels. From sandy beaches to the UNESCO sites dotted around the island, you'll find this island is the perfect spot to relax and wander around.
Visit the historic stone town, an architectural mixture of Ottoman, European, Indian, and African designs with ornate wooden doors, mosques, and the Old Fort.
6 – Mauritius
If you're looking for mountains, beaches, food, and rainforests, look no further than the East coast of Africa and the beautiful island of Mauritius.
Visitors must go windsurfing or kitesurfing as this island is known for some great surf spots. Enjoy the delicious food scene and try some native African dishes with their colorful spices and flavors.
7 – Bazaruto Archipelago, Mozambique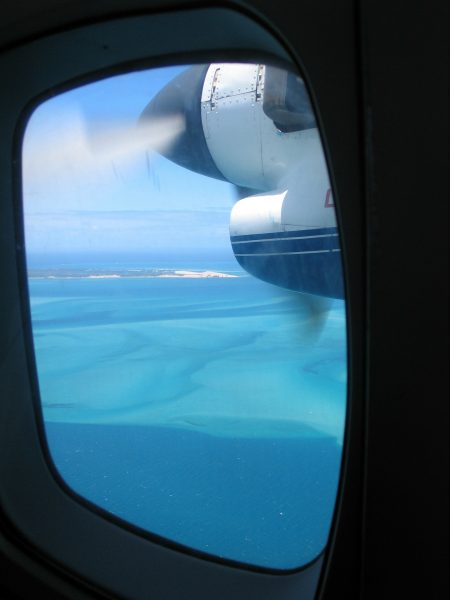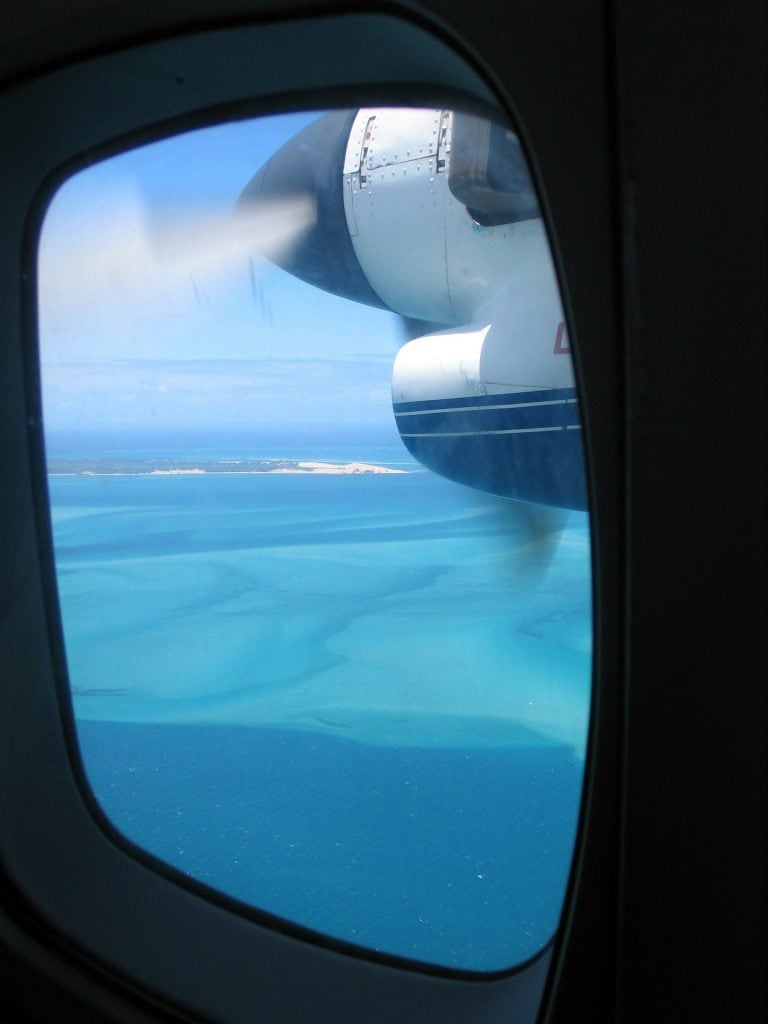 If you're looking for the ultimate underwater wildlife experience, Bazaruto Archipelago should be on your list of choices. Visitors can participate in several activities, from swimming with dolphins and whale sharks to horseback riding along the beautiful beaches.
Explore the stunning coral reefs and marvel at the beautiful underwater ecosystems we rarely get to see.
8 – São Tomé and Príncipe
Principe is the smaller of the two islands that make up São Tomé and Príncipe. Príncipe happens to be the least visited of the two and therefore offers an experience far from the urban life we're so used to living.
The island has a small population of around 7000, making your trip perhaps one of the quietest and most peaceful adventures you will ever experience. Enjoy the newly established eco-resort as your accommodation on the island and explore the jungle and beaches.
Suppose you find yourself craving a relaxing beach holiday away from the busy crowds and surrounded by untouched scenery and nature. Why not book yourself on a once-in-a-lifetime trip to one of these African islands.
Experience nature in a way very few will have ever experienced and leave the hustle and bustle of the busy city behind you. You can fall asleep to the sounds of cicadas and the waves while vacationing in the location of your dreams.