Some posts on this site contain affiliate links. If you book or buy something through these links, I earn a small commission (at no extra cost to you). Take a look at my privacy policy for more information.
This summer, you can expect particularly bold styles and designs in the fashion world. With influences from the 90s and 80s, you'll see looks like white knee-high boots, silky head scarfs, yellow handbags, and folk inspired coats. Find some inspiration and spice up your summer wardrobe with these hot summer trends. 
Boyfriend jackets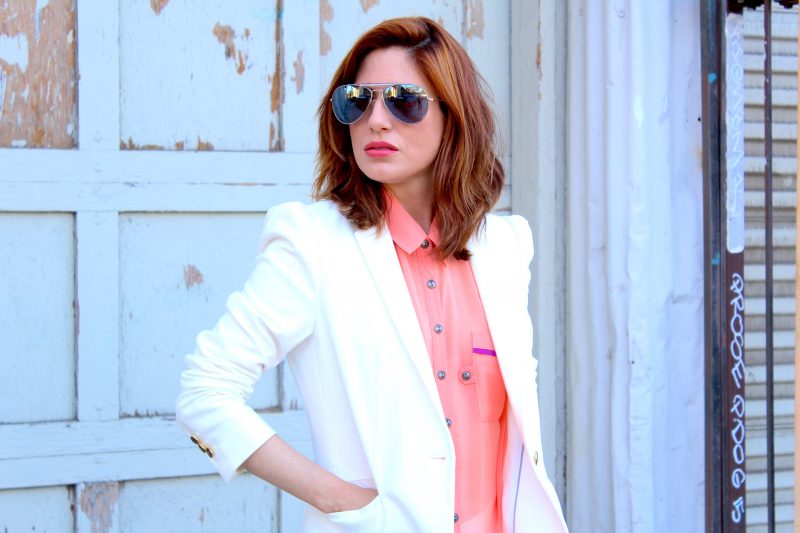 Inspired by the 80s, boyfriend jackets with oversized shoulder pads are an effortless chic aesthetic this summer. These oversized blazers let you create long lines and play with shapes. The shoulder pads create the illusion of a cinched waist and elongated legs, and you can dress them up or down for any occasion. For an extra modern look, pair your oversized jacket with leather shorts or straight leg pants. The most popular colors for boyfriend jackets this summer are charcoal, light blue, and neutrals.
Pastel tones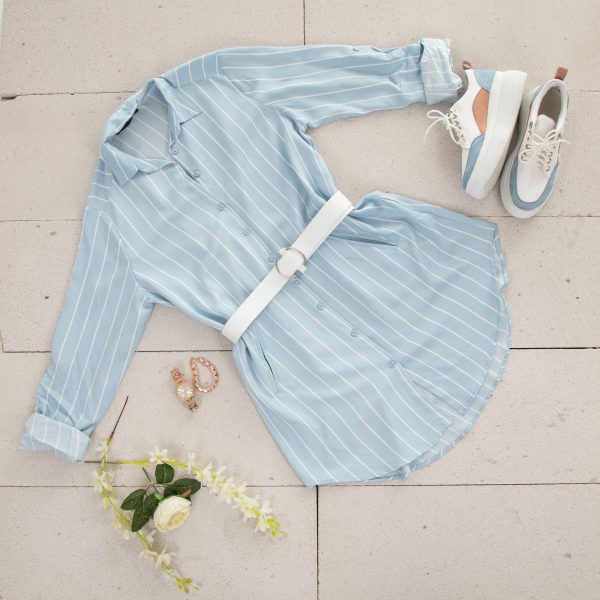 Pastel tones are dominating the color trends this summer and will probably stick around for several more seasons. Complementary with a wide variety of skin tones, these sorbet-inspired colors are fresh and light, making them perfect for spring and summer. To get this chic look, try a boiler suit in lavender or a trench coat in mint green. Mix and match pastels in suits or separates for combined hues that enhance your overall aesthetic.
Blue accessories 
Monochrome outfits are a go-to style, and you can make your outfit pop with blue bags and accessories. Stand out from the crowd by wearing a gray or black monochrome outfit with a duck egg blue bucket hat, royal blue handbag or cobalt blue boots. The bright pop of blue really stands out against the deeper shades of your outfit. One of the best things about this trend is the unlimited number of options when combining your favorite accessories with endless shades of blue.
Desert daze
Another hot color trend this summer is stunning desert palettes inspired by the sky, land, and sea. These desert shades range from bright glimmering blues and yellows, to earthy reds and greens, and complimentary neutrals like browns, grays, and creams. It doesn't matter if your personal style is athletic, boho, glam, or something in between, these spring and summer colors work with every fashion style. Try mixing and matching different desert daze shades, combining structured and soft fabrics, pairing with jeans, or including embroidery details on a midi dress.
Bags with fringe
Let your handbag make a statement with one of this summer's trendiest look — fringed bags. From short tassels for a hint of style to long tassels that drag on the ground for over-the-top impact, you'll turn heads and feel chic with this style of handbag. Fringed handbags come in a wide variety of looks for any event, like leather fringe, shearling, dark colors for a more classic look, or bold hues for a statement piece. Shake up your look and your style this summer with this one accessory.
Every one of these styles is a source of inspiration and creation for your summer wardrobe. Choose one or more of these bold trends and you can play a role in this season's hottest looks. So go grab a powder blue oversized boyfriend blazer or a bright yellow handbag with extra long fringe and add something new to your closet.