Some posts on this site contain affiliate links. If you book or buy something through these links, I earn a small commission (at no extra cost to you). Take a look at my privacy policy for more information.
You're not alone if you've devoted a few too many hours to daydreaming about your next summer vacation. Now that travel is starting to open up again, it's finally time to pack your suitcase and head off on that long-awaited trip.
Whether you're planning a getaway close to home or checking a location abroad off your list, these summer trends are a must to keep you comfortable and oh-so-stylish while you're on the move.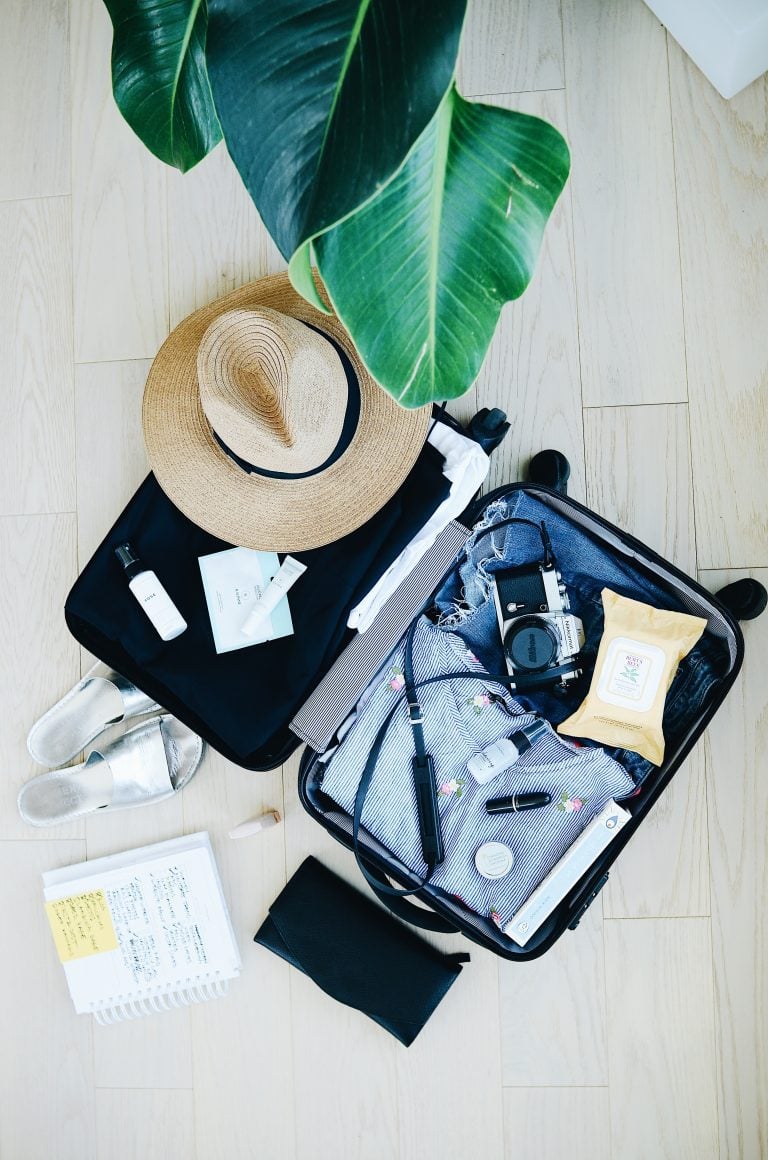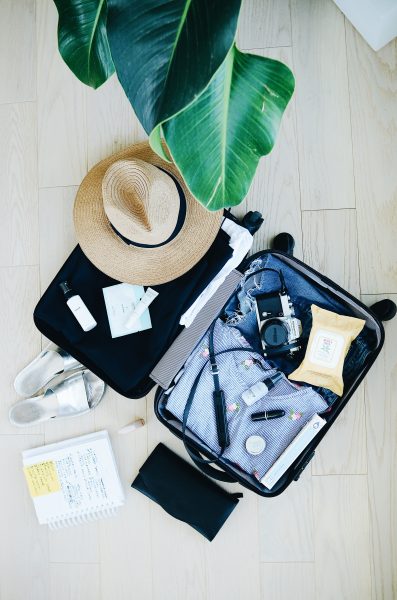 Wide-Leg Pants To Dress Up or Down
With wide-leg pants as the go-to silhouette this season, dressing for a summer vacation has never been easier. The right pair of pants will have you ready for any warm-weather adventure, all while you stay decidedly on-trend. You'll find wide-leg pants in a variety of styles, from laid-back denim to flowy knits and chic solid colors to vibrant, summer-ready prints, so you're sure to find a pair that fits in with the rest of your wardrobe.
Then, you can use this summer staple to simplify your packing, no matter where you're jetting off to this summer. That's thanks to the inherent versatility of the wide-leg design. These pants are incredibly easy to dress up or down — pack one pair of wide-leg pants you love and you're ready for wherever your vacation days take you.
French tuck a white or striped T-shirt for a cute and comfy look perfect for seeing the sights, then trade the tee for a crop top or blouse for dinner. You'll save space in your suitcase (not to mention time getting ready) with this versatile trend in your vacation rotation.
Matching Sets To Simplify Your Packing
Another summer fashion trend that doubles as a packing hack, matching sets are here to make your summer vacation planning even easier. You'll find a  wide variety of matching sets ready to take your vacation wardrobe to the next level. These pre-matched sets include tops paired with skirts, pants, or shorts, so whether you're going for a flirty, feminine vibe or a sporty look, you're sure to find a flattering matching set.
This trendy look has a built-in bonus feature for the intrepid traveler: You'll get to pack less while maximizing your style. Wear the set together for a fashion-forward look, then have fun mixing and matching each piece with some other well-planned items you pack. Your long-awaited summer vacation gets a serious upgrade with this trend along for the ride.
Cute, Comfortable Shoes To Complete the Look
Whether you're jetting across the globe or embarking on a road trip close to home, you'll want to pack shoes you can rely on to keep you comfortable while you enjoy your trip. Footwear trends this season mean good news for travelers. That's because the most popular shoes for summer also happen to be the most comfortable.
Sporty sandals and sneakers top tons of summer trend lists, which means you'll stay on trend while you traipse through historical cities, outdoor trails, and more. You can pair these comfortable shoes with everything from rompers and wide-leg pants to dresses and skirts, without worrying about looking like an out-of-place tourist.
It's easy to integrate women's summer fashion trends into your vacation plans. Enjoy your well-deserved getaway while showing the world your sense of style.