Some posts on this site contain affiliate links. If you book or buy something through these links, I earn a small commission (at no extra cost to you). Take a look at my privacy policy for more information.
Since 2018, UK's tourism industry has contributed 6.7% to the gross value. However, these numbers fell drastically since the COVID-19 outbreak. Because of government-imposed restrictions since 2020, tourists were not able to travel and explore the country. First, on 16 March 2020, authorities restricted unnecessary travel. Under orders from the Foreign and Commonwealth Office, overseas travelling was disrupted from 17 March. Then, the city imposed a lockdown from 23 March.
Later that year, restrictions were lifted after the development of quarantine-free travel corridors in July. These implementations eased industrial operations. However, as a consequence of the second and third waves, travel restrictions were set on 18 January 2021.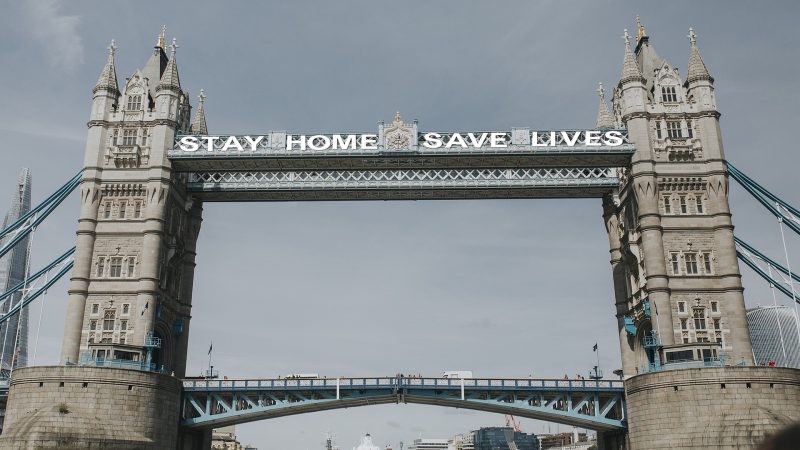 During the second quarter, starting from April to June 2020, 96% of the overseas residents avoided travelling to the country and spent 97% less compared to the second quarter of 2019. According to VisitEngland, occupancy in the UK dramatically declined after the outbreak of the pandemic. For instance, in West Midlands, only 17% of rooms were open for accommodation, compared to 71% of 2019. From these statistics, we can understand the effects of the pandemic on the tourist industry.
Good News for the Residents and Tourists
The government announced this year that no more than 30 people could meet up in a group for outdoor activities. However, a group of six can gather indoors in spaces such as restaurants, hotels, and pubs. Therefore, you can now visit historic places and budget hotels in London. Also, cinemas and museums are allowed to reopen, providing relief to the business sector in the UK. It means that tourists who are already in the UK can now enjoy different tourist spots, such as Brick Lane Street, and take a walking tour to enjoy the street art.
How is Sadiq Khan Helping Tourism Industry in London?
Sadiq Khan is eager to begin his campaign to encourage domestic tourists to visit London. His campaign "Let's Do London" will grab the attention of the tourist to explore and contribute to the retail industry. As the newly re-elected Mayor of London, Sadiq Khan is promoting central London so Londoners and visitors can join the one-off special event program. This event will help the cultural, hospitality, and retail industry flourish. Sadiq Khan Campaign's effects on London's tourism industry, with the collaboration of popular cultural institutions, will increase the city's tourism.
In a press conference, he talked about his domestic tourism campaign and how it will change the city's business sector. His focus is on controlling damage because of the pandemic. Furthermore, he mentioned that his campaign is an announcement to inform the people around the country that London is ready to captivate, inspire, and entertain domestic tourists. Keeping this in mind, many tourist agencies are offering all inclusive flight and hotel packages. They hope to see a rise in tourism considering how much time people have spent indoors since the outbreak.
Sadiq Khan's hopes and strategy to revive London's tourist industry are remarkable. He further stated that the government would also agree to fund the Transport of London as it will create numerous job opportunities for citizens. Furthermore, he also asked the health secretary to provide flexibility to the younger people so they can get vaccinated.