Some posts on this site contain affiliate links. If you book or buy something through these links, I earn a small commission (at no extra cost to you). Take a look at my privacy policy for more information.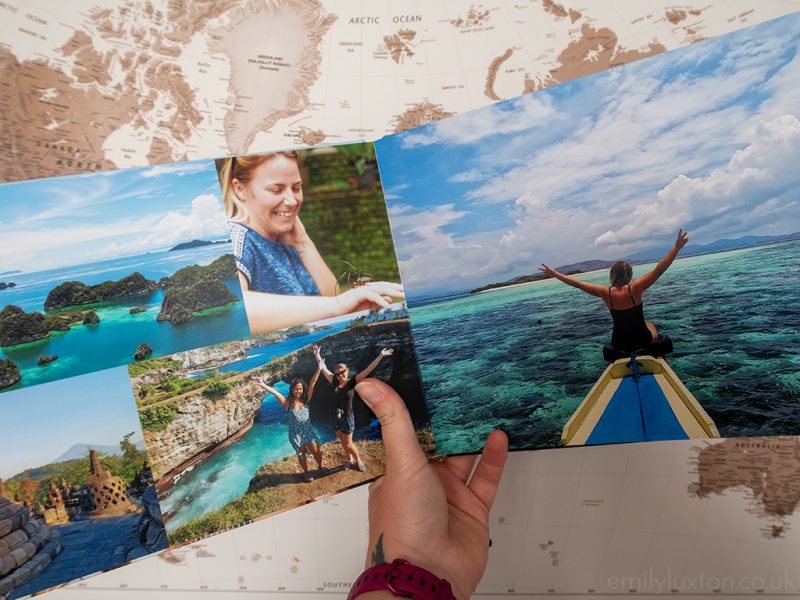 For many people, we're truly our happiest when we are travelling and exploring new terrain and areas. Due to the freedom, relaxation and fun that people experience while travelling, many people look back on their excursions fondly as they try to remember every detail.
The issue is, with the passage of time, trips that happened further in the past get more and more difficult to remember and recall. As the whole point of traveling is making memories that will last a lifetime, this can be rather sad. That's why it's important to find ways to document your trips or find ways that make it easier to remember. Here are a few things you can do to ensure that you'll never forget about a trip you took again.
Buy A Souvenir
Buying a souvenir while you're out on your trip is a great way to take a piece of the holiday back home with you and creates an interesting memento that should help you remember the holiday. Our memories become stronger when they're associated with a physical object, meaning that a great souvenir can be an awesome way to unlock memories.
Great options for souvenirs include the classics such as fridge magnets or trinkets for your keychain, however authentic ornaments that you can dot around your home can be a more interesting and meaningful thing to bring back.
Create A Photo Book
One of the best ways to remember a moment is to encapsulate it within a picture. That is why creating albums and photo books of your trip is a great and popular idea. With a photo book, you can store far more vivid memories of your trips, such as the monuments you saw, the food you ate as well as the people you travelled with. Flicking through a great photo book is an awesome way to take a walk down memory lane.
To create the best photobook, make sure to take a lot of pictures on your travels so that you have a lot of different pictures to choose from. It's also a good idea to take a decent camera with you. Most modern phones these days have good camera capabilities, but a compact digital camera is also a good option to bring with you.
Send Yourself a Postcard
Postcards are usually reserved for sending to friends and family while you're away to make them jealous; however, they can also be a great way to encapsulate a trip if you send one to yourself. Find a postcard that represents the area that you're in well and write yourself a short message about the key things that you've done there, all the areas you've explored and the stuff that you've learnt.
After doing this, you'll have a great little reminder of your trip waiting for you when you get home, which you can frame, store in a little memory box or even keep on your bedside table. If you do this a few times for every place you go, you can even create a unique and personal collage that can be a permanent reminder of all the wonderful trips you've been on.