Some posts on this site contain affiliate links. If you book or buy something through these links, I earn a small commission (at no extra cost to you). Take a look at my privacy policy for more information.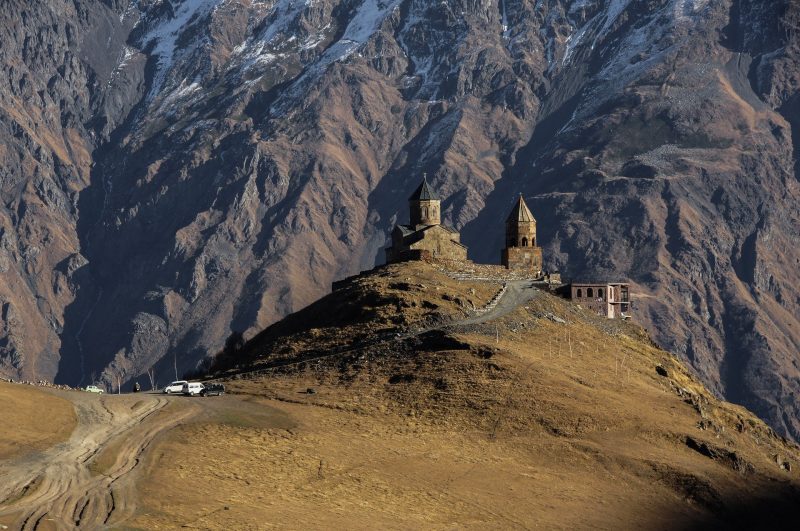 If you are looking for a scenic country in Europe to visit, Georgia should come to the top of your list. Any person who visits Georgia is impressed with the scenic beauty of the country.
Before you visit this beautiful country, it is better to get to know the best places available to explore. Then you can get maximum satisfaction out of the time that you spend in the country.
Do I need an e-Visa to travel to Georgia?
Are you wondering what kind of entry permit do you need to visit Georgia? Planning your trip is not only taking a list of the must-see places but most importantly making sure that you will be eligible to enter the foreign country.
Georgia requires from all visitors to have an electronic entry permit, besides those few that can enter visa-free. Check if your country is eligible for an e-Visa or if you can travel to Georgia without any permit here https://evisa.express/en/georgia.
The government of Georgia offers two types of an e-Visa that can be easily obtained online following a 3-step process. Grab your passport and spare just a few minutes to apply for the Georgia e-Visa and be 100% sure that you can enter this beautiful country!
Top Georgia places to visit
Here are the most beautiful and exciting places that you should see while you are exploring Georgia.
1. Ushguli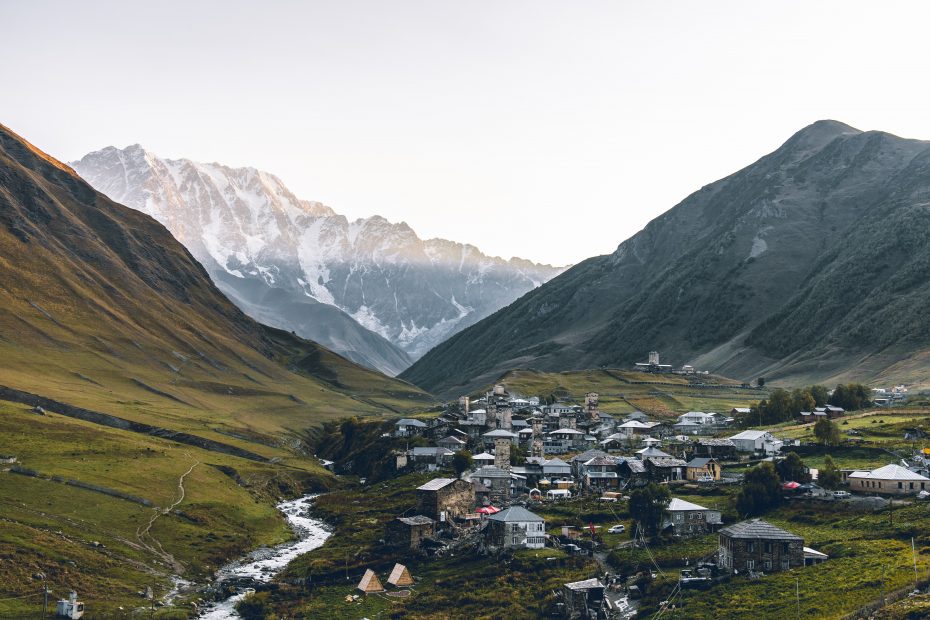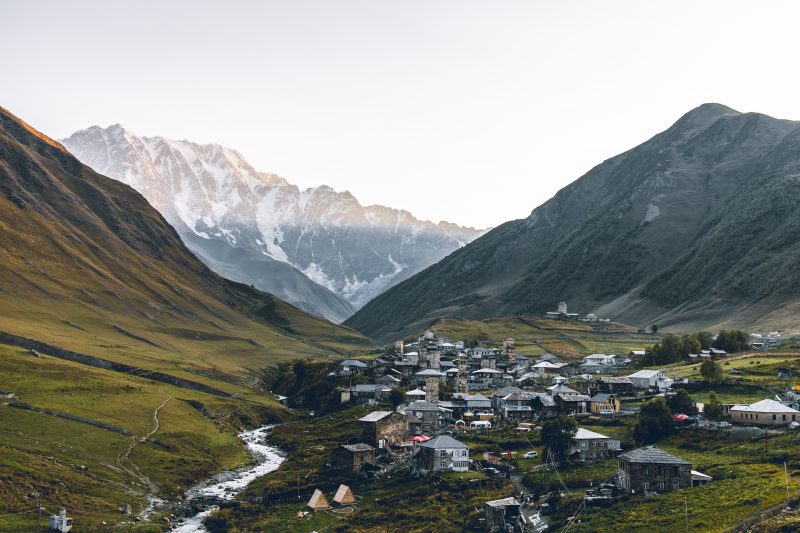 Ushguli is the most prominent tourist attraction that anyone can find in Georgia. It is made out of a collection of tiny villages. These villages are located within the Caucasian mountain range.
You can call this one of the most beautiful spots that anyone can find in Entire Europe. Hence, you will never regret the time that you spend visiting Ushguli. To get the full experience, you should be spending a night in here along with your loved family members.
2. Tbilisi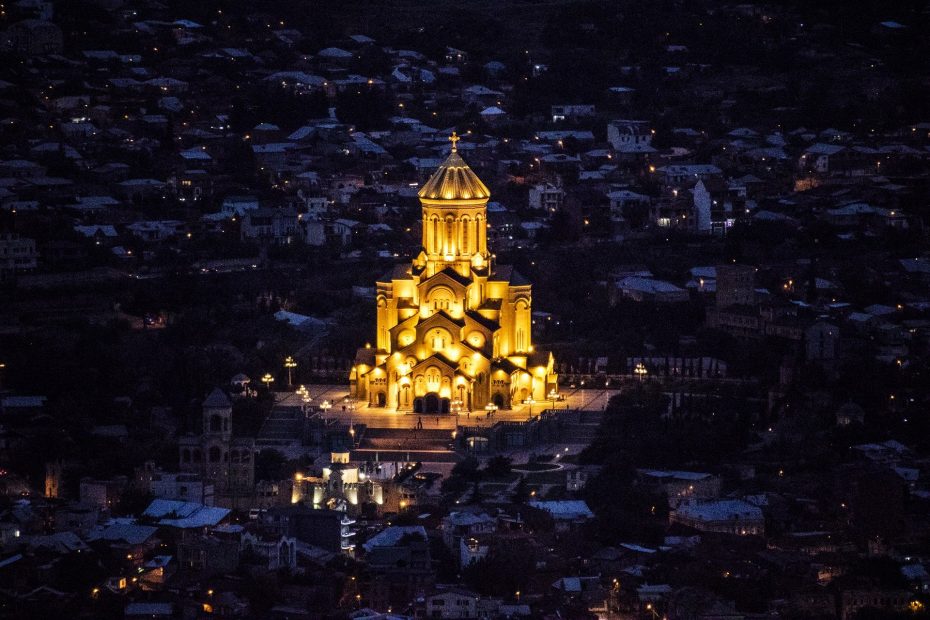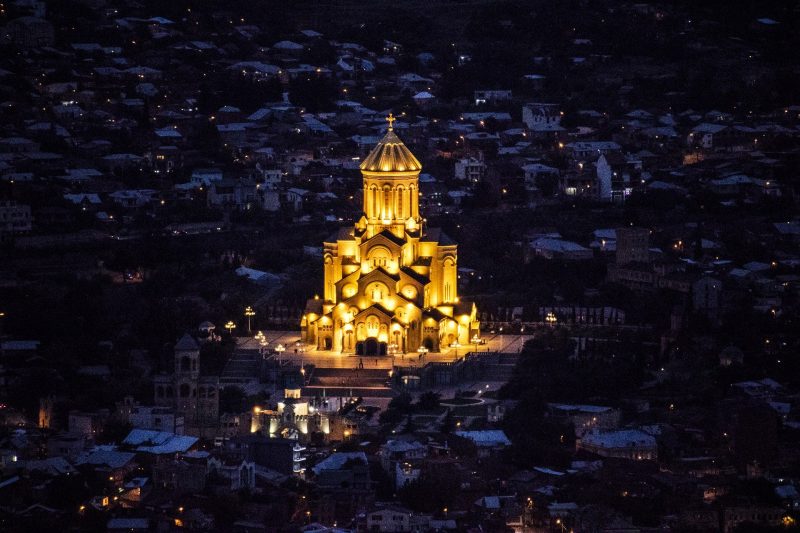 If you are looking for a perfect city in Georgia to visit, you should take a look at Tbilisi. No traveler who comes to explore Tbilisi misses out. You will not have to go through any challenges when you are visiting this town as well.
That's because Tbilisi is placed in a strategic location. Therefore, you will be able to go ahead with a day trip without encountering any struggles. While you are spending your time in Tbilisi, you can explore the nearby wine regions, deserts, and mountains.
3. Batumi
Anyone who wants to enjoy time by the beach can think about visiting Batumi. This is a modern city, which looks pretty similar to Singapore. You will also be impressed with the fascinating architecture that you can see in this city.
Even former US President Donald Trump wanted to build a skyscraper here in Batumi. Apart from enjoying time at the beach, you can visit the massive botanical garden located in the city. On top of that, you will notice that there are numerous black pebble beaches available here in Batumi for you to explore.
4. Mestia
Mestia is a town located in the mountains of Georgia. While you are exploring the fascinating mountains of Georgia, you should be visiting Mestia. However, you should note that it is never an easy thing to get to this town.
You will have to go through challenging terrain to reach it. However, all the challenges that you go through will deliver fascinating results to you. Visiting Mestia is the most worth it!
Find the UNESCO World Heritage Sites from the medieval times, such as churches and forts and discover all about the history and culture of Georgia.
5. Kazbegi
Kazbegi is another beautiful tourist attraction that you should explore while you are in Georgia. You can go ahead with a day trip and get the maximum returns out of Kazbegi. You will also be able to stay overnight here in Kazbegi and get the best experience.
Locals that you can find in Kazbegi are friendly, and they will be able to support your stay. Hence, the time that you spend in Kazbegi will never be a frustrating one.
Visit the Kazbegi National Park or the Mountains there. Myths has it that Prometheus has been chained 4 000 meters high in the Caucasus Mountain region as a punishment for teaching people how to make fire.
Final words
These are the key tourist attractions in Georgia. Make your plans to visit these five places while you are spending time in Georgia.
Then you will fall in love with the country and all the unique experience offered with your stay. Pack your bags and go explore the beauty of Georgia!