Some posts on this site contain affiliate links. If you book or buy something through these links, I earn a small commission (at no extra cost to you). Take a look at my privacy policy for more information.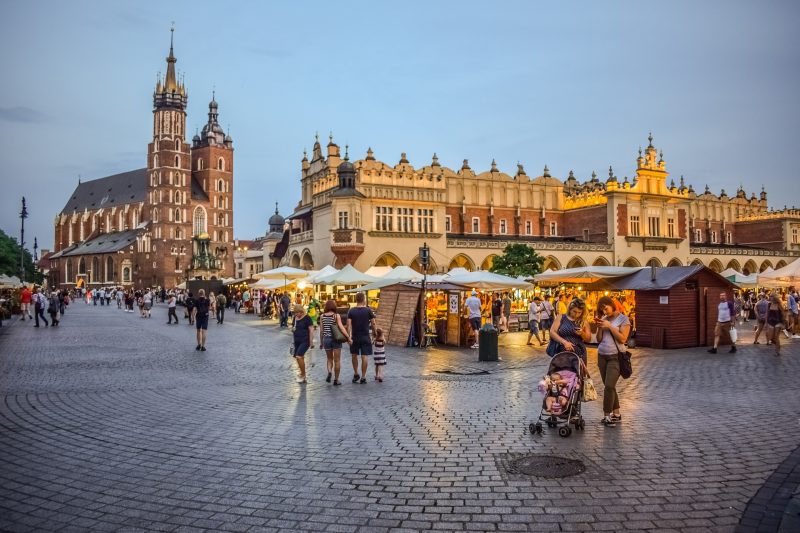 Have you ever heard about Krakow, the former capital of Poland? If you want to see some pictures of this beautiful city and read about my Polish holidays, here I am! This summer, in August, I visited Krakow for the first time in my life, and I fell in love with this city. Pretty, colourful streets, tons of restaurants that offer delicious food and unforgettable night views. Thanks to my Polish friends, I tasted the city with all my senses – it will become one of the most incredible holidays. Why am I so excited about Krakow?
Krakow Airport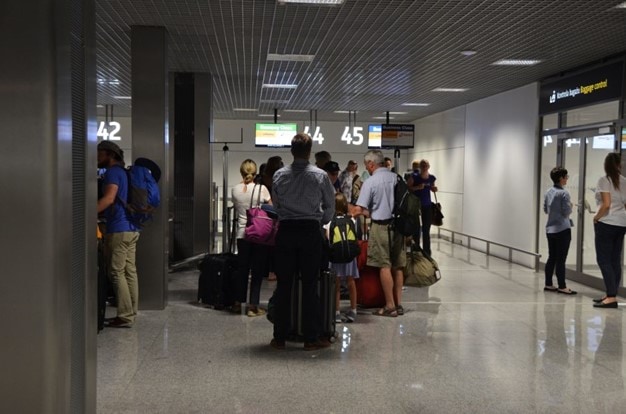 I started my journey with buying flight tickets to visit my friend. I flew directly to Krakow airport, located around 20 kilometres away from the city centre, but quite close is also Katowice Airport (only 100 kilometres away). Unfortunately, I landed in the morning, and my friend was not able to pick me up, so I had to deal with it on my own. I choose a private airport transfer with Krakowdirect. Of course, there are also few public transportation possibilities – buses and trains to the Krakow Main Station are departing quite often.
Heart of the city
First of all – Krakow is packed with must-see places. The most charming part of the city is the historic centre. This part listed by UNESCO on the World Heritage List stole my heart. Old, renaissance buildings, tons of restaurants with delicious food, picturesque streets… I could stay here forever! This unique atmosphere made me feel like I'm in the other world, not country. Night walks by the town convinced me that I have to come back here. I even considered moving to Krakow!
What actually made me so enthusiastic? Historic centre consists of Main Square, which is the central part of the Krakow. Here you can find the most recognizable icon of the city – Sukiennice (Krakow Cloth Hall). It was once the major centre of Europan trade, but right now it is still full of local sellers. Mainly they offer jewellery, some traditional Polish products and things made of wood. I came out with loads of beautiful souvenirs! I was told then that I overpaid. Keep that in mind – cheaper shops with souvenirs you can find in the alleys farther from the Main Square. However, I really enjoyed sightseeing the main part of Krakow, which finial is Wawel Castle, located on the hill. It looks so charming by night! After dusk, walks by the river was my favourite part of holiday. Both Wawel castle and the hill are illuminated, so you can easily feel like in a movie! The historic city centre is definitely the most beautiful part of Krakow. Especially by night.
Jewish history and culture
Thanks to having my friends always by my side, I tasted a life of the regular citizen and omitted typical touristic places. That is how I tasted zapiekanki (hot baguette with mushroom, cheese and other ingredients of choice). The most recognisable place to buy them is small Square in Kazimierz district. Here, in a round building you can find multiple zapiekanki sellers. At this point started my journey around Kazimierz and first taste of Jewish culture and history. Among restaurants with traditional Jewish cuisine, excellent hummus and museums there are a lot of uncommon stories.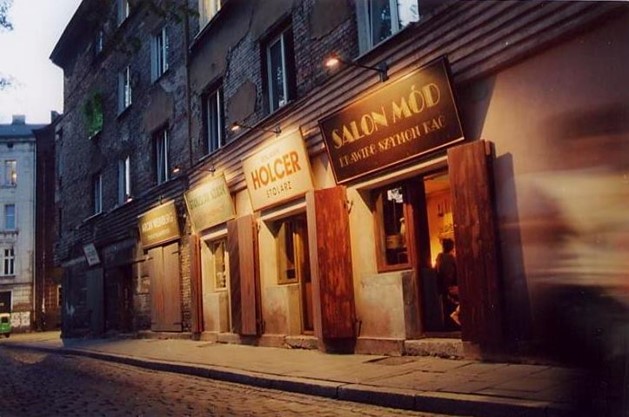 Kazimierz is also called Jewish district, as before the World War Second it was mainly inhabited by Jews. My guide through this interesting and frightening story was my best friend. Thanks to her interests in Jewish life (did you know that in Krakow you can study Jewish history and culture?) I saw all of the most important places. We started with Old Synagogue, a house of worship. This one specifically was the main Orthodox Temple in Krakow, devastated during the World War Second and renovated after, now is a division of Historical Museum of Krakow. Exhibitions are divided into themes dealing with birth, diet, spiritual life, prayer rituals, divorce and death. It is definitely worth visiting! I have never been interested in Jewish history, but after walk around Kazimierz, I am impressed! Whole district presents the influence of Jewish culture. Specific architecture type, numerous synagogues (unfortunately, only two of them are currently functioning), beautiful scents from roadside pubs… With every step, I was more convinced that this is the most magical city in the world! However, at this point, we came to the more terrible part of Jewish history. With World War Second outburst, almost 90% of Krakow's Jewish perished. During Nazi occupation, on the premises of today's Kazimierz, they formed ghetto, which residues you can behold around the district. During our sightseeing, I become more and more frightened by the tragedy they had been forced to face with.
Auschwitz-Birkenau
Speaking about Jews in Poland, we can not forget about one of the most commonly visited museums – Auschwitz-Birkenau, former concentration and extermination camp. Tourist from all over the world visit this place to keep the memory alive and pay tribute to all who lost their lives here. It is worth to point out that this memorial place is located around 60 kilometres away from Krakow. You can get there with a rented car, public communication or with local tour provider. I have chosen an organized, guided tour with one of the travel agencies, as my friend advised me. Instead, you can also arrange the transportation and entry tickets on your own, but loads of tourist can make you wait in long queues.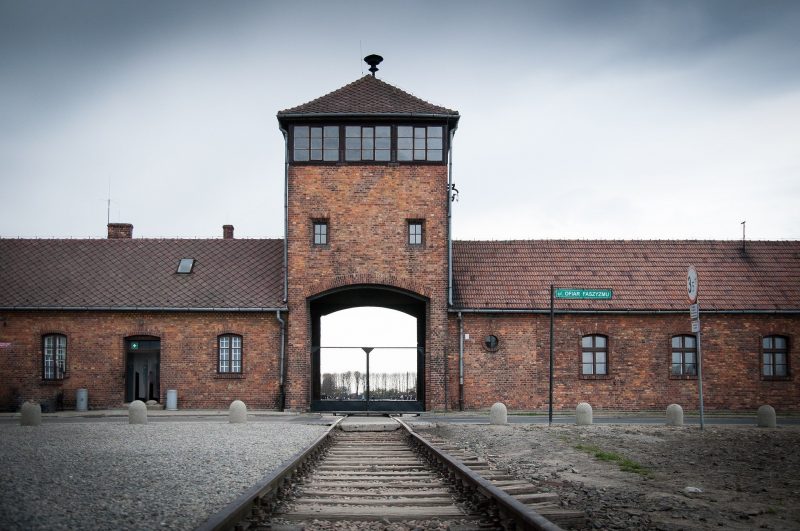 Besides, the museum consists of two camps – the main one, Auschwitz, and the second called Birkenau. While sightseeing both camps, you will get familiar with prisoners everyday life, which has been full of humiliations and dreadful moments. Even though it is called museum, we have to remember that visit here is an opportunity to learn a live history lesson. During this tour, I had eyes full of tears, even though I advise visiting this place. Just as an act of respect.
Krakow is a city full of places appreciated by UNESCO and listed on world heritage list. If you ever considered visiting this picturesque city it is high time to book fly tickets! In case you require more information – about climate, roads, currency etc. You can find it there – Kraków.