Some posts on this site contain affiliate links. If you book or buy something through these links, I earn a small commission (at no extra cost to you). Take a look at my privacy policy for more information.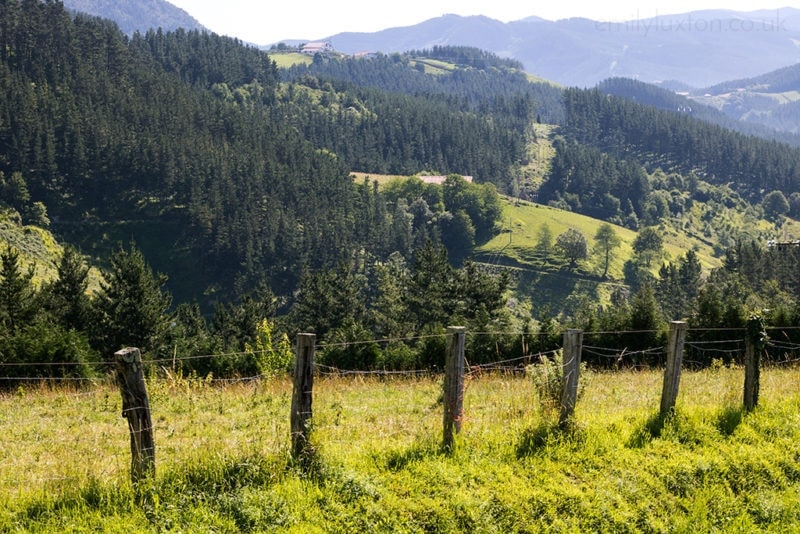 When you think of Spain, a walking holiday may not be the first thing that comes to mind. After all, we're more likely to imagine ourselves sunbathing on the Costa del Sol with a glass of sangria in hand or, if you're more the urban type, seeing the sights in Madrid, Barcelona or Seville.
That said though, Spain is one of the best countries for a walking holiday in Europe, with an impressive range of scenery, well-developed routes and accommodation for travellers.
With this in mind, if you'd like to discover a bit more of what the Iberian peninsula's got to offer, read on for five of Spain's best walking holidays! It's the ideal break to disconnect from your routine, surround yourself with nature, stay fit, and make memories you'll enjoy always.
Also, to find out if you need a visa to enter Spain, consult an online service like Byevisa.
1. The Route of Seven Peaks, in Madrid's Sierra de Guadarrama
Don't be intimidated by the imposing-sounding name! Although you'll be journeying to the peaks of seven mountains on this route, this is a day-long journey that healthy people of all ages can enjoy.
Your adventure starts in the village of Cercedilla, just an hour's train ride away from Madrid. It's one of the most picturesque villages in Spain's capital's outskirts, so be sure to look around, snap some photos, and try a traditional bocadillo de chorizo (big chorizo sandwich!)
Once outside Cercedilla, you'll soon find yourself walking through tall, reverend pine trees along the well-laid-out routes, breathing in the fresh mountain air. There's also a variety of flora and fauna to see, including eagles, deer and even the occasional wild horse!
Also, if you're in the area for more than a day, Madrid's outskirts offer a bounty of stunning places to visit, including the UNESCO World Heritage sites of San Lorenzo de El Escorial, Aranjuez and Alcalá de Henares.#
2. The Route Through The Alcarria, in Guadalajara and Cuenca
In 1948, Spain's Nobel Prize-winning writer Camilo José Cela spent several weeks walking through La Alcarria, an unspoilt section of the country's Guadalajara and Cuenca provinces some 130km due east of Madrid. Since then, it's become a cultural pastime to recreate Cela's route, enjoying the scenes while perhaps reading his work.
It's a route through some 22 villages, many of which boast a rich, ancient heritage including stunningly-preserved castles, fortresses and churches. It's also an opportunity to discover a still relatively little-known part of Spain, including its gastronomy, local peoples and culture.
Highlights along the way include provincial capital Guadalajara, with its impressive fifteenth-century Palace of the Infantado. You'll also pass through Brihuega, with its marvellous fields of lavender, and Cifuentes, a medieval town seemingly untouched by the centuries!
3. The Route of the Monasteries, in Valencia
This route was officially inaugurated in 2008 and covers five monasteries in the eastern coastal province Valencia, over some 90km. It's a varied journey over Valencia's more mountainous terrain, old abandoned railway tracks, and even around some rice paddies from which the locals make their famous paella!
Along the way, you'll visit the Monastery of San Jerónimo de Cotalba, an imposing fourteenth-century building that's still inhabited by monks! You can enjoy the intricate Gothic-Mudejar architecture, the patio of the orange trees, and the so-called romantic gardens.
You'll also visit the Monastery of Santa María de la Valldigna, a vast, abandoned structure that's nonetheless a marvel to stroll around, taking in the grounds and hushed atmosphere. The whole route is well signposted with the code GR-236.
4. The Route to the Lakes of Saliencia, Asturias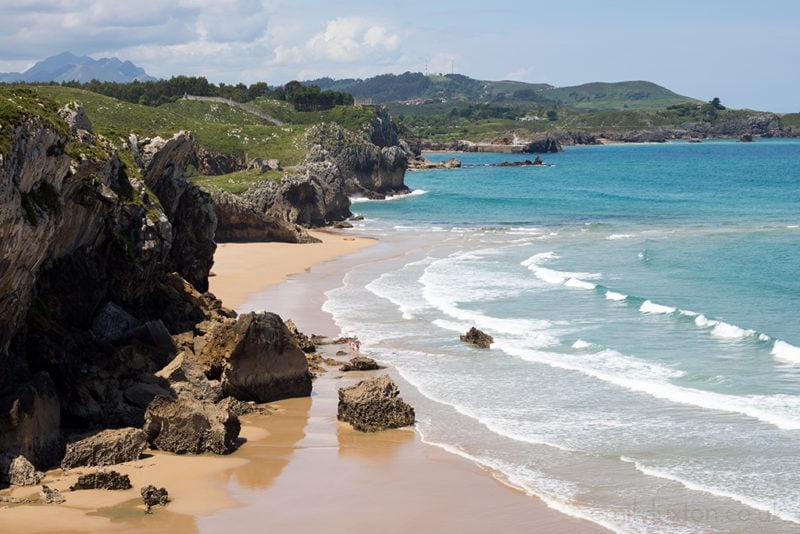 Spain has a reputation as a hot country with white-washed buildings, in part because of the cultural predominance of the southern Andalucia region in the popular imagination. When you travel to Spain's northern regions though, you'll discover seemingly a different nation entirely that's lush green and verdant. This includes the north-west province of Asturias.
One of the best ways to experience this 'secret' side of Spain is by visiting Asturias' route to the Lakes of Saliencia. It's a 14.7km trek around grey mountain peaks, vibrant shrubbery and (of course) some mighty impressive lakes. Depending on the time of year you visit, you may even find yourself treading in the snow!
5. The Way of St. James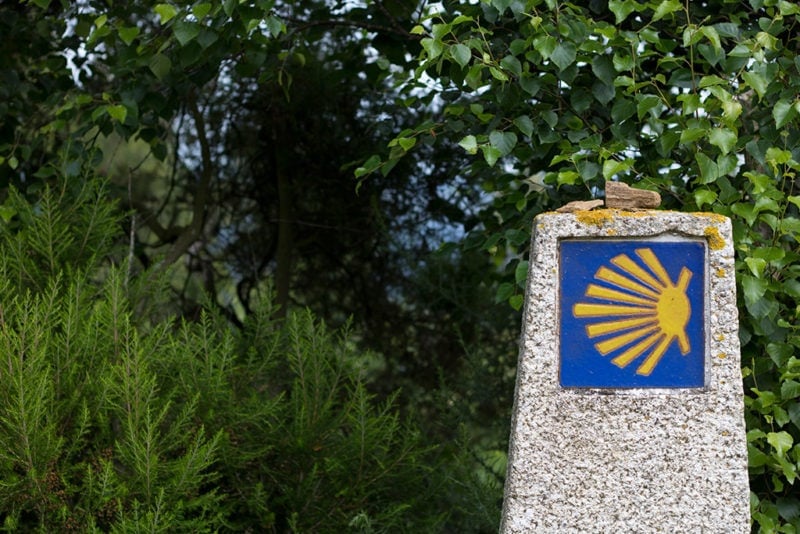 The Way of St. James (called in Spanish El Camino de Santiago) is arguably the most famous of Spain's hiking routes. It's on the UNESCO World Heritage list, and takes you through much of the country up to Galicia's Cathedral of Santiago in the north-west.
The traditional route of the Way of St. James is through France in the north-east then head westwards, across the Basque Country, the Castilla Y Leon region, then to Galicia. However, it's also possible to start in Madrid, Seville or even southern Portugal!
As the Way of St. James is so well-known, it's clearly signposted across the country, including in most cities. There's a complete infrastructure for travellers (or pilgrims, as they're better known!) including hostels called albergues. You're sure to meet lots of people and make great friends along the way.
So, with these five routes in mind, you can enjoy an entirely new side of Spain still yet to be discovered by most people. Whether your preference is for a day's hike from Madrid or to take weeks walking the breadth of the peninsula from east to west, you'll have an amazing holiday.