Some posts on this site contain affiliate links. If you book or buy something through these links, I earn a small commission (at no extra cost to you). Take a look at my privacy policy for more information.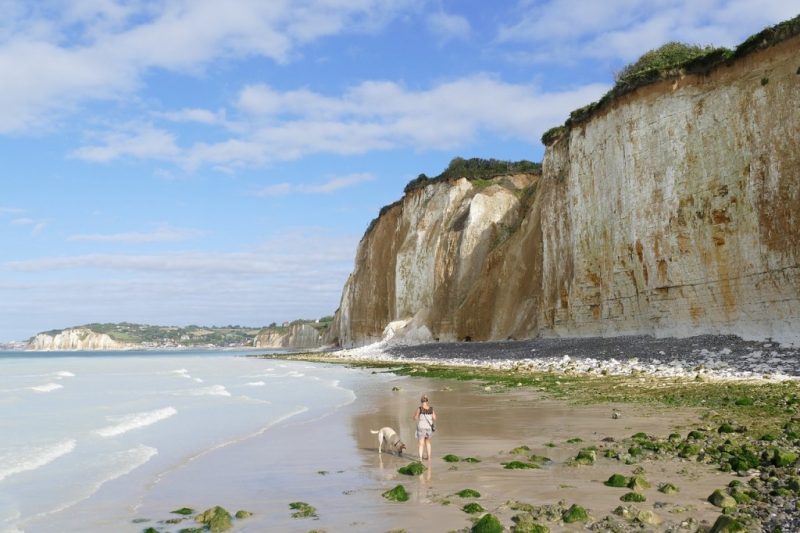 Exploring France on foot is a fantastic personal achievement. Even though this exciting journey sounds as it was made for the most adventurous travellers, we can assure you that even the most inactive person will find a pace that suits them.
Travellers can enjoy both the modern and rustic elements of big cities or opt for a countryside walk along the beach or in a pristine vineyard. Regardless of your preference, you will be able to find a suitable walking tour because, in France, you can have the best of both worlds.
However, planning a self-guided tour could be a challenging task. Luckily, we are here to guide you through the process and provide you with some ideas and tips that will allow you to plan the ultimate French vacation.
Stay tuned!
Bright Lights, Big City
Naturally, the first city that comes to mind when speaking about France is Paris, and for a good reason. Paris has become a symbol of hope and everlasting love, making it the ultimate destination for both lovers and hopeless romantics.
However, Paris has much more to offer than pure romance. If you're a shopaholic, you can start your walking tour on either high-end avenues or at more budget-friendly local stores and shops. Even the pickiest shopper will find an item to indulge in, such as incredible timepieces by Cartier or a silk Hermès scarf.
You can continue your tour by visiting the Marché découvert Beauvau market, where you can purchase a selection of French-made cheeses and wines and have a picnic at the nearby Tuileries Garden.
If you're interested in visiting other equally beautiful French cities, we recommend you expand your tour to Mont Saint Michel, an island city in Normandy, where you can cross the water on foot if the tide is low enough.
You can also visit Le Havre, another town in Normandy, a heritage site also known as the 'rebuilt city'. Luckily, it is almost impossible to make a mistake when choosing which French city to discover.
Countryside Highlights
On the other hand, if you are interested in exploring the countryside in France, there is an abundance of options you can take into account in the process of creating your self-guided tour. Be prepared to make a stop every two minutes to take in the astonishing sights, something you cannot come across on your regular country tours.
If you're interested in medieval architecture and captivating scenery, our recommendation is to walk over to Chinon, where you can catch your breath admiring the impressive Château de Chinon, centuries-old fortresses. If you need to take a break, Chinon is the birthplace of some of the best wines in France made from Chenin blanc.
On the topic of fruitful, tasty French wine, a walking vineyard tour in France is a must for all avid wine lovers. A quaint village, Hautvillers, located in North-Eastern France, is known as the cradle of champagne, besides being one of the most respectable and well-established wineries.
Seaside lovers can also enjoy the fresh, salty air in France by visiting one of the many coastal towns and cities in various parts of France. Go to Honfleur for a more traditional French experience or visit Marseilles to learn about the rich French history by exploring one of its many globally recognised museums.
However you devise your trip to France, you won't regret walking around these stunning cities and towns.