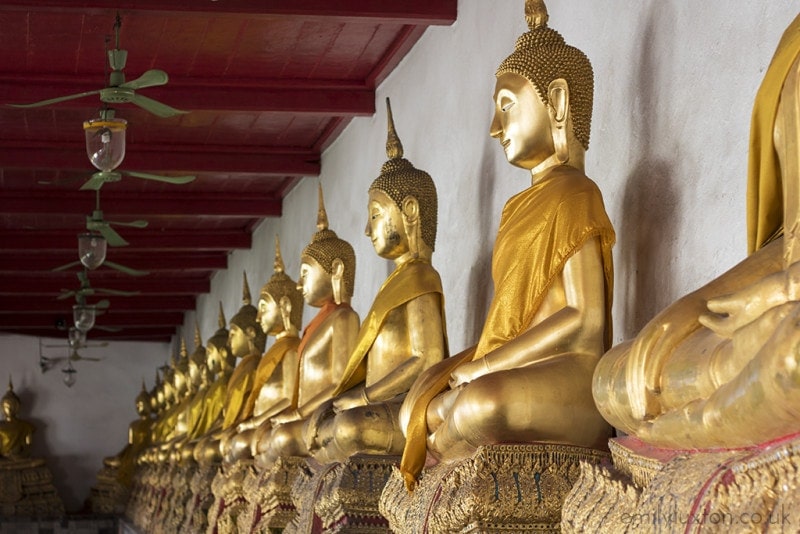 The natural beauty of Southeast Asia is enough to stun and amaze travellers. But it doesn't stop there. Southeast Asia has so much to offer in terms of culture, food, natural sites, and entertainment. It's no wonder so many people decide to travel to Southeast Asia solo. With so much to do and take in, it's a great place to explore all on your own!
For those who are currently planning their solo trip to Southeast Asia, I've got some tips for you to help as you prepare to embark. Let these tips guide you in the weeks leading up to your departure and the adventures you experience first-hand when you're there.
Expect the Unexpected
When you're travelling solo, it's fair to assume that you'll find some friends or come across something that convinces you to change your plans. And that's okay! In fact, you should plan on unexpected things happening along the way.
For starters, bring a wide variety of clothes that would work in both cold and hot climates. Try to also keep an open mind and simply adapt if your original plans fall through or get altered. By opening yourself up to the journey your travels have in store for you, you'll experience incredible moments.
You never know where your trip will take you, and you want to be prepared for it!
Immerse Yourself in the Culture
Immersing yourself in the culture of the country or town you're visiting will completely change the way you experience your trip. One great way to do this is to familiarise yourself with the local language before heading over.
For example, you could use Ling Learn Thai if you're heading to Thailand so you can communicate with new people you meet. You'll also be able to understand signs more, and generally have an easier time getting around.
Meet Friends Along the Way
Solo travelling doesn't mean you'll be alone the whole time. Being solo lets you free yourself from social obligations and interact with new faces you come across along the way. A great way to meet fellow travelling companions is to stay at hostels. That way, it becomes nearly impossible NOT to meet your peers.
Stay Safe
Travelling in Southeast Asia is fairly safe for those going it alone. Whilst local governments may experience moments of political unrest at times, it hardly ever affects the travels or safety of tourists.
The biggest concern in this area is pick-pocketing. Thieves tend to target tourists with long straps on their bags, making it easy to cut the strap and run away. Prepare in advance for this by purchasing a valuables bag that goes across the body and is much harder to slash.
A secondary concern is poisoned alcohol, but this very rarely occurs. To stay clear of any risk, simply buy beers or bottles of alcohol that come closed or are opened right in front of you.
Be Respectful
The culture is quite different in Thailand than it is in the UK or the States. It's crucial to understand the cultural differences before your journey begins. You want to always remain respectful whilst you enjoy their beautiful home.
For starters, in Thailand, it's rude if you point your feet towards people. Small idiosyncrasies like this might not seem like a big deal, but it shows a great deal of respect for the people around you.
Bon Voyage!
We hope these guidelines gave you a few helpful pointers whilst you're still planning. Now that we've covered the basics of solo travelling throughout Southeast Asia, all there is left to do is hop on that plane!
Enjoy your adventures, let the journey take you where you were meant to be, and stay safe!