Ibiza is one of the most popular holiday destinations on the planet. Millions of travellers from all walks of life choose to frequent this paradise each and every year. While Ibiza is indeed appealing due to its relatively close proximity to Europe and the United Kingdom, many travellers are worried about their options when we consider the recent news in relation to the coronavirus outbreak. How can you remain safe during your journey and are there any alternative excursions which will still provide you with a stunning view of the nearby islands? As this is still a developing news story, it is important to address both of these questions in greater detail.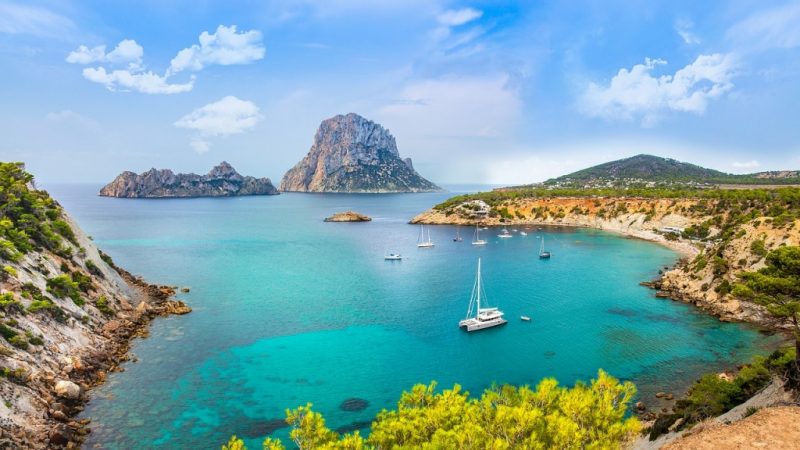 Common Sense Versus a Reactionary Stance
It is always best to avoid the hype often associated with news sources. Having said this, there are still a handful of travel tips if you are planning to visit Ibiza in the near future:
Take along any prescription medication that you may require.
If and when possible, avoid using mass transit to arrive at the airport.
Pack additional items such as hand sanitising agents within your carry-on luggage.
While you can choose to wear a standard respiratory mask, there is actually little evidence that it will completely block airborne droplets associated with the coronavirus. Now that travel considerations have been addressed, what are some fun activities that can be undertaken while avoiding large crowds?
Addressing the Issues of Privacy and Flexibility During Your Stay
Ibiza is partially known for its massive clubs and similar public gatherings. It should therefore come as no great surprise that these very same venues are likely to be empty upon your arrival. In the same respect, how can you enjoy all that this beautiful region has to offer without being limited to public transportation methods such as a cruise ship?
One very interesting alternative is to procure a professional firm which offers boat hire Ibiza services. Not only will you be able to enjoy an entirely personalised holiday experience, but you can simultaneously avoid large crowds. This is one of the reasons why private boat rentals have steadily increased while cruise bookings have experienced a massive drop in popularity.
It should likewise be mentioned that many private boat rentals are able to take you to portions of Ibiza that would otherwise be inaccessible with larger vessels. From scuba diving and snorkelling to simply soaking up the sun on a lazy afternoon, there is no doubt that you will love what is in store.
We can see that this recent viral outbreak should not be a reason to panic by any means. The fact of the matter is that you can still enjoy a quality Ibiza holiday by adopting the correct mindset and by appreciating the unique sightseeing options at your disposal.