Some posts on this site contain affiliate links. If you book or buy something through these links, I earn a small commission (at no extra cost to you). Take a look at my privacy policy for more information.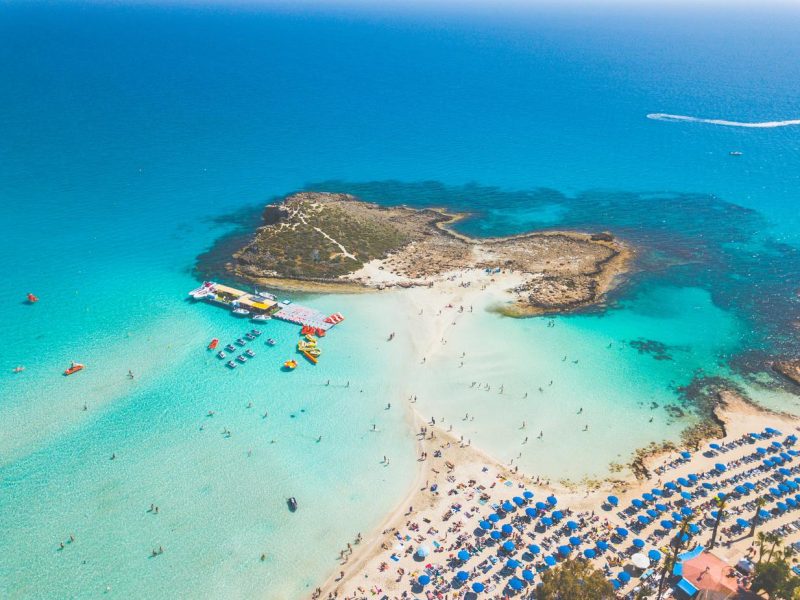 You'd think that the small island of Cyprus, with its rich history, beautiful beaches, and island lifestyle, wouldn't be wheelchair accessible. Unfortunately, part of that sentiment remains true. There are handfuls of restaurants, stores, and hotels that are not yet friendly to people with disabilities. The country is working, however, to make its facilities more wheelchair friendly.
Though Cyprus still has a way to go, don't let it discourage you. There are plenty of accessible places that you can roll through on the tiny island country. Who knows, maybe Cyprus will be your first taste of the Mediterranean and help you fall in love?
Road Trip
Ever wanted to go on a day or couple day-long road trip? If you've never had experience with long car rides, starting on a small island is a safe bet. Fortunately, there are plenty of international car hire Cyprus companies that provide accessible vehicles. Plan to call two weeks before your journey to make sure that you have a car.
A week is a decent amount of time to road trip around the island country. Start from one of the three airports and take the coastal roads. Ask locals for their recommendations when it comes to attractions, food, and accommodations.
Beaches
The beaches of Cyprus are stunning. The country is an island surrounded by water with over forty-seven partial or fully accessible beaches. Depending on what you're in the mood for, you can access unique services at every shore.
Cyprus offers full accessibility at twenty-six beaches located in the towns of Ammochostos, Larnaca, Limassol, and Paphos. Services include beach wheelchairs, parking, and toilet facilities for those with disabilities. Five of these locations offer a maritime access system called Seatrac. The system transports the user to a depth of 60 cm into the water on a special rail seat.
Twenty-one beaches on the island nation currently offer partial accessibility through ramps or pathways. None offer water access. All have toilet facilities and parking spaces.
Camping
If you love the outdoors, Cyprus might be a hidden gem you never realized existed. Travellers have a lot of options to choose from since the country has six official campgrounds that are easily accessible by car. Some sites are open year-round, while others are only available in the summer.
Some sites are also caravan friendly, for those who would prefer not to camp in a tent. Most of the locations have toilets, showers, cooking areas, and potable water. The accessibility of hiking trails varies depending on the campground. Call in advance to ensure the staff can accommodate you.
Scuba Diving
There are plenty of scuba diving opportunities for you to embark on since Cyprus is in the Mediterranean. The calm waters make the environment great for those who want to learn scuba. Diving businesses on the island offer lessons that start in a swimming pool and progress to the ocean.
Companies like Freedom Divers have equipment specially made for disabled individuals. You can go on guided dives around the Paphos and Limassol areas and see some shipwrecks in the area. Expert divers can rent their equipment from local companies to go out on self-guided tours.
Call the company you're choosing to discuss your wheelchair status before you book an appointment to make sure that they have the necessary equipment and training.
Enjoy Cyprus!
Don't think that you'll never be able to see Cyprus just because it is far from the top of wheelchair accessible travel destinations. The city is making constant improvements. With airports that have facilities, ramps, and rental vehicles fitted for chairs, the island nation demonstrates its willingness to listen to disabled travellers.
Remember that the more you get out there, the more accessible the world will become