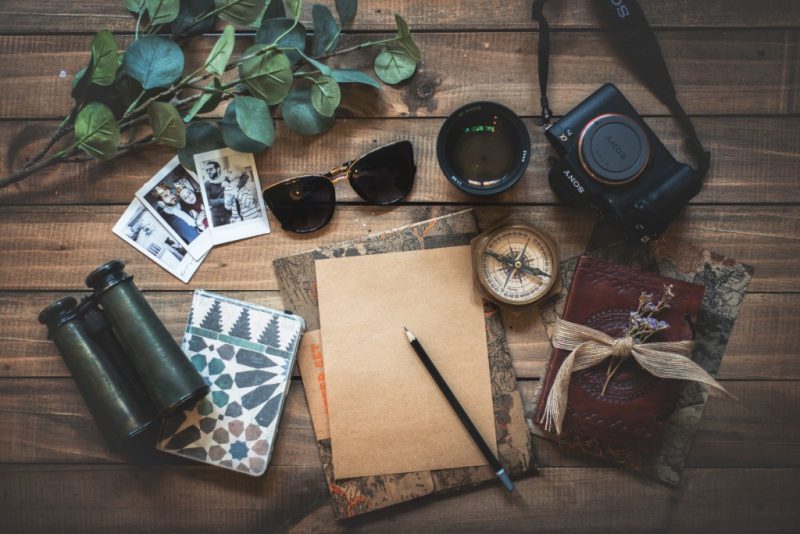 Travelling is popular among citizens because it helps to change the atmosphere and relax. And surely everyone at least once in his life left a stuffy and boring office and went on vacation to a village, to another city or even to other countries. Therefore, to write an article about travel is within the power of every person.
However, writing an article is not an easy and lengthy job, requiring significant knowledge and strength. In this article, we will provide tips for students about how to improve travel writing skills and learn to create interesting tourist-related materials. For more information, visit the website Custom writings as a provider of tips and essay writing help for students.
Techniques of Writing Travel Articles
Interesting materials about travel require concentration, memory stress when you use your creativity to the maximum. Describe the sights, landscapes, and life in bright colours. Travel articles share similarities that are highlighted in the list below:
Writing in the first person.

When you go on vacation, of course, you get personal impressions. Therefore, the articles about the trip are usually written in the first person and contain a review of the past walk, vacation.

Impressions.

The traveller writes about the places he visited, what sights he saw. Since everyone is staying in hotels, do not forget to tell in all colours about the service and maintenance, with specific prices, examples, and arguments, why you liked it, and why not.

Photos and videos.

Not a single travel article is complete without places that the traveller has visited. Text without pictures, this is nonsense. You can't do this. Therefore, they generously share graphic information. If there are no personal photos, you will have to search the Internet.

Experience.

When sharing information, avoid inaccurate expressions. A useful article is characterized by specific, accurate facts and clarifications. Write down the prices you have encountered, the attitude of ordinary people towards you. This will help convey the experience to the reader.

Novelty.

Bring to the reader something new and interesting, and not well-known facts: about a country or city. The facts are generally well known.

Attention to detail.

When you write about your own journey, do it with a fresh mind, after having arrived from vacation. Thanks to this, the story about adventures will be full of details about local exoticism, life, and relationships. What is the taste of a meal eaten a couple of days ago, what smell did you feel when you smell a beautiful flower? Share your feelings and sounds or music you've heard. Learn this is interesting to any reader.

Guide.

It is useful to maintain consistency in the presentation. The guide or route of movement around the country or city will help with this. Visually show with all the details the path is already a competitive advantage over other articles. Again, travellers write about their adventures sequentially: from the moment they boarded a plane or flew into a previously unknown country.
Recommendations for Students
Therefore, we described what it is important to write in travel materials. Now we will give you some tips and ways on how to improve your travel writing skills. Using these tips, you can enrich your skills both when communicating on the Internet, and when writing articles, reviews, and books:
Use strong words.

Good

writing is saturated with unpredictability and surprise. The verb is the most powerful part of speech. Thanks to a strong word, a simple sentence receives a very strong emotional charge and affects the person reading it.

Read a lot.

Reading is fundamentally different from watching movies. The book requires the brain to be in an active state from beginning to end. When you make conscious efforts, you become able to think, and this is a great way to train your writing skills.

Rewrite books.

This is difficult to explain scientifically, but when you manually rewrite a book of your favourite writer, you are more tuned in to his wave, his style, his inner world. Rewriting helps to pay attention to trifles that were not noticeable with a simple reading. You begin to reflect on each phrase, to feel the meaning and subtext of each word. It is true that it is impossible to teach writing; therefore, the most important thing in improving writing skills is to understand which word is most appropriate in this particular case.

Keep a diary.

The diary is not only a great tool for introspection but also your draft for improving your writing skills. If you want to write an article about travel, but you are scared to get started, start with a diary, practice there. In the diary, you can not only write but also make sketches, draw visual diagrams, create tables.

Start a blog. This is the same as a diary, but in this case, you will learn how to edit yourself and be more critical of what you write about. A blog is very useful for understanding what excites people. They can comment on only one phrase from an entire post, and you will learn to understand how to direct readers' attention. RELATED POST: How I Make Money Travel Blogging
Automatic writing.

To improve your travel writing skills, you need to write a lot. And it is advisable to write by hand. Automatic writing is the equivalent of brainstorming for ideas.
We wish you good luck with improving your travel writing skills!