Solo female trips are quite popular nowadays as women have become more independent, and society has become more liberal.
For all those women who travel across the world, it has now become smoother to convince their parents and loved ones to go on a solo trip. However, safety and security are still a concern in the Middle East region, but the society and acceptance factor for women is gradually changing.
If you also want to explore some exotic destinations across the globe, then what are you waiting for? Just pack your bags, book your flight tickets, and begin your incredible journey with a positive vibe.
According to a report, it is observed that there has been a significant increase of about 42 percent in the solo booking sections over a period of time. With female solo bookings growing more than 45 percent, it is expected to grow more in the coming years. These statistics will definitely boost your confidence levels to travel solo as a female across the globe.
As a female solo traveller, we would recommend you to book your flights in the Aeromexico.
Aeromexico offers excellent discounts and deals to their passengers, and if you are one of them, then definitely you will be one of the privileged passengers to enjoy such services.
Apart from this, you also have the option to see the Aeromexico Flight Status, deals and offers to explore some beautiful places across the world at affordable prices.
If you are looking forward to booking your air tickets, you may consider Faremart, an online platform offering exclusive air ticket booking services with access to 450+ airlines, and you might find some cheap flights while booking your tickets via this platform.
In order to help you out, we have come up with these interesting tips and tricks that will definitely help solo female travellers who are visiting the Middle East for the first time:
1. Safety
When you are travelling solo across the globe, safety and security hardly matters after a particular time as you know how to take care of yourself.
But, when it comes to the Middle East, safety becomes an issue primarily for a solo female. Until and unless you cross the borders of the Middle East, you should be taking care of yourself, especially the way you are dressed.
Try to avoid having a conversation with any strangers or the ones whom you get a suspicious feeling. Just try to stay calm and control your anger or emotions until you are out of the country.
RELATED POST: How to Avoid Being Robbed While Travelling
2. Clothing
Clothing is an essential factor that has to be taken care of when you are in the areas of the Middle East.
Make sure that you have appropriately dressed and in a presentable way when you are visiting a place like the Middle East, or when you are in the Middle East itself.
And, it also depends on when and which place you are travelling to.
Generally, it's quite useful to put on some loose and long clothes, which also helps you in sustaining the excessive heat.
With some places where the temperature soars within no time, it's better to keep yourself covered and avoid getting out in the sun.
You will experience excessive heat and cold in some regions, especially in the mountainous areas. Therefore, it's good to carry trousers along with you so that you can pass through the dusty roads easily, without causing any hamper to your skin.
3. Behaviour
The Middle East differs a lot when compared to other places in the world. The culture, food, beliefs, religions, political views, and other fundamental aspects of life differ massively.
Keeping the clothing aspect in mind, it's also necessary for you to behave appropriately and with dignity in the Middle East region.
For instance, consuming alcohol in the Middle East is a big issue for a woman. However, in some countries such as Lebanon, Turkey, Israel, etc., people are quite liberal and are completely fine with women drinking alcohol.
But in places like Iran, Sudan, Egypt, Jordan, etc. where alcohol is banned or accessible to drink by the tourists only, it's not advisable to drink alcohol in these places as the locals do not accept it.
Also, it's recommended to spend some time initially in this region so that you can get acquainted with their culture and tradition. This will give you an overall picture of how to behave in a place like the Middle East.
4. Nightlife
Although, the nightlife is fun in the Middle East, however, there are fewer places where you can actually enjoy the nightlife.
There are only a few hotspots accessible by the woman in the Middle East to have some quality of fun and enjoy the nightlife culture. Place such as Beirut, Lebanon, and Israel are all liberal countries and have accepted the nightlife with welcoming hands.
If you want to visit these places, then definitely increase your budget, as you will be spending money like flying colours to enjoy the nightlife it offers.
You also have the option to sit on the coastline side and enjoy the view of the water bodies. The coastline also offers some of the best selection of bars, clubs, restaurants, and great fun. The quality of life in these places are just splendid.
5. Accommodation
Whatever your planned budget is, it's definitely going to cost you more if you are looking for some best hotels in the Middle East.
Therefore, it's advisable to stay in hostels, especially in the Middle East region, where the safety of a solo female traveller is always given the first priority.
Staying in the hostels not only helps you in saving money but also allows you to socialize with your fellow travellers, who might also be on a solo trip.
There are ground local information available that you can collect from the employees of the hostels, who are very much friendly, sociable, and fun to chat with.
You can also go on a group tour if you are okay with it along with your roommates in the hostel where you are staying, and visit some of the exotic places of the Middle East.
6. Communication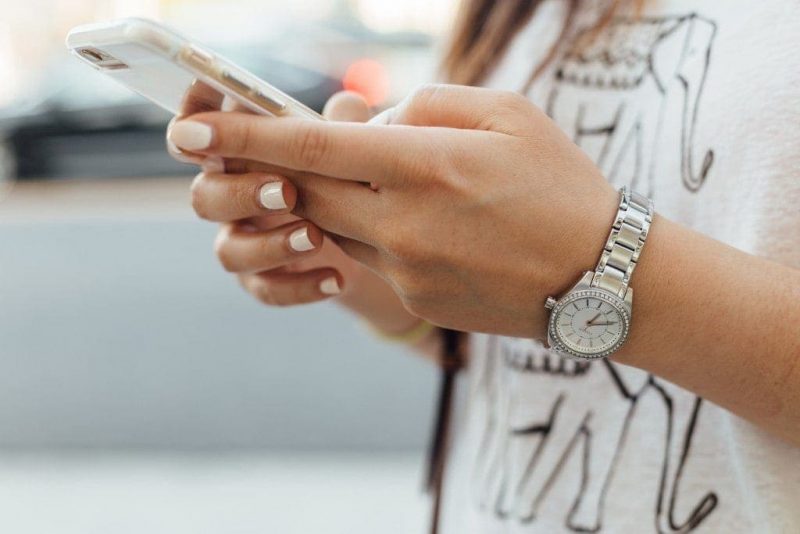 If you are travelling solo, then you should be buying a local SIM card in the Middle East region that will help you in saving a lot of money on your international calls.
You can stay in touch with your family and friends, as well as order taxis whenever you want using the local SIM number that you have taken.
As there are no cross-border service providers in the Middle East, you will definitely need to buy a new SIM card in each country you visit in the Middle East.
Although it's cheap to buy these SIM cards, make sure you provide the appropriate documentation while buying it to avoid complications in the future.
Final Words
These are some of the best tips and tricks that a solo female traveller should consider before travelling to a place like the Middle East.
Travelling is fun and exciting, so don't miss out an opportunity if you are getting the chance to travel solo to the Middle East region. Keeping aside all the strict rules and regulations of the country, the Middle East is definitely the best exotic location to visit across the globe.