It's that time of year… the time when we're all starting to think about getting away from it all, just for a little while, and heading off somewhere amazing. But with ever-increasing flight costs and eye-popping hotel rates, it's not always easy to find somewhere that ticks all the boxes and fits within the budget.
But these places do exist! Here are 6 perfect getaway ideas to give you a great summer… on a budget!
1. Vietnam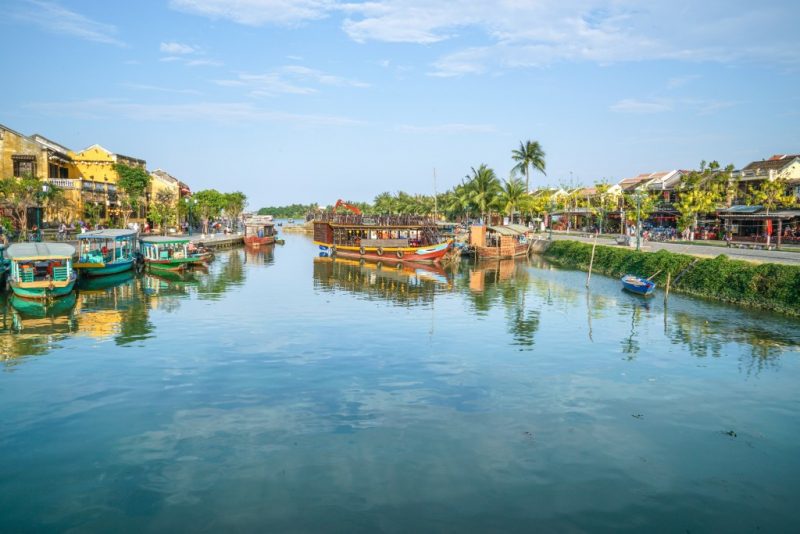 Vietnam is arguably one of the most beautiful countries in the world… and it's also one of the cheapest! The cost of living in Vietnam is exceptionally low, making both city destinations like Hanoi and beachside paradises like Nha Trang very affordable. If you love to relax on the beach all day, and sample local street food by night, you really won't have to part with much Dong to have a good time and learn how to enjoy the chilled out local way of life. But be warned — it's typhoon season pretty much all year round here, so make sure you've got insurance in case your flights are cancelled. The cost of insurance isn't always pricy, but you can keep the price down by keeping your eyes peeled for travel insurance discounts.
2. Vilnius, Lithuania
Vilnius — the teeny tiny capital of Lithuania — was voted the cheapest European city break for 2019 by The Telegraph, so it's certainly a good contender for your budget-friendly summer holiday. This little city is bursting with history, so if you're looking for something a bit more cultural than your average beach holiday, this is it. Even hotels in the popular Old Town are quite reasonably priced, but to save even more money venture over to the other side of the Neris where rates drop considerably (and it's easy to get to the Old Town using the bridges). In Vilnius, you'll learn that you don't need to go to capitals like Paris, or London to experience European history and culture… even the less visited places will do the trick!
3. Formby, UK
We're going to let you in on a little secret. The best beaches in the world AREN'T in the Caribbean or Australia… believe it or not, they're just north of Liverpool! Formby Beach is one of our country's most amazing hidden gems, with miles of golden sands, incredible dunes, and fascinating sandy pine forests. And it doesn't cost a fortune to get to! A budget UK staycation here makes you feel like you're somewhere exotic, yet you're just a mile from the local train station, Freshfield, and 15 miles from the centre of Liverpool. Buy a cheap ticket to Lime Street station, and you're practically there. You'll soon realise that you don't need to travel abroad to experience a truly exotic, otherworldly landscape.
4. Mexico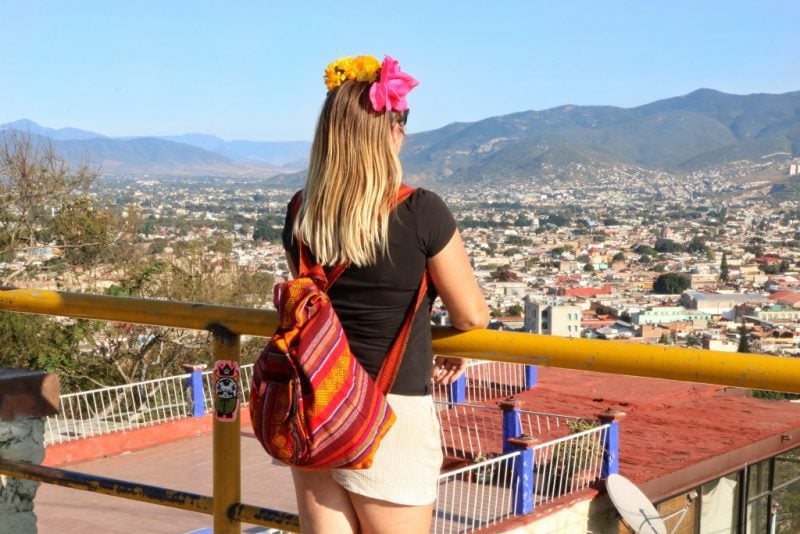 Mexico is famous for its gorgeous all-inclusive resorts, but the price of a week in Cancun can be astronomical! That doesn't mean there are not cheaper ways to visit the Mayan ruins, explore the cenotes, and stroll around the lively, buzzing cities. Instead of bunking on the Caribbean coast, check out the tiny nearby town of Tizimin. It's a fantastic base for exploring the famous sights and attractions of the Yucatan Peninsula, with a bunch of hotels that typically cost less than £30 a night. And if you'd rather mingle with the locals and experience the real Mexican culture, there's nowhere better. This is a place to learn about the beauty, vibrancy, and colour of the Mexico that you don't see in the travel agent brochures.
5. New Orleans, USA
OK, OK, so the cost of flights to the United States isn't exactly what many people would call 'cheap', but the fares can be offset when you choose the right destination. And that destination is New Orleans. Why? Because once you've paid for your flights, there's really no need to spend much more during your trip as many of the top attractions in the city are completely free. From strolling along the riverbank to an exhilarating Mardi Gras parade, and from a tour of the Nola brewery to a visit to the Living Museum, so much of it is free. New Orleans is also home to the famous Three-Martini Lunch, where you can get lunchtime cocktails for 25 cents! You'll learn you don't have to spend a lot to have a great USA holiday.
6. Gibraltar
If you want to feel like you're a million miles from home, but you don't want to pay much to get there (or spend too long on a plane), then it's got to be Gibraltar. With its dominating mountain ('The Rock'), vast cave systems, Moorish-style architecture, and wild monkeys, you wouldn't believe you were less than 3 hours from London! Gibraltar is the epitome of exotics, yet it's so close to the UK that flights can be dirt cheap. Best of all, Gibraltar uses the Pound (technically the Gibraltar Pound but GBP is accepted everywhere), so there's no need to worry about losing out with the volatile exchange rates. You'll soon realise that there's some jaw-dropping, can't-believe-your-eyes destinations right on your doorstep.