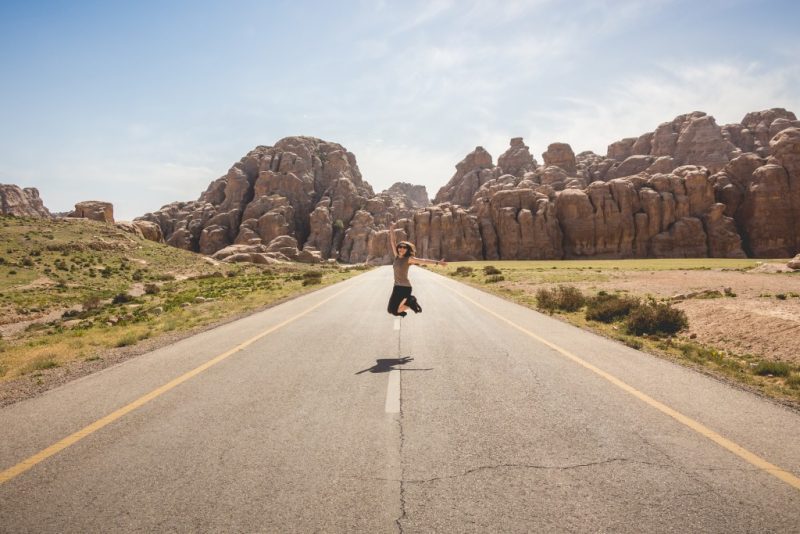 Safety concerns shouldn't stop you travelling by yourself. The truth is you are no more at risk abroad than you are when by yourself at home. That said, you can feel more vulnerable in a new environment so it pays to take a few precautions that will allow you to enjoy your holiday. With that in mind, here are some key safety tips for women travelling alone.
1. Pre-book your first night's accommodation
This should be the very first thing you do. It also makes sense to organise travel arrangements that can collect you from the airport. If you are arriving at night in a new country alone, it makes sense to get to where you are staying as quickly as possible so you can settle in.
2. Avoid hiring a street taxi
As with the above, this is especially true at night. The best alternative is to use reliable and trustworthy resources such as your hotel, or recommended restaurants that can book legitimate transport that can get you to your destination.
READ MORE: Check out my Blacklane review if you're looking for reliable airport transfers.
3. Look confident when out and about
Try to avoid looking like too much of a tourist. Bring a local carrier bag and try to avoid spending too much time out on the street looking at maps or guidebooks. Find a safe place to step inside so you can find your bearings before setting off again.
4. Learn some key phrases
Practice common phrases and words to help you communicate more easily. Not only will it ingratiate you into the surroundings further, but it builds a connection with locals. Words like "please" and "thank you", as well as phrases you might need to use in an emergency are a good start point.
5. Take care of your money
Should you run out of money, lose your wallet or have it stolen, it can create a lot of stress and panic. Don't carry everything in one place, so it can't all be lost in one go. If you need funds in an emergency, you can always go to iloans website where you can get cash to you in a hurry.
6. Tell people where you're going
You can send a message to friends or family back home, or just post an update on one of your social media feeds. It doesn't mean being stuck on your phone all day as it only takes a minute. More importantly, people will know you are alive and well without any problems.
7. Read about places to avoid
Whether at home or abroad, there are always areas that are best to avoid, for one reason or another. You can check this before you travel and also ask accommodation staff for tips from their perspective as they may know than standard travel guides.
8. Make local contacts
If you are travelling to a place where family or friends live, or are also visiting, make contact with them once you arrive. As the old saying goes, you'll find safety in numbers, plus it can make for an even better experiences than being on your own all the time.
9. Trust your instincts
Not enough people trust their instincts but in most cases it is usually right. If you find yourself in a situation you are not comfortable in, leave as quickly as possible. It's not worth hanging around to see if you'll be proved right or not.
10. Keep your phone charged
This seems like common sense but can be easily forgotten. Buy a portable charger, boost it up overnight and bring it with you when you go out for the day. Using the phone to take photos, or to search maps, can quickly drain the battery and you don't want it dying on you should it be needed in an emergency.