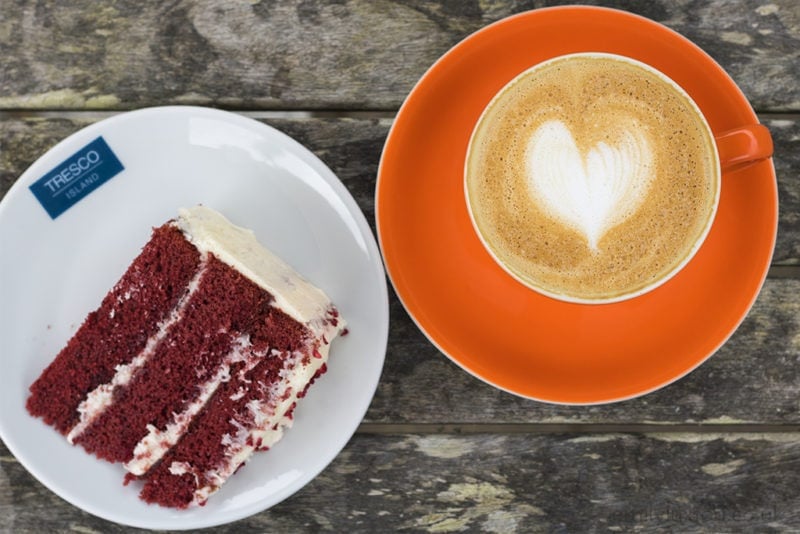 With the exception of those rare few who simply hate coffee for one reason or another, coffee is something that tends to unite a lot of the world's population. Whether it's the adventure of trying new flavours, exploring different strengths, or sharing your favourites with others, exploring the world via coffee is a whole lot of fun. So, in the spirit of adventure right from your couch, I thought we'd take a look at the unique coffee drinks from around the world. Maybe one of these is going to be your new favourite…
Drip vs. Coffee Pods
Before we dive into the different coffee around the world, we need to settle the drip coffee versus coffee pod debate. Some traditionalist thinkers are hardcore drip coffee, and some are hard core coffee pods. The thing is, it doesn't have to be one or the other. You can get fair trade coffee pods from Gourmesso.co.uk that are going to allow you to enjoy all of these rich unusual coffee drinks even in the modern coffee pod machines so that you can bring the rich flavours home for the entire family to enjoy.
Without further ado, let's take a look at some of the worldwide unique coffee drinks from around the world.
Ca Phe Sua Da  – Vietnam
It might surprise you to learn that Vietnam is well-known for being the absolute centre for coffee drinks. Their flavours are rich, and you can get all sorts of different styles of drinking it. Arguably, Vietnam has some of the best coffee around the world, and ca phe su da is my absolute favourite way to drink it!
TO make it, take 160ml of boiling water, 15g of ground coffee and 2 tablespoons of sweetened condensed milk. You make the coffee using a drip filter, then our it over ice for a rich, smooth, cool drink to enjoy in the afternoon or evening when you need "just a little something".
Vienna Coffee – Austria
If you like your coffee the stronger the better, Vienna coffee is perfect. This sweet drink is a double shot of espresso with a little whipped cream on top. Sure to give you the afternoon jolt that you're hoping for, this is a popular Austrian favourite that is beloved by locals and travellers alike. It's also great for jet lag!
Frappe Coffee – Greece
A great cool treat on a warm afternoon, a frappe coffee is absolutely a fantastic option and one of my favourite Greek treats! It's simply instant coffee combined with ice cubes and cold water, then blended and topped with milk foam to add a little something sweet to the mix. A favourite due to its cool temperature, fresh taste and the ease of making it, frappe coffee is certainly one of the unusual coffee drinks to try.
Cafe de Olla – Mexico
This popular coffee drink from Mexico is well known around the world and is a great option to try for something that's different, but still classic enough to give you that coffee kick you're going for. To make cafe de olla use 1 tablespoon of coffee, 1.5 tablespoons of piloncillo, and 1.5 cups of water. Blend the ingredients together (in that order) for a warm twist on your favourite coffee. Bring it all together with a delicious cinnamon stick for a kick of spice!
Affogato – Italy
This is one of the best options you are going to find for unique coffee drinks, especially if you have a sweet tooth! Take a scoop of gelato – vanilla being the preferred choice – and pour a double shot of expresso over top of it. This is the ultimate option for gelato and coffee lovers!
Cafe Touba – Senegal
For this rich spicy drink, put a half teaspoon of selim pepper grains in a pot, and fry until they're roasted. Then grind them up with a tablespoon of coffee beans and add some cold water to the saucepan. Simmer for about 5 minutes, pour it into a coffee cup through a pour-over coffee filter, and you've got on of the more unusual coffee drinks from around the world.
Qahwa – Saudi Arabia
To make Qahwa, add water and a tablespoon of ground green coffee beans into a pan. Boil for 10 minutes and then add in a tablespoon of crushed cardamom. Once that has blended together for five minutes, add in rosewater and 1/8 of a teaspoon of saffron to finish it off. Then, just strain it and pour it into a cup. This is a great twist on coffee that is certainly unique and sure to enliven your senses.
Yuanyang – Hong Kong
Yuanyang is tea disguised as coffee, which is so much better than it sounds. You brew black tea leaves with water, and then add in 14oz of sweetened condensed milk and then simply strain it out, combine it with 1 cup of strong coffee and drink. It is a really neat infusion of flavour that is going to give you a rich final product that tastes like something totally out of this world.
Eiskaffee – Germany
For lovers of all things decadent, this is an absolute must-have. It is 1.5 quarts of instant coffee, 2 scoops of vanilla ice cream, whipped cream, and chocolate chips. This is a German favourite and if you get a chance, you must try it to see how coffee can become dessert with no transformation needed. Plus, you can never go wrong with ice cream.
Whether it's fresh coffee, instant coffee, or fair trade coffee pods – exploring the world through coffee is a great way to discover new cultures without the need to leave your home. But, of course, I encourage you to travel too – and try new coffee drinks everywhere you visit! It's a great way to enjoy something new and get a glimpse into another country's cuisine.