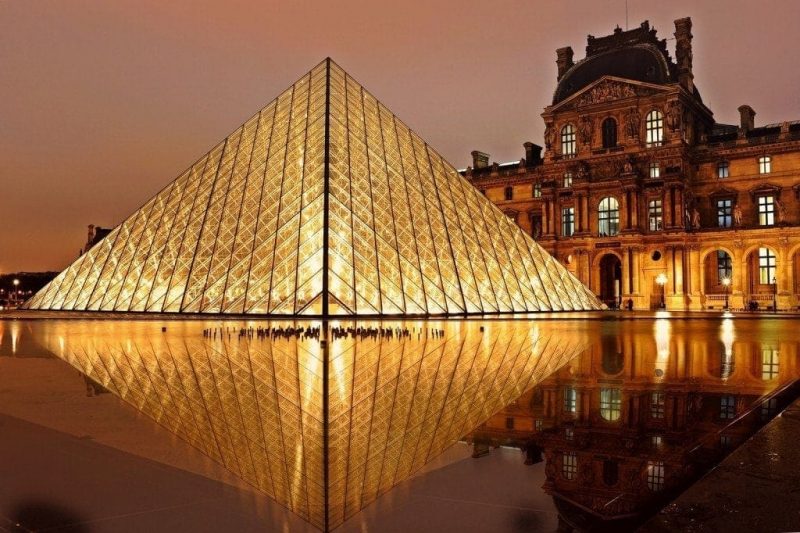 Are you planning your first trip to France? France is a great travel destination that can never disappoint and where you can return again and again. There are plenty of things to see and do there. Being one of the world's most visited countries, France can boast of stunning landscapes in the Alps, beautiful meadows, vineyards bursting with grapes, magnificent beaches, and romantic settings of Paris but there are many other reasons to visit this country – the art, the food, the French way of life. Can't decide where to go first?
Here are some tips and travel ideas to help you plan your perfect holiday in France.
1 – Get a good idea of the country before you go. France is a large country and it will be easier to decide which of many varied regions to choose.
2 – If you are fond of history, go to the north of France where there are plenty of historic sites, abbeys, and castles. Top attractions in North France are the Lace Museum in Calais, La Coupole near St-Omer, and the Museum of Flanders in Cassel.
READ MORE: Best hostels in Paris
3 – The west Atlantic coast of France is less known but it is a wonderful place for a vacation with its long beaches and delightful small islands. If you are traveling with family, visit Puy du Fou near Nantes, a spectacular theme park which offers an interpretation of history. You will see medieval villages and cities, forests, a fort and 19th-century town. Besides, you will be able to see 5 shows.
4 – Provence is a fantastic destination for vacations. Being one of the most beautiful regions of France, it has everything the traveler could want: lavender fields, snow-capped mountains, Roman towns, and the sparkling Mediterranean Sea. The top attractions include the Roman City of Nîmes, Pope's Palace in Avignon, the Abbaye de Senanque.
5 – The Loire Valley is a great choice for your vacation if you are fond of gardening. Here you can explore gracious châteaux, colorful vineyards, and glorious gardens.
READ MORE: Paris off the Beaten Path
6 – Are you dreaming of an exciting beach holiday? Go to southern France with a never-ending coastline.
7 – Are you a winter sports enthusiast? You can go skiing in the French Alps where you can find the best ski slopes in Europe.
8 – Visit Paris. Without any doubt, this glamorous city has to be experienced at least once. If you love art, architecture, cuisine or anything poetic, it's very likely you'll fall in love with chic France capital. There are a lot of tourist attractions here: the Louvre, Centre Pompidou, Musée Rodin, Sacré-Cœur, Notre-Dame, Eiffel Tower, Saint-Germain, and more.
9 – You'd better get around on foot because you never know what you can discover. If you'd like to navigate the city like a local, you should go by Metro which is the quickest way to get around.
10 – August is not the best month to visit Paris because everyone has les vacances. But you may go if you don't mind crowds of tourists and don't care that plenty of places are closed. The best time to visit Paris is in spring or in autumn.
11 – When choosing where to stay in Paris, make sure the place is near a metro stop than any particular place. You'd better avoid places near the biggest tourist attractions like Champs Elysées or Eiffel Tower. If you want a more relaxed trip, you should look for a more local place with nice cafes and a small store.
12 – Explore neighborhoods. In Saint Germain and Latin Quarter, you can find plenty of cafes, bars, clubs, and restaurants. Being historically a Jewish quarter, Marais has a lot of boutiques and a mix of cultures. Ile Saint-Louis is an island in the Seine River that has a historic look and feel and where there are lots of little cafes and shops.
13 – A good idea is to buy the Paris Museum Pass. In this way, you can save a little bit of money and plenty of time.
14 – Apart from Paris, you should visit cities of Marseille, Cannes, Nice, Lyon, Bordeaux, Avignon, etc.
15 – France is also famous for its delicious cuisine with its pastries, steak tartare, sauces, and mouth-watering cheese. There are a lot of culinary traditions but If you're in France for a short amount of time, you should definitely try French cheese, traditional beef bourguignon (beef stewed in wine with vegetables and herbs), and Croque Monsieur (bread with ham and cheese).