In today's post, Agness of Etramping will introduce you to the concept of Timeshare and explain why and how you can use it for your advantage when travelling the world solo. Let her say it all in her own words:
I always thought that timeshares were old-fashioned and outdated. You know, something that my retired grandparents would have loved. I always envisioned a golf resort, where dozens of retirees spent their days riding around the green hillsides in search of their elusive golf balls. But I've come to discover the timeshares are actually modern, luxurious, and lots of fun. However, the best part HAS to be that these rent-a-vacation-homes are perfect for solo travelers.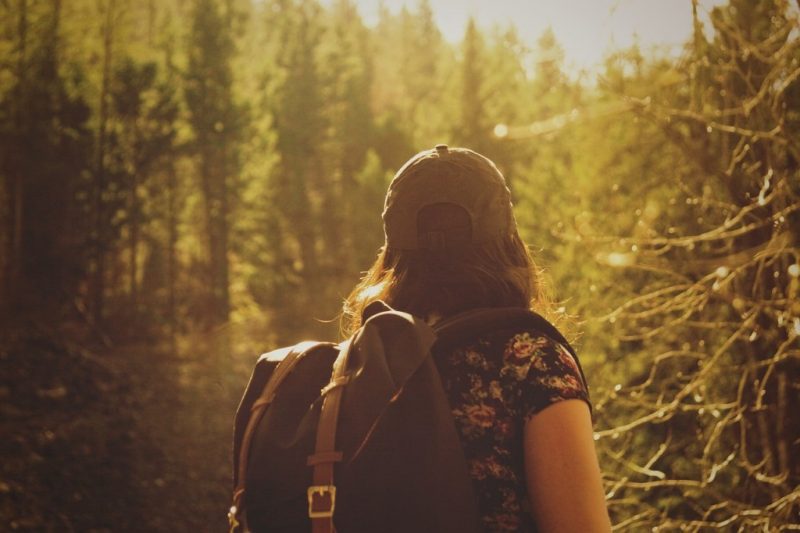 Like myself, most solo travelers labor under the misconceptions that there's no real way to prepare the expenses of taking a vacation. Ergo, impromptu traveling can be hard to come by when you think that everything costs the proverbial arm and legs. But timeshares are bringing back hope for annual vacationers of all ages. See, this is the part where you need to keep reading for the ins and outs of why and how a timeshare could be your solo go-to.
The Downer of Typical Hotel Rooms
Typically, hotel rooms are designed to accommodate the basic needs of a traveler. But you pay for all of those needs, and then some. This means that a solo traveler gets next to no room to move around. The most essential hotel rooms are often just a bed, a coffee machine, maybe a microwave, and a very small bathroom. Sure, they throw in mirrors to make the room seem bigger, but who's really fooled by those?
For more space and a nicer, bigger room, solo travelers have to pay for it—literally. And those expenses add up because you're paying for the amenities that would usually accommodate a family of 3 or 4. Why? All so you can have a bigger shower space, an actual kitchenette, and enough space to get out of the bed on either side? It goes without further description that hotel rooms are, typically, bigtime downers, especially for solo travelers. And ESPECIALLY if those solo travelers are on any kind of strict budget.
Timeshares: The New Solo Go-To for Those That NEED a Getaway?
Skip the hotel rooms. Timeshares are all about comfort. You want to feel comfortable in a spacious apartment or condo; somewhere you can relax, cook an awesome dinner, stare out the bay windows at an amazing view, and feel like you're at home away from home. Some people think that solo travelers have to be rugged and rough it, but nothing could be further from the truth. We appreciate luxury where we can find it, and a timeshare is the epitome of what we would love to have everywhere we go.
You don't have to be a constant worldwide sightseer to need a getaway. EVERYONE needs to take a vacation some time. There are dozens of health benefits to relaxing and de-stressing away from everyday stresses, and timeshares offer you a guaranteed chance to do that. You have a guaranteed getaway when you buy a timeshare.This means, even if you don't have the cash to spend on world traveling for a year, you can get away to your own little getaway—no extra costs but what it takes to keep you in food and entertainment for a week or so.
So Much Beauty and Adventure to See and Experience in the World
"Where do I want to go," is the biggest question you should ask yourself when traveling anywhere, but that extra-applies to when you decide to buy a timeshare. There is SO MUCH beauty and adventure in the world, so you literally have your open pick of anywhere you would want to see, explore, and experience. There are hundreds upon thousands of sights to see around the globe, and most of those destinations are equipped with some type of timeshare properties of their own, always with an easy timeshare exit option.
If you want somewhere exotic, like a paradise where you can relax and wriggle your toes in the sands, an island or beach resort would be your best bet. The same goes for anywhere else you want to visit, like the mountains, or the adrenaline-drenched activities of the Italians, Grecians, Spaniards, or Romans. Instead of looking for where a timeshare might be and basing your experience on your finds, think of where you want to go first, then find a timeshare that matches your needs as a solo traveler.
Why Planning Ahead to Your Vacay is a Good Thing
What do you do when you want to go somewhere? Most often, you plan for it. Every little detail. Timeshares are kind of like that, but you are planning WAY ahead. You are planning one vacation after another. Why? Because you need somewhere to go when your life gets a little too chaotic, a little too hectic and stressful. For solo travelers, timeshares offer the planning of an expensive vacation, but it pays for itself if you use it on a regular basis.
There are multiple kinds of timeshares, but the one with the biggest draw is a resale. You can find thousands of listings online for destination timeshares, each specific to someone's idea of the perfect vacation place. Need an extra cushion of that secure feeling that tells you something is a good idea? Track down a broker assistant to help you find a timeshare that works around your idea of an awesome timeshare and destination experience.
You Can Always Upgrade Your Timeshare Experience Later On
Most of us solo travelers prefer to travel solo on purpose. We love the freedom and independence of going and exploring the world without having to rely on anyone along the way. However, just because we're solo now, doesn't mean we'll be solo forever. In fact, most solo travelers eventually find a fellow traveler to spend their explorations and adventures with. Which means twice the timeshares—or does it?
The beauty of timeshares is that they are originally meant for more than one person, so you are already set for another occupant when you buy a vacation home. This means, when you find someone that loves to travel as much as you do, you can become a vacationing duo with a timeshare that accommodates both of you. Plus, if you'd rather upgrade your timeshare experience, you can do that too with a resale of your destination and a new pick for your new vacation place.
In Conclusion…
Timeshares, in my humble opinion, are ideal for solo travelers, or even solo vacationers, that need the comfort of a spacious getaway on a regular basis. They are less expensive than you think, available in almost any destination you could want to go, and can always be upgraded to bigger and better when you turn your solo into a duo, trio, or quartet.