Current cold snap aside, there's no denying that spring is right around the corner. And there's no better way to make the most of the rising temperatures and new growth than with a mini break in Europe.
Spring is one of the best times to visit Europe in my opinion. In many destinations, this is the shoulder season, which means lower prices and less crowded attractions. You'll be able to find some amazing deals online, like the ones from eDreams. They're an online travel agency with a reputation for finding great deals on flights and holiday packages – click here to know more about eDreams. When they asked me to round up my top picks for mini breaks in Europe this Spring, I was so excited to start planning some dream trips. This is what I came up with…
Dublin, Ireland
With St Patrick's Day falling on the 17th March, Spring is the perfect time to visit Ireland. This is the largest celebration in Ireland and attracts huge numbers of visitors year after year. Nowhere are the festivities as big or as wild as they are in Dublin!
But that's not the only party in town. Dublin also plays host to the 11 day MusicTown festival from 13th – 22nd April 2018, with events all over the city, as well as the Dublin Dance Festival from 2nd – 20th May 2018. There's so much on in Dublin over the next few months, making it a fab destination to consider for spring.
Amsterdam, The Netherlands
Amsterdam is one of the most popular destinations in Europe for a mini break, and it's easy to see why. Spring is a great time of year to visit for two reasons. First, there's the flowers. Holland is famous for tulips, and spring is the perfect time to see them. Head to Amsterdam's flower market to see colourful bunches galore, or take a day trip to the nearby Keukenhof Gardens in Lisse to see endless rows of tulips.
The second reason to visit Amsterdam in spring is King's Day – the festival celebrating the Dutch king's birthday. The whole country dresses in orange and the streets are filled with parties. Definitely one for festival lovers everywhere!
Åland Islands, Finland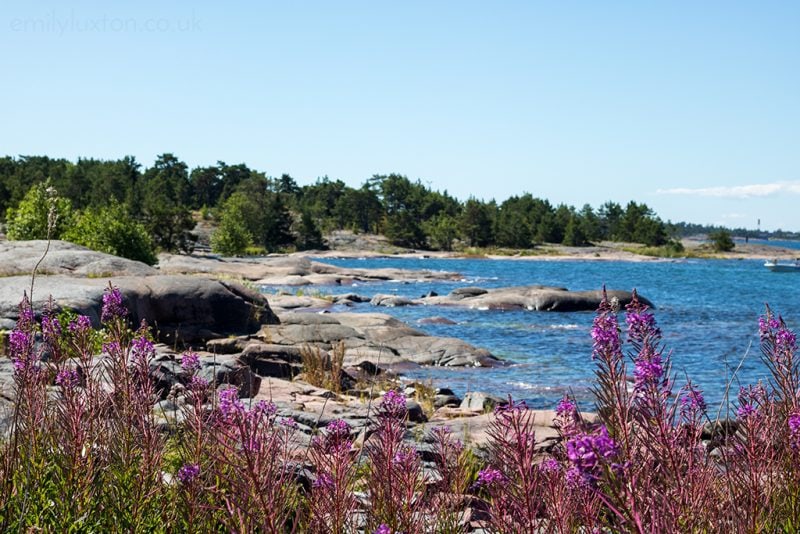 One of my favourite discoveries in Europe was the Åland Archipelago, a group of islands lying between Finland and Sweden. The Åland islands are a seriously unique place, with a distinct blend of Finnish and Swedish cultures, as well as incredible natural beauty. And spring is a fantastic time of year to explore them – with the weather beginning to warm up and the nature coming to life. With rocky islands, pine forests, and that icy blue Baltic Sea – this is a dream destination for nature lovers.
Paris, France
There's never really a bad time to visit Paris – but Spring may be one of the best. With the whole city covered in pretty pink cherry blossoms, the city of lovers feels even more romantic. This time of the year sees the city embracing the outdoors, and the parks begin to come to life. But the main reason to visit Paris during spring is the Art Paris Art Fair, running from 5th – 8th April 2018. The four day event at the Grand Palais features exhibits from 140-odd galleries from 20 countries.
Edinburgh, Scotland
One of my favourite cities in the UK, Edinburgh is a fantastic place to visit during spring. The city's many parks are full of pretty blossoms and new life, and there's always a brilliant atmosphere. Edinburgh is known as the world's leading festival city, and there are huge events running all year round. During spring, there are two to choose from. First up is the Edinburgh International Science Festival, running from 31st March – 15th April 2018. This is one of Europe's largest Science Festivals and there's a jam-packed programme of events and exhibitions. Following that is the Edinburgh International Children's Festival from 26th May to 3rd June which is perfect for families.