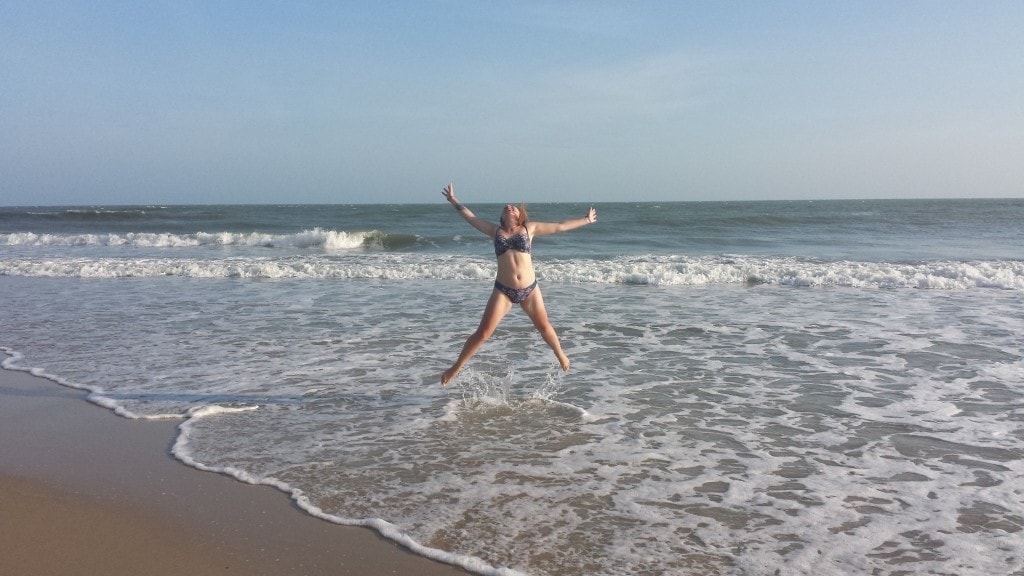 Happy New Year, everyone! A few weeks ago, Sam and I were swimming off the Vietnamese coast and talking about how strange it felt to be in the sea in the middle of December when we knew that back home, England was freezing and grey. We'd taken a motorbike to the beach, parked in the shade of a sweet-smelling pine forest next to a small lake, and we were lying in the warm sea next to a completely deserted strip of white sand beach. And it was then that it hit me how lucky we were – not just lucky but dazzlingly, excessively, ridiculously fortunate – and I realised that we were coming to the end of what had been the very best year of my life.
That's not a cliché or an exaggeration but the simple truth: 2014 has been the best year of my life, for about a million reasons, the largest and most obvious of which is travel. I've travelled, I've seen the world, I've been giddyingly, wonderfully lucky and I've been fortunate enough to do it all with Sam; my boyfriend of nearly five years and my best friend. So, apologies for this excessively personal, self-indulgent and probably uninteresting post, but just in case you were interested, here are 14 reasons why 2014 was the best year of my life…
1. Quitting My Job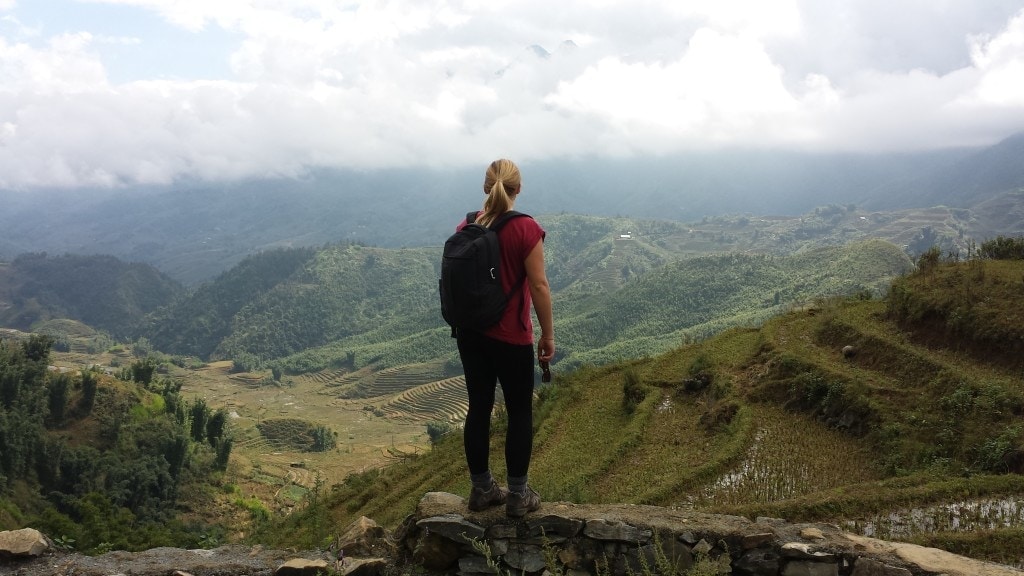 The first huge moment of 2014 was one that most people who know me secretly think was insane – I quit my job! Handing in my notice was scary, but it was an amazing feeling and definitely the best decision I've ever made. Quitting your job and shirking all "real-world" responsibilities to travel is freeing – and freedom can be really good for the soul. I had an amazing "gap year" and now I'm living the dream I've had since I was a little girl: supporting myself as a full time writer! So, yes, quitting my job in January really was the best thing I did all year.
2. Long Term Travel
Our five month South America trip was my first ever taste of backpacking and long-term travel, and I loved it. The act of travelling full time is difficult, confusing, often stressful, freeing, adventurous, rewarding and totally, utterly, wonderful. If you haven't travelled yet, I urge you to just go. You will never, ever regret it!
3. Paragliding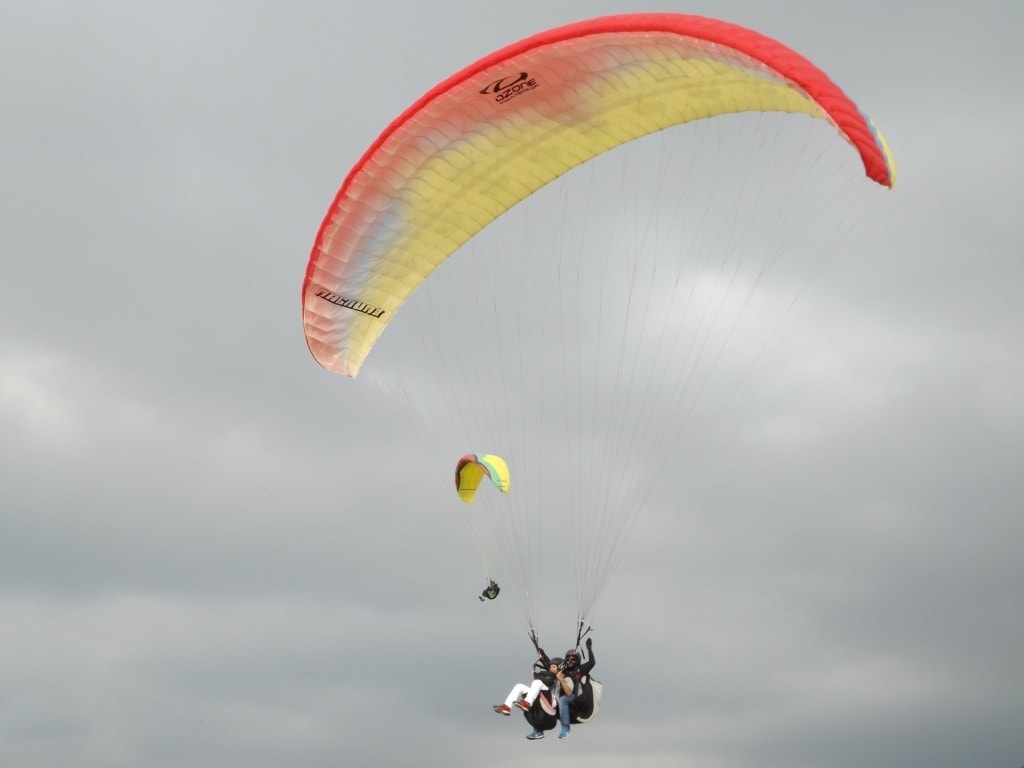 The first of many scary but amazing new things I tried this year was paragliding. One morning in February we woke up in Bucaramanga, Colombia and decided to try paragliding that day – and it was amazing. Of all my experiences in South America is still sticks out as one of the highlights – and it's probably the closest feeling to flying I'll ever have (unless Mattel come good on those Back to the Future hoverboards in 2015).
4. Colombia
If I may count an entire country as an experience, then Colombia truly was the best of all of them. I've tried multiple times to explain it and I never quite can. I just really, really loved Colombia. Go there and you'll see why.
5. Motorbikes
Months and months ago, I hopped on the back of a moto-taxi (basically just a guy with a motorbike giving lifts for money) in Minca, and I was white-knuckle, sick-to-the-stomach, heart-squeezing terrified. By the end of the year, Sam and I were renting motorbikes in Vietnam and I was cheering him on as we drove faster and faster – especially along the gloriously empty, smooth roads around Ninh Binh (one of our favourite places). Even after we had a very minor crash in Phu Quoc, we still took another motorbike trip a few days later. For me, my changed feelings about bikes is a good example of how I've become (I think) braver, more relaxed, and much closer to the adventurous spirit I always used to be before I grew up and learned how to worry. It's true what they say, travel really can improve you!
6. Machu Picchu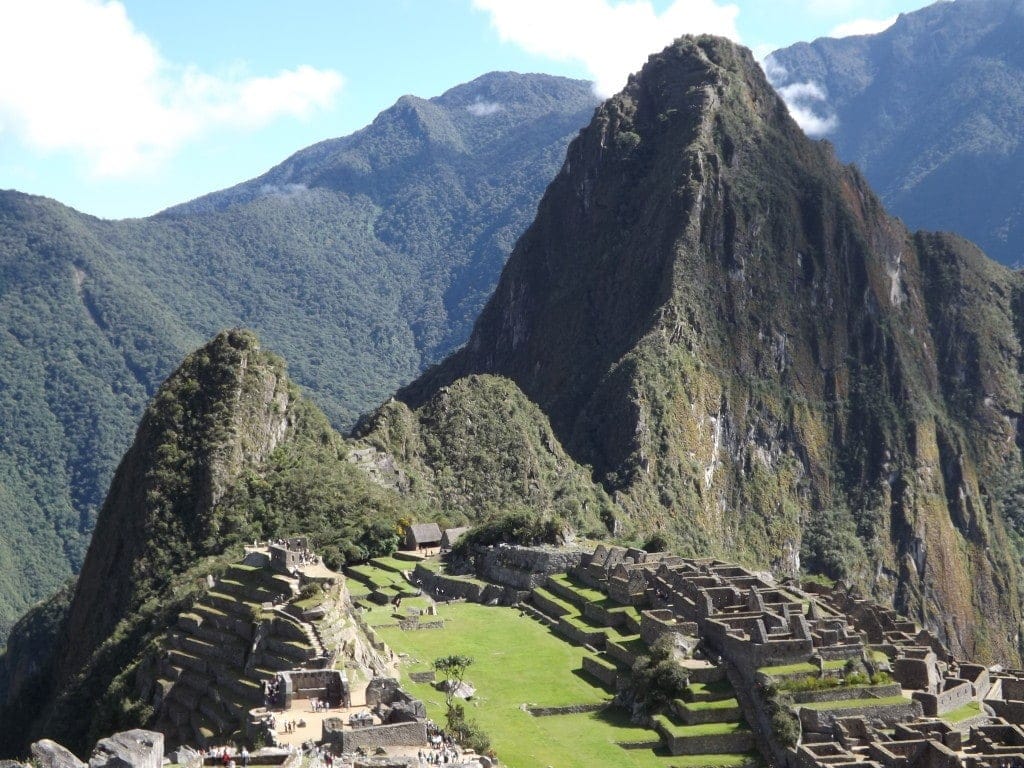 The biggest bucket list tick I've had so far, in April 2014 I trekked to Machu Picchu. We did the Inca Jungle Trek, a four day trek involving mountain biking, hiking, zip lining and white water rafting, so the whole experience was incredible – but the absolute highlight was simply sitting at the Sun Gate overlooking Machu Picchu, glorious in the sunshine, and just appreciating how beautiful a place it is, and how far I'd come.
7. First Paid Freelance Article
This year there were a lot of firsts in my career as a blogger and writer, but top of the list has to be my first ever paid freelance article. It felt like the first important step on the road to becoming a full time writer, and it was one of my absolute highlights of the year.
8. Sunrise on the Salar de Uyuni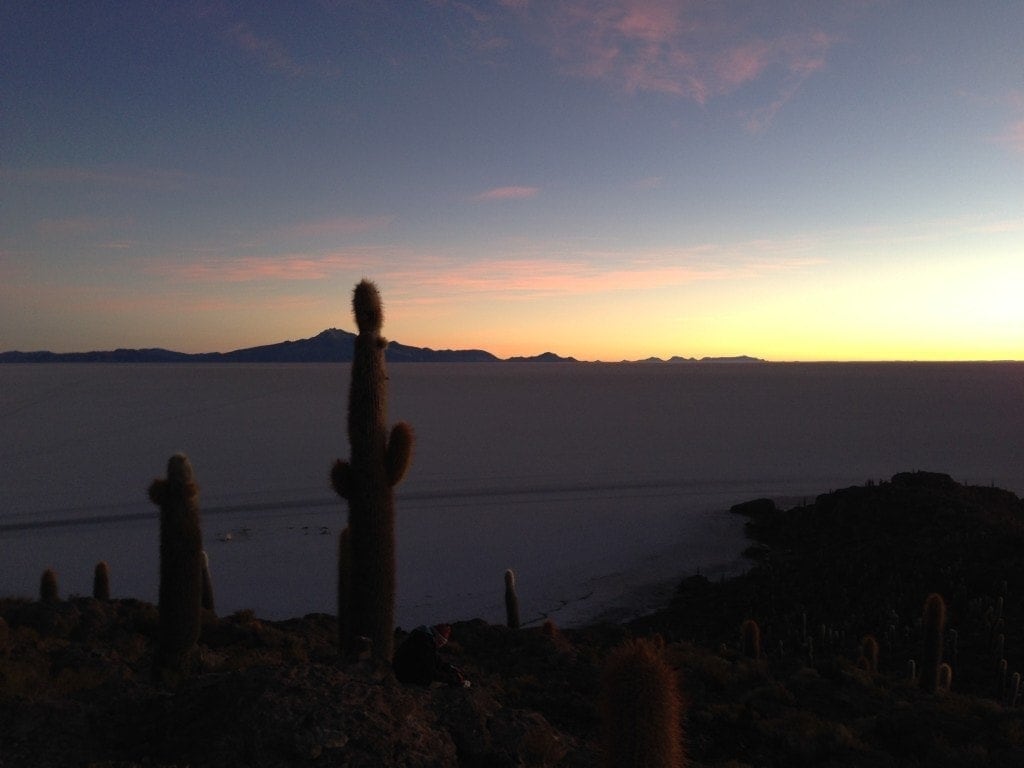 There have been a lot of travel highlights this year, and a lot of spectacular sights, but one that stands out is watching the sunrise over the phenomenal white salt flats of Salar de Uyuni. Breathtaking, otherworldly, freezing cold and completely surreal!
RELATED POST: Check out this Bolivia backpacking guide for loads more info about things to see and do in this amazing country!
9. Death Road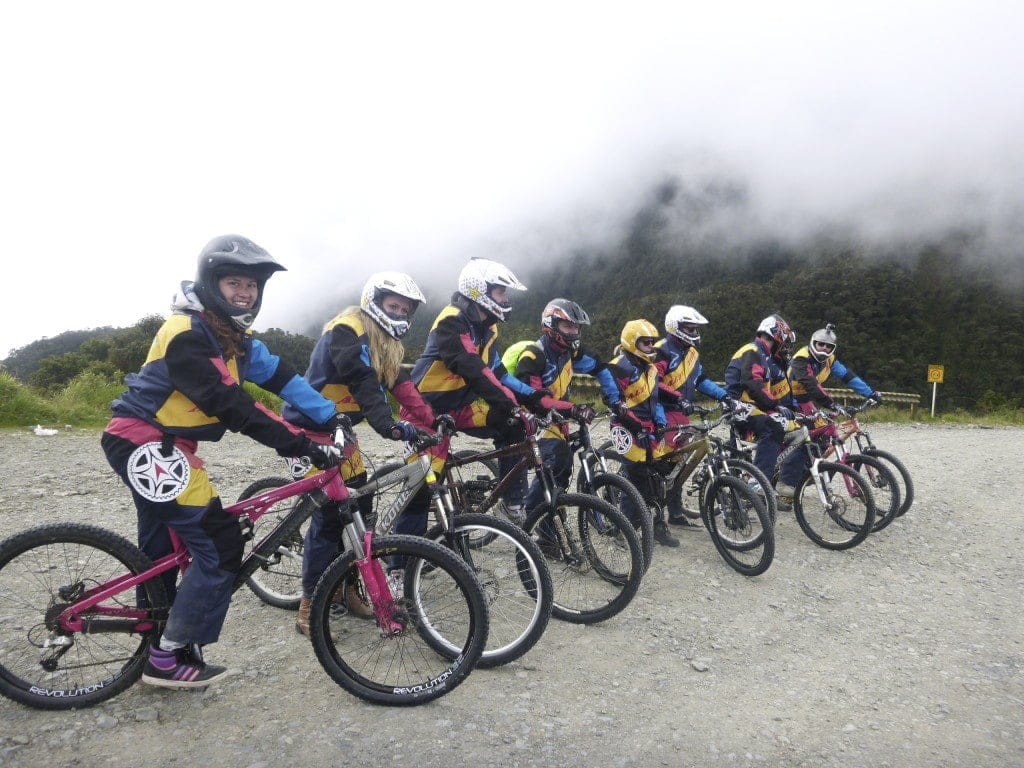 My experience on Death Road wasn't quite as amazing as most of the others on this list. In fact, I found it more nightmarish and terrifying. We were mountain biking down a very narrow strip of gravel path along the edge of a horrifically high cliff, and while everyone else was having a fantastic time, I was being scared and babyish. So much so that the guides let me ride in the van while everyone else was cycling. But, after I'd calmed down and given myself a talking-to, I got back on the bike – and I actually enjoyed myself. So I learned a lesson on Death Road, about not letting fear conquer me, and it's one that's been paying off ever since.
10. New Friends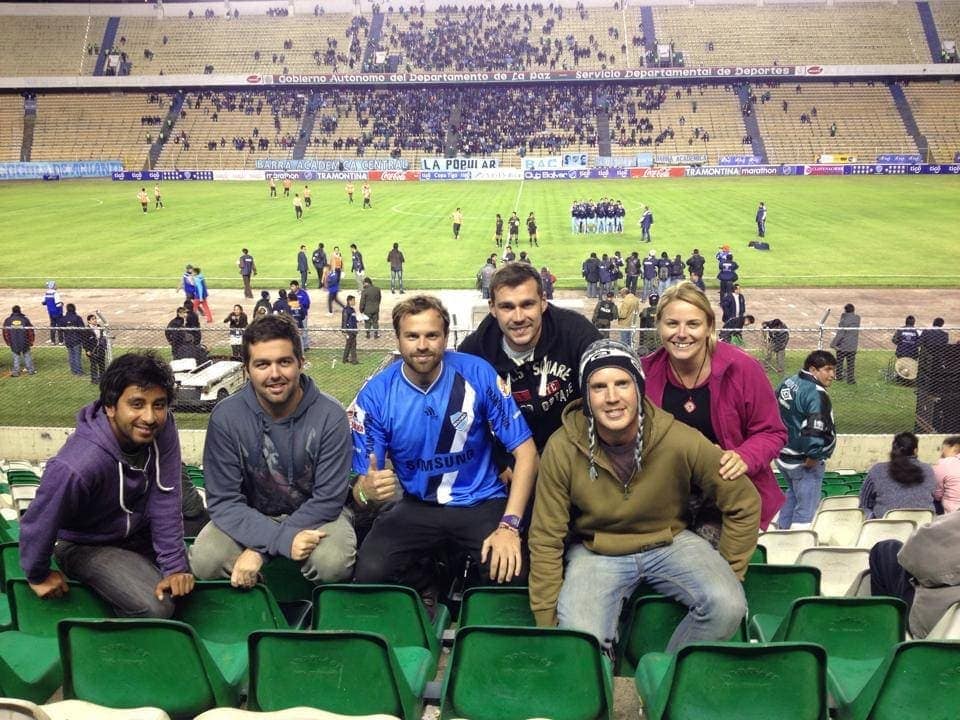 We have met a lot of incredible people this year. Far too many to mention them all by name, but here are a few of my favourites: Ben, Jake, Os, and Will; Madeline; Will and Grace (yes, we really met a couple named Will and Grace); Gretchen; Pascal; Lien; Arnauld; Brendan; Harry; Roisin and Chico; Cynthia and Denise; Josef; the receptionist at Drop Bear Hostel who's name I wish I could remember; Laura; Andrea and Etienne; Burgandy; Kristina; Henry and Zara; Jakob; Iris; Andy and Sarah; Omri, Ben and Son; and everyone we met at Yambolombia in Salento. Thank you for making our trip amazing!
11. Housesitting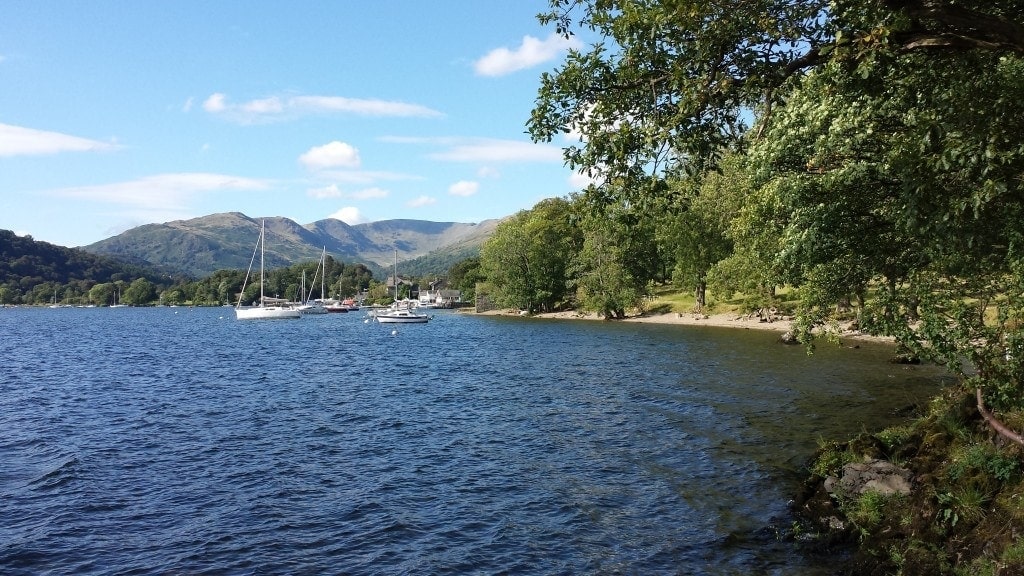 Housesitting meant that when we got home from South America, we didn't have to start paying rent, look for , or decide what to do straight away. It meant I had time to launch my new self-employed career. And it meant I got to explore more of the UK than I ever had before – visiting beautiful places like the Lake District and Bath, and really discovering my own beautiful country. Read my Trustedhousesitters review here.
12. Vietnam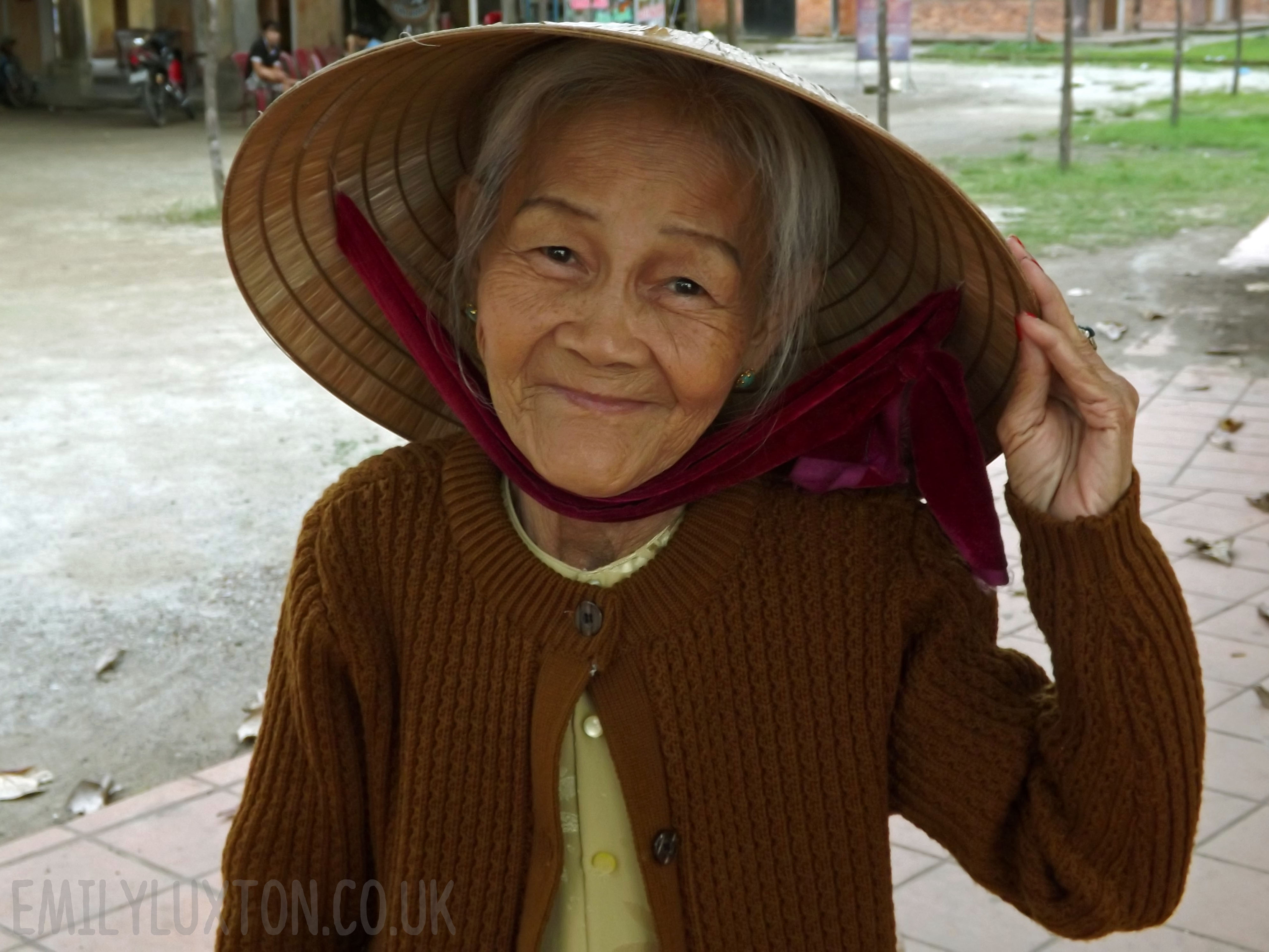 The last part of 2014 took us to Vietnam for six weeks on an absolutely incredible adventure. It took a while for Vietnam to take hold of me, but once it had there was no letting go. I'm in love – with the coffee, the food, the people, the beaches, the scenery, Ha Long, Ninh Binh, Hue, the Reunification Express, Sapa, pho, Lien of the I Love Hue Tour, chopsticks, Buddhism, the Mekong Delta, rice, Phu Quoc, and, of course, the motorbikes. It was an amazing way to round off a year of travel and I loved (almost) every second. Thank you Vietnam!
13. Hai Van Pass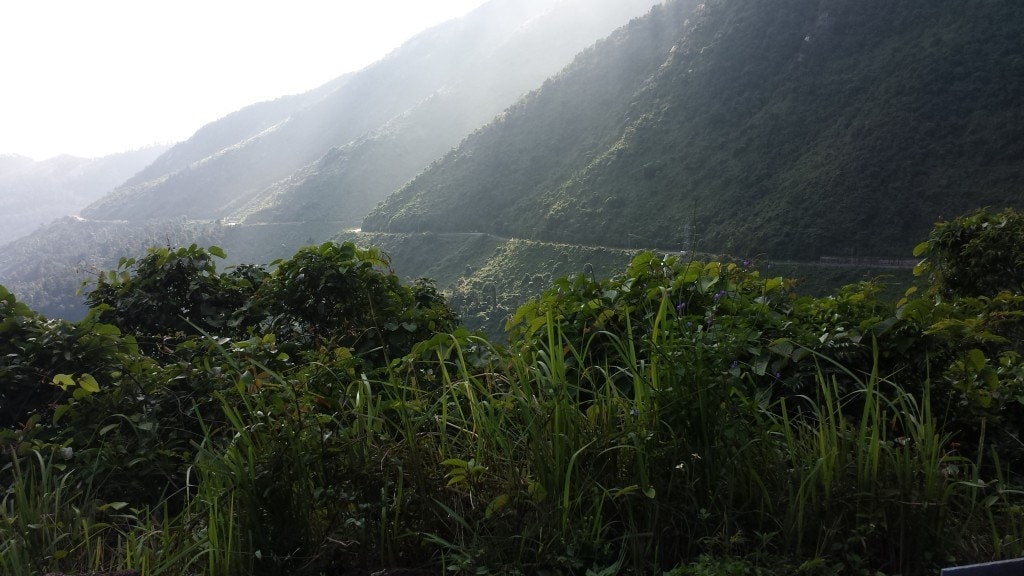 There were lots of highlights in Vietnam, but one of the most special memories was tearing along the curling roads of the Hai Van Pass on our six hour motorbike adventure from Hue to Hoi An. The wind on our faces, the cloud of sea mist at the peak, the staggering views – it was a moment of pure adventure, and we loved it!
14. Coming back to The Netherlands. Twice.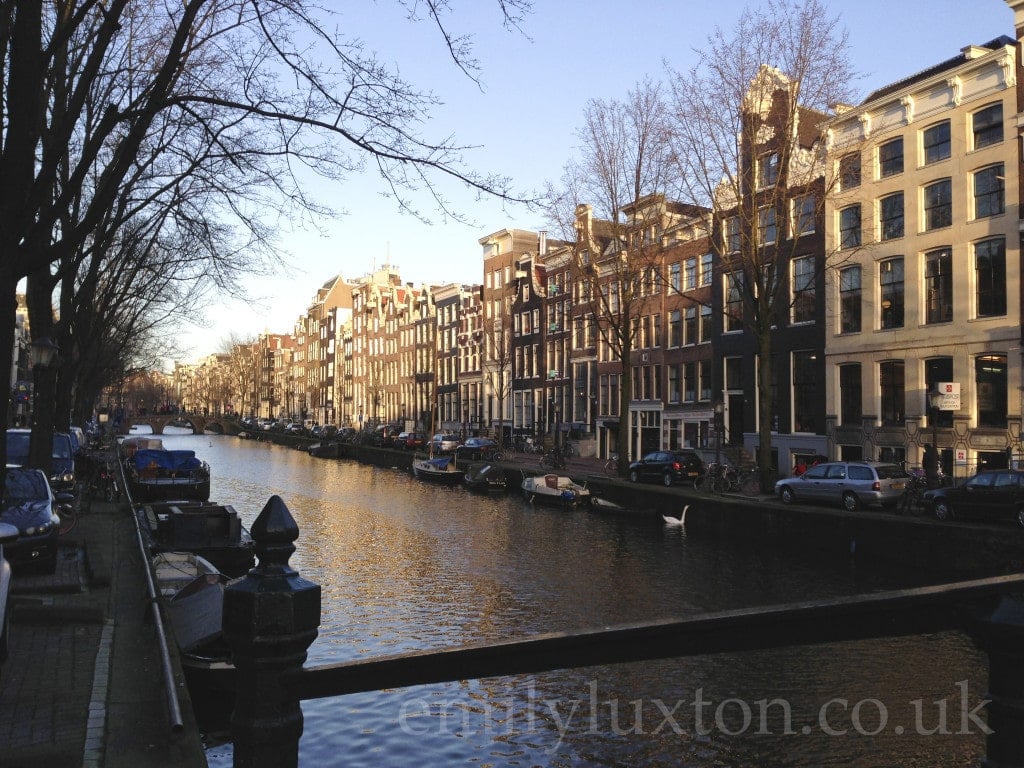 Way back at the start of 2014 I was in Amsterdam for a work meeting, and now I'm back; in Dordrecht and Rotterdam for New Years Eve and the first few weeks of 2015. It's a very easy country to fall in love with, one I can even daydream about moving to, with the most ridiculously friendly locals I've come across in Europe. This is my third time here, and I'm sure it won't be the last!
So there you have it, my 14 highlights from 2014. Here's to a 2015 that's packed full of even more incredible moments and plenty of travel. What were your favourite experiences from the past year?
Happy New Years to all my readers – enjoy your night wherever you are. Thank you so much for following and reading my blog this year, it has meant the world to me. Best of luck and happy travels for 2015!