Some posts on this site contain affiliate links. If you book or buy something through these links, I earn a small commission (at no extra cost to you). Take a look at my privacy policy for more information.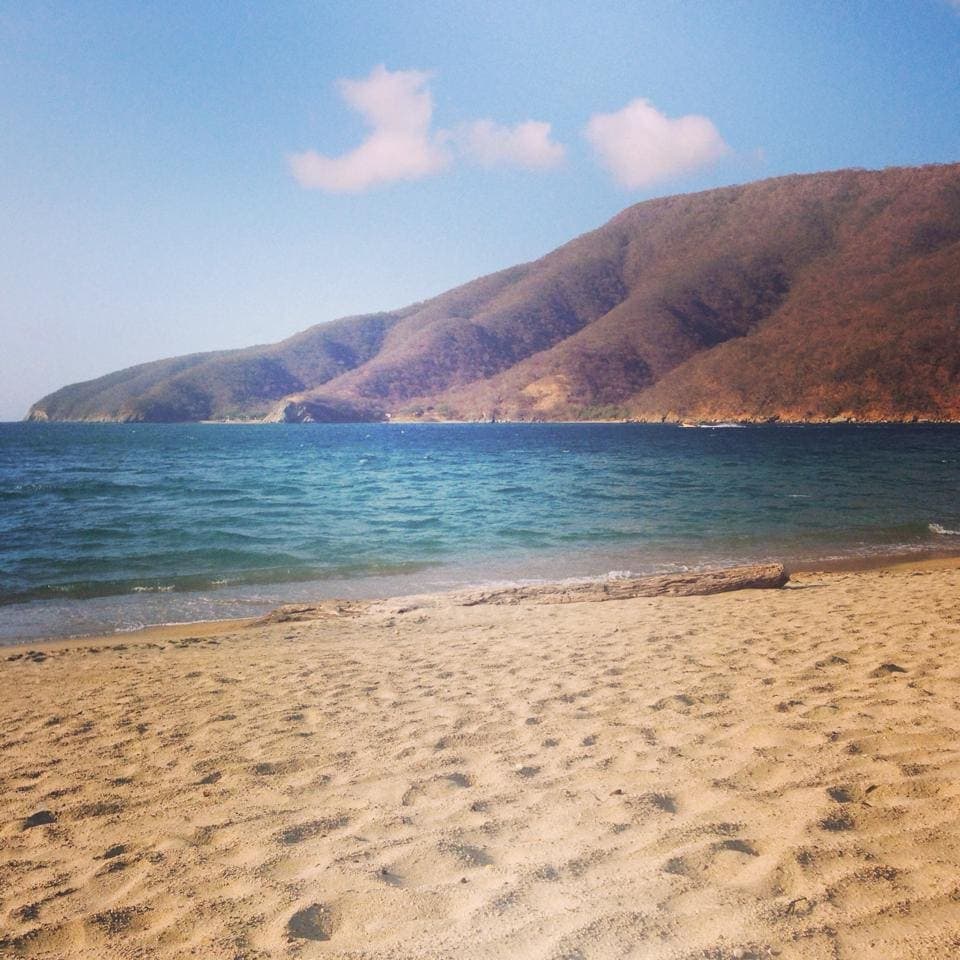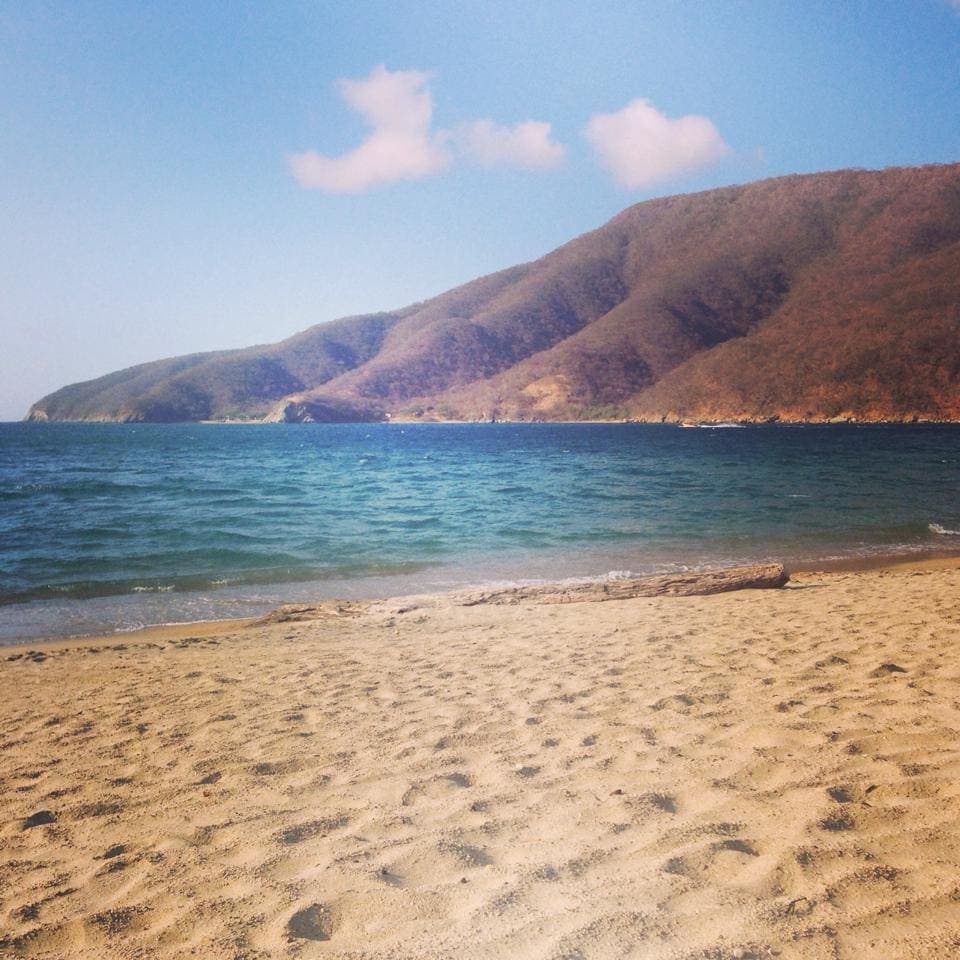 The day after carnaval in Barranquilla we woke up at Drop Bear hostel in Santa Marta tired, achey, and in great need of a bit of recuperation. Everyone knows the healing powers of the sea, so after a morning of scrambled eggs and football (Sam couldn't miss the League Cup final) we hopped on a bus for the outskirts of town and from there took a moto taxi to Bahia Concha Bay. My first experience on the back of a motorbike, in Minca, had been pretty terrifying (although just a little fun) so I was dubious about jumping on again, but there were no cars about and the roads here were flat and relatively smooth, so we went for it. This time it was a lot more fun. The roads were long and smooth, and I zipped along with the wind rushing my hair under a smudge of cornflower sky, feeling I was on top of the world. It didn't last long, though, because pretty quickly the road became a descending dirt track and once again I was bouncing over loose gravel, feeling every swerve and bump in my chest, desperately trying to reassure myself that everything would be fine. Still, though, the drive wasn't too fast and the thrill is just about worth the fear, plus it's much cheaper than a taxi.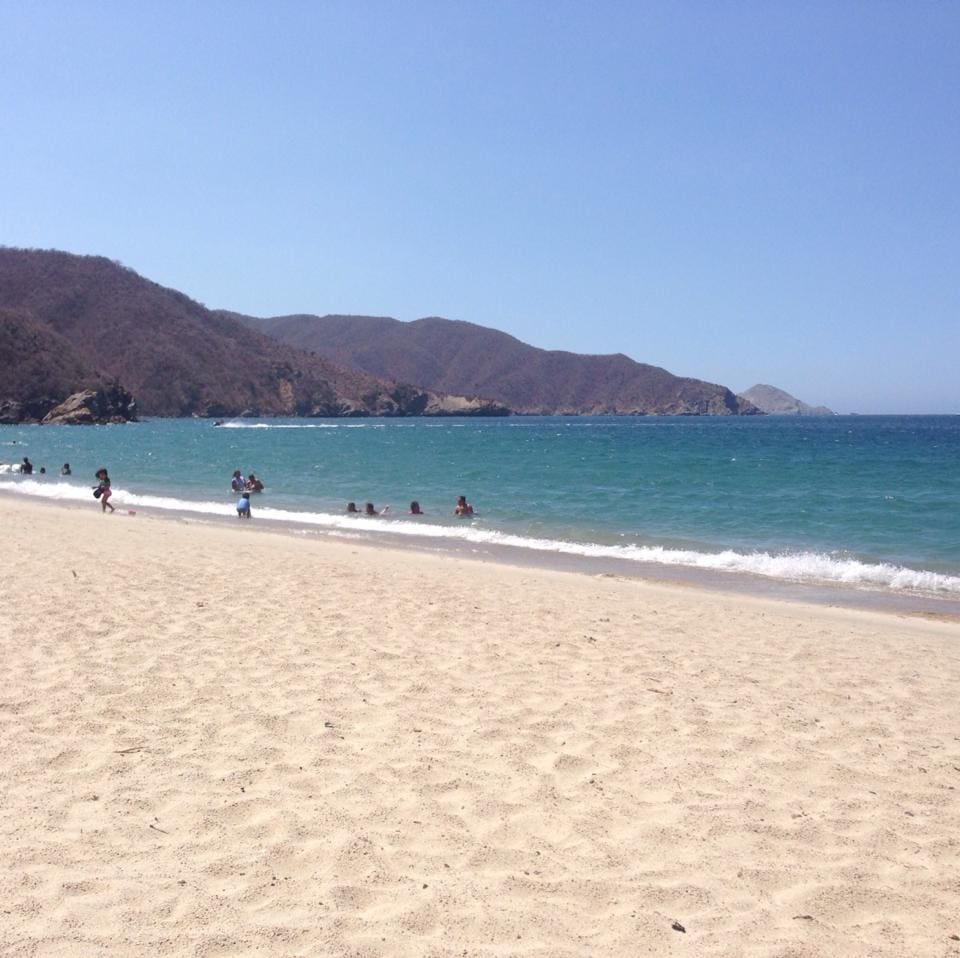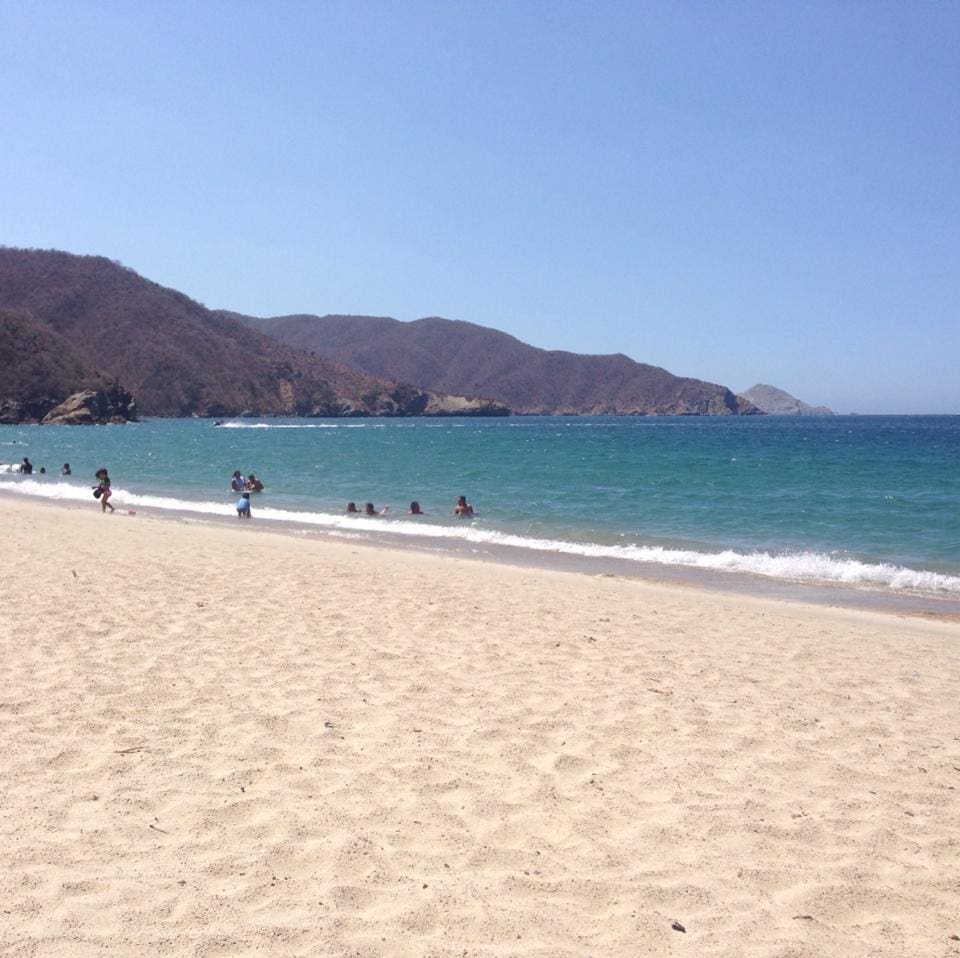 Bahia Concha (Shell Bay) is a lovely beach on the edge of Tayrona National Park, not quite as postcard-perfect as the beaches we discovered there, but very picturesque. A wide, sandy beach fronts a small bay sheltered by two arid hills dotted with sparse green trees. The water was gorgeous, colder than we'd experienced elsewhere but a great place for a swim. It's a very popular beach with locals; I'm pretty certain we were the only tourists there, which made it feel like a bit of an escape (especially after beaches like Cabo and Taganga, which were crowded with tourists and travellers).
We spent the afternoon relaxing and reading, enjoying the sea and generally doing as little as possible. There was a really strong wind on the beach which, at first, was quite a pleasant break from the stifling heat we'd been suffering over the last few days. Eventually, though, it picked up so much that we had to leave – sand was relentlessly whipping into my eyes and the beach had stopped feeling so relaxing – so as the sun was sinking down towards the water, we hopped back onto moto-taxis and raced back to Santa Marta.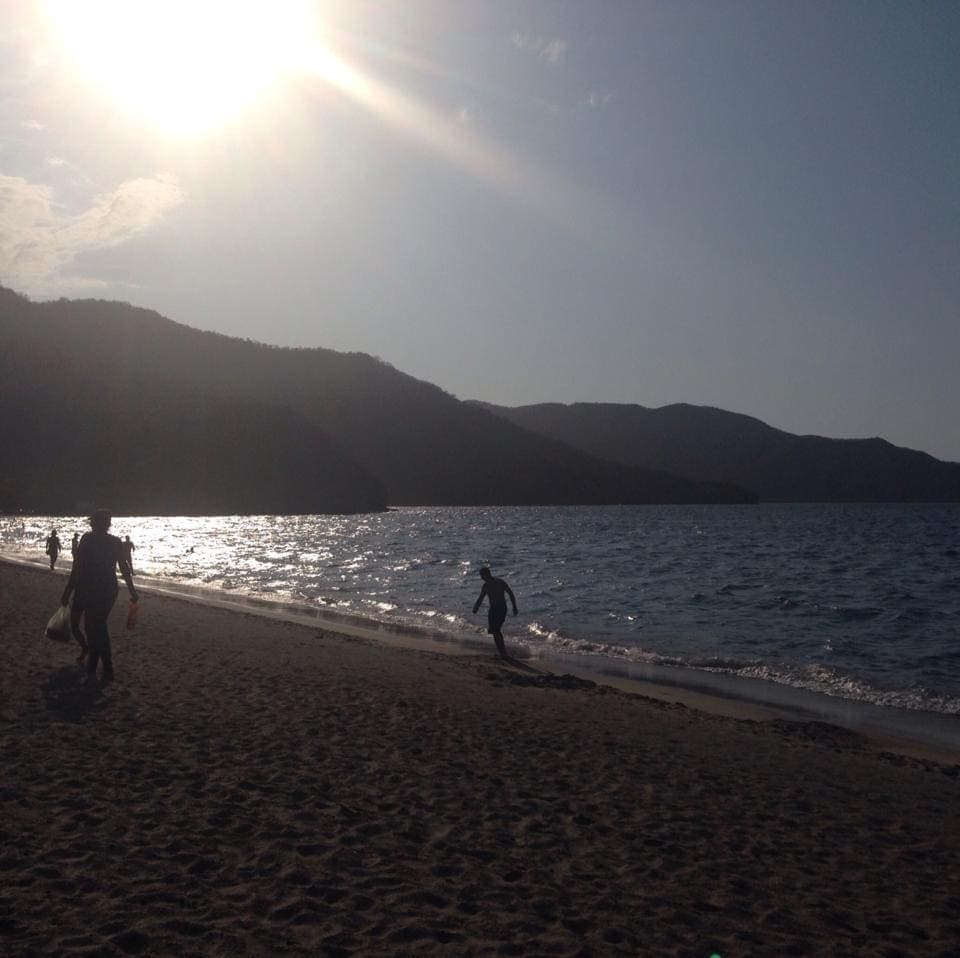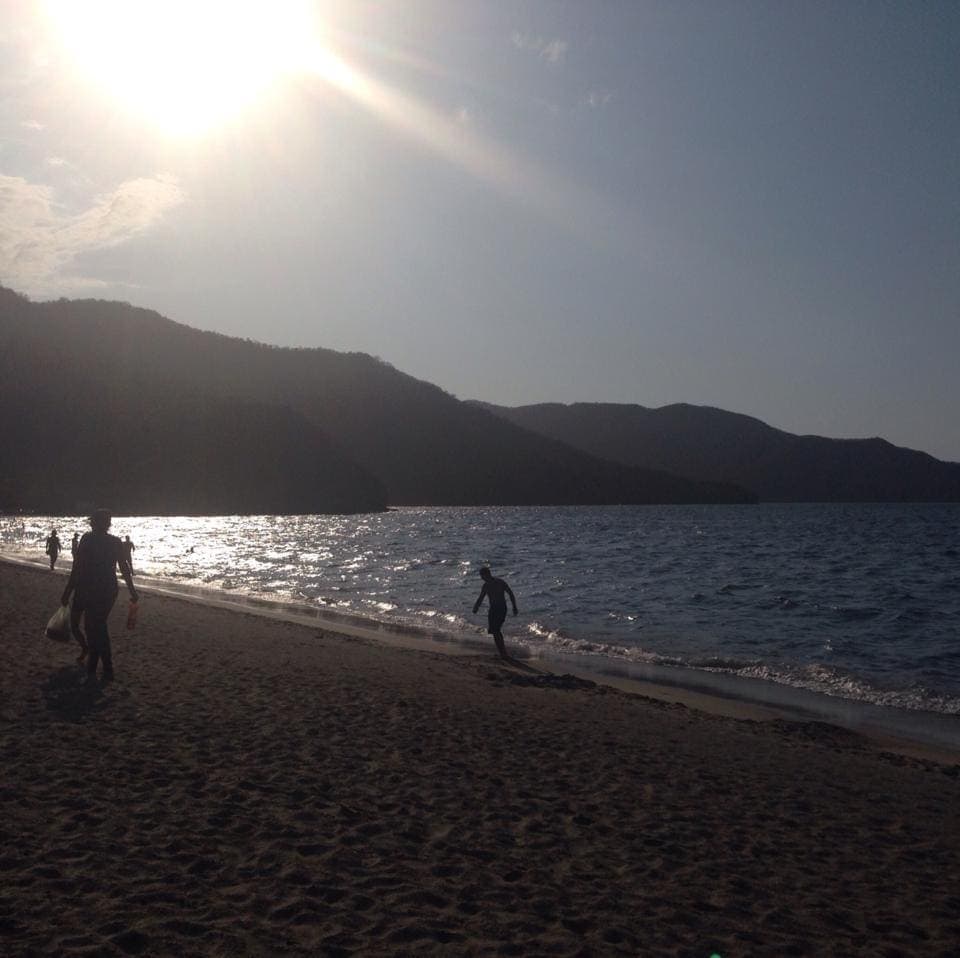 Information
From the centre of Santa Marta or anywhere on Avenida Liberador, hop on a bus headed to Chimila (ask the driver to drop you at the cars for Bahia Concha) – about 1,200 COP. If you're staying at Drop Bear (and you should be) the staff there are really knowledgeable and can tell you exactly how to get there.
Moto Taxi costs a further 10,000 COP – it's quite a long way – and you will need to pay an entrance fee of 5,000 COP at the beach.
You can rent tents for a bit of shade for about 10,000 – 15,000 COP depending on your negotiating skills (or there are trees further back if you're feeling cheap).