Since it's easy to lose track of my relatively sporadic travel update posts, I thought I'd create one single post on my homepage listing our adventures day by day. I'll link to any posts I eventually put up as well – so it'll hopefully become an index for posts about my trip!
Part One – Colombia
12th Feb – Landed in Bogotá and checked into the gorgeous Casa Gaitan Cortes
13th Feb – Went to the top of Cerro Montserrate in Bogotá (cable cars up, walked down).
14th Feb – Moved to Lima Limon hostel and explored La Candelaria district in Bogotá. Plaza de Bolivar and Gold Museum. Tried Canelazo.
15th Feb – Museo de Botero and Museo del Policia.
16th Feb – Catedral de Sal in Zipaquira.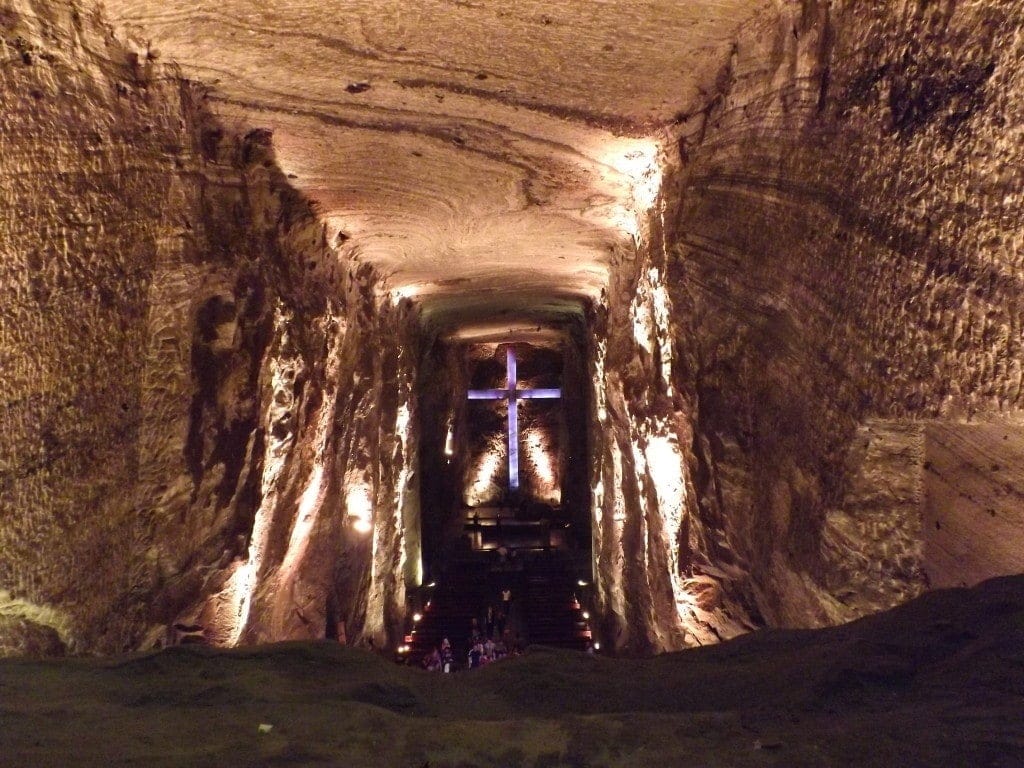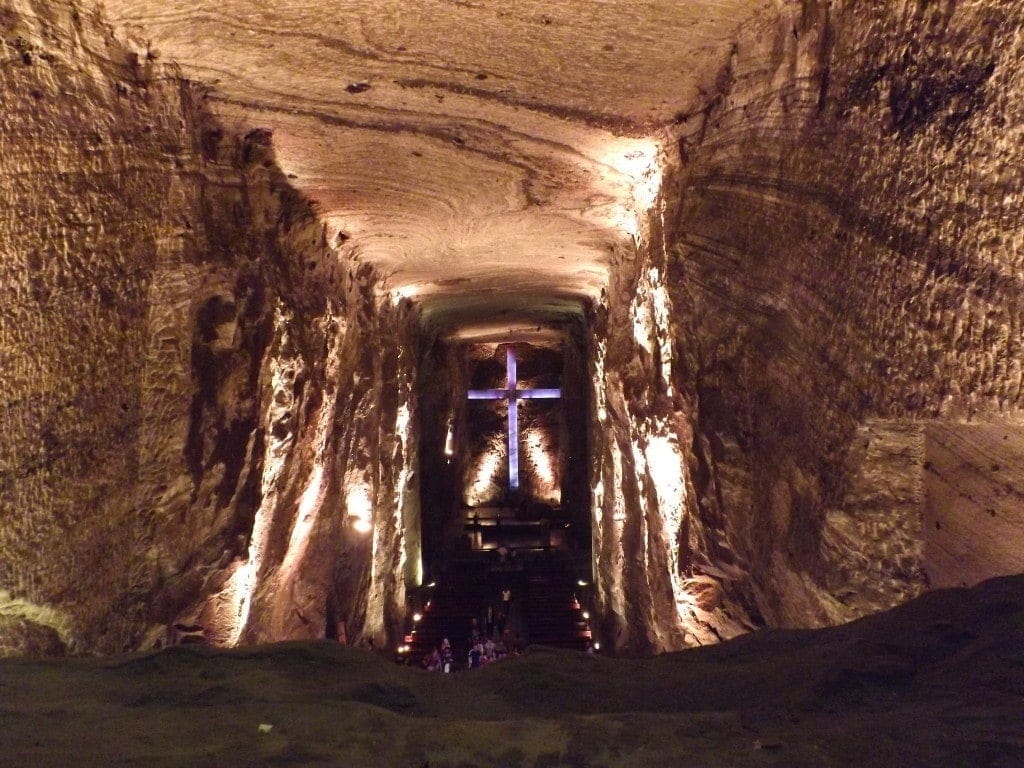 17th Feb – Bus from Bogotá to Bucaramanga. Checked into Kasa Guane hostel.
18th Feb – Paragliding in Bucaramanga.
19th Feb – Bus from Bucaramanga to Santa Marta. Checked into La Brisa Loca hostel.
20th Feb –Beach at Taganga, dinner on the beach (red snapper with mango sauce and coconut rice – best dinner so far).
21st Feb – Headed to Tayrona National Park – camping and hiking.
22nd Feb – Spent the day on La Piscina beach, snorkelling (saw sea turtles).
23rd Feb – Walked to Cabo beach, spent the morning there before walking back through the woods. Bus back to Santa Marta – checked into Drop Bear Hostel, and ex-cartel house. Took the Sunday night tour of the house.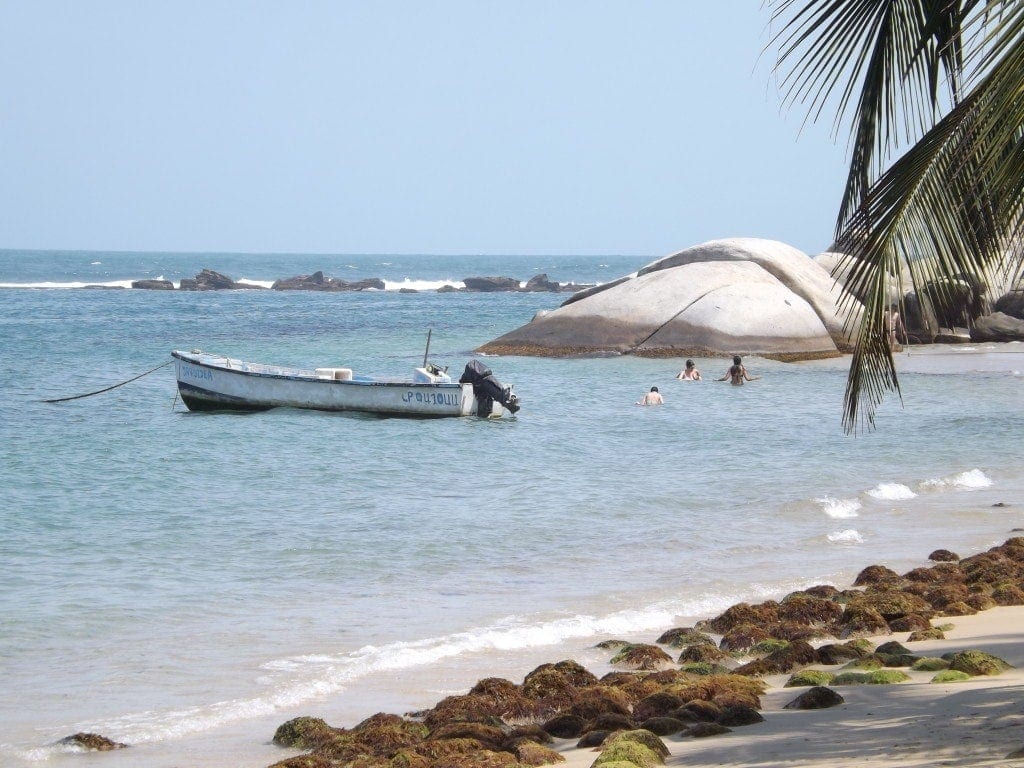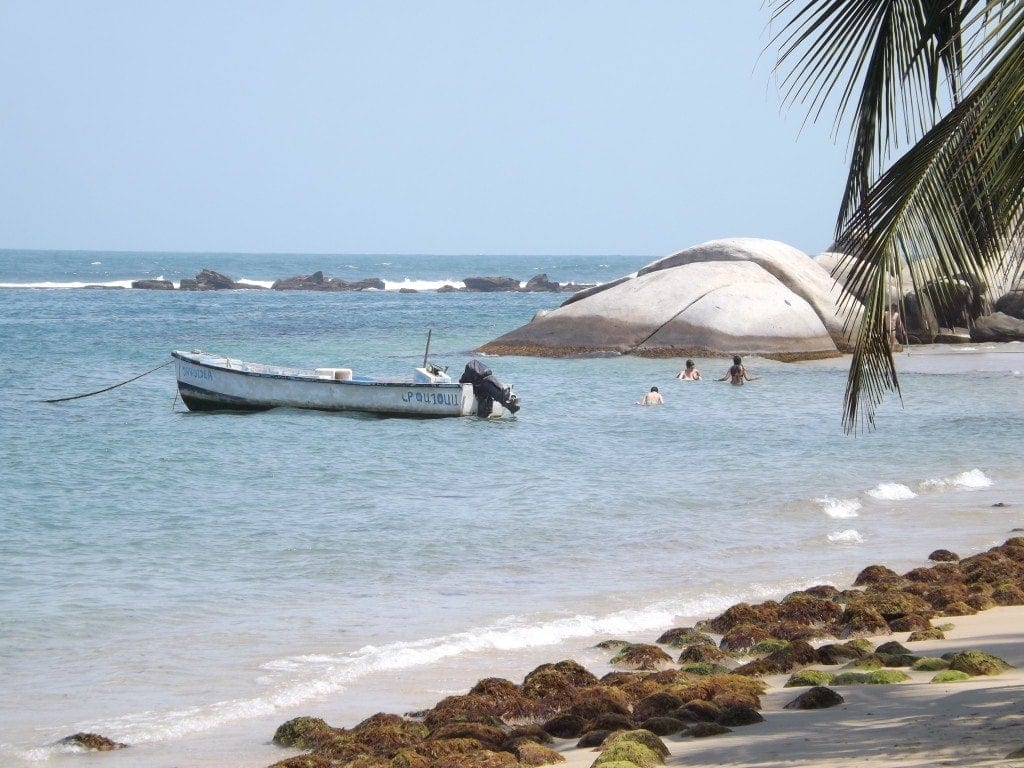 24th Feb – Spent the day in the hostel, letting our sunburn heal and generally recovering.
25th Feb – Headed to Minca (in the Sierra Nevada mountains) in a colectivo (shared taxi). Checked into Casa Loma (amazing views) and walked up to Cascades Marinkas to swim in the waterfalls.
26th Feb – Seven (seven!!) hour hike to the top of the mountain behind Minca for incredible views across the valley.
27th Feb – Massages in the morning, swimming in natural pools near waterfalls at Pozos Azules in the afternoon.
28th Feb – Back to the Drop Bear hostel in Santa Marta ready to get to Barranquilla tomorrow.
1st Mar – Barranquilla Carnival! Bus from Santa Marta and back, seven hours at the carnival.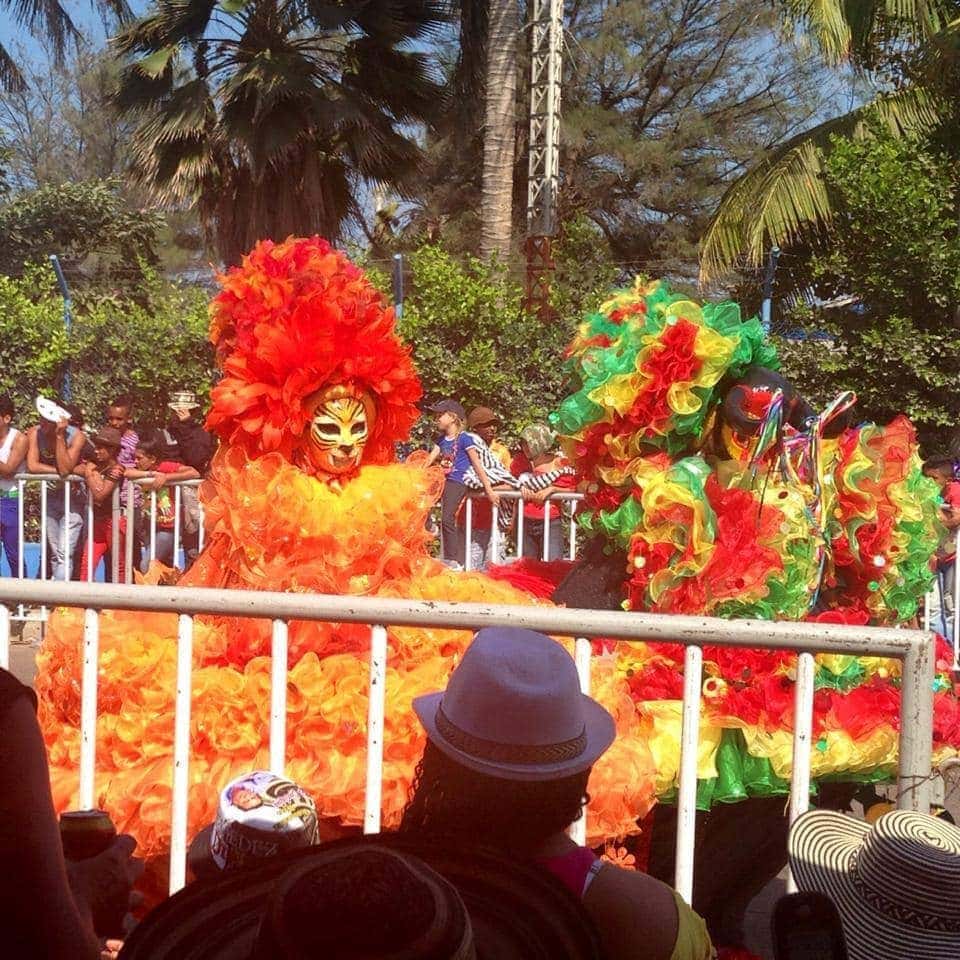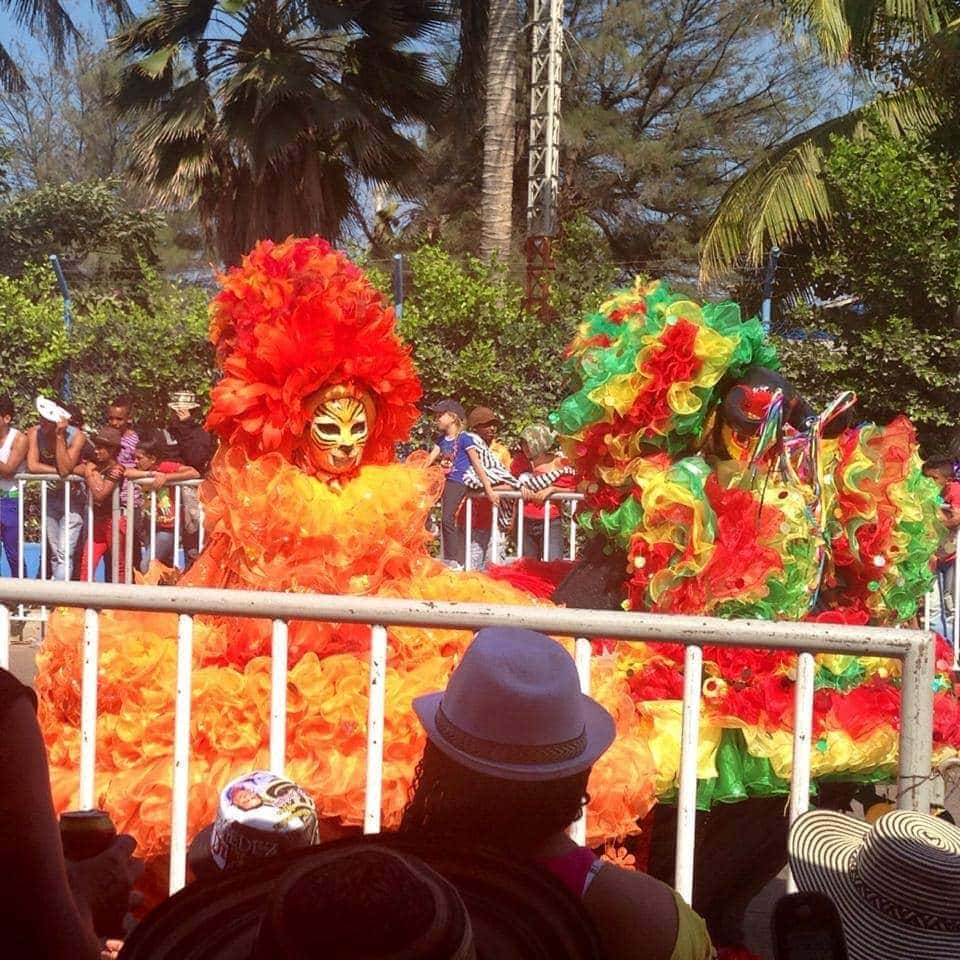 2nd Mar – Bahia Concha beach on the edge of Tayrona.
3rd Mar – Santa Marta to Cartagena by bus. Checked into The Roof Hostel on the edge of the old town.
4th Mar – Explored Cartagena – old town, Getsmani neighbourhood, Bovedas, old city walls, ice cream, Castillo San Felipe, Bocagrande Beach.
5th Mar – Boat to Playa Blanca on Baru. Cabana on the beach at Hostel Any.
6th Mar – Another day on Playa Blanca, then boat back to Cartagena.
7th Mar – Mud volcano near Cartagena.
8th Mar – One last trip to Bocagrande Beach in Cartagena, then night bus (thirteen hours) to Medellin.
9th Mar – Exploring Medellin – Botanical Gardens.
10th Mar – Another day in Medellin
11th Mar –Medellin to Salento – checked into gorgeous eco lodge Yambolombia!
12th Mar – Five hour hike in Valle de Cocora in Salento. Lots of hummingbirds.
13th Mar – Horse riding in Salento, high up in the Colombian Andes. Visited a waterfall and spent the afternoon in town. It rained a lot!
14th Mar – Salento to Cali by bus. Walked around Cali for the evening.
15th Mar – Cali to Leticia by air (because there are no roads). Short riverboat tour in the Amazon.
Part Two – Peru
16th Mar – Sailed down the Amazon River to Iquitos in Peru!
17th Mar – Catch-up day in Iquitos. Three hours in an internet cafe blogging, laundry, booked Amazon tour and flights out of the jungle, sorting out a lost bank card. All the fun realities of travelling!
18th Mar – Jungle tour in the Amazon. Animal rescue centre, Yagua tribe, canoeing on the Amazon and piranha fishing.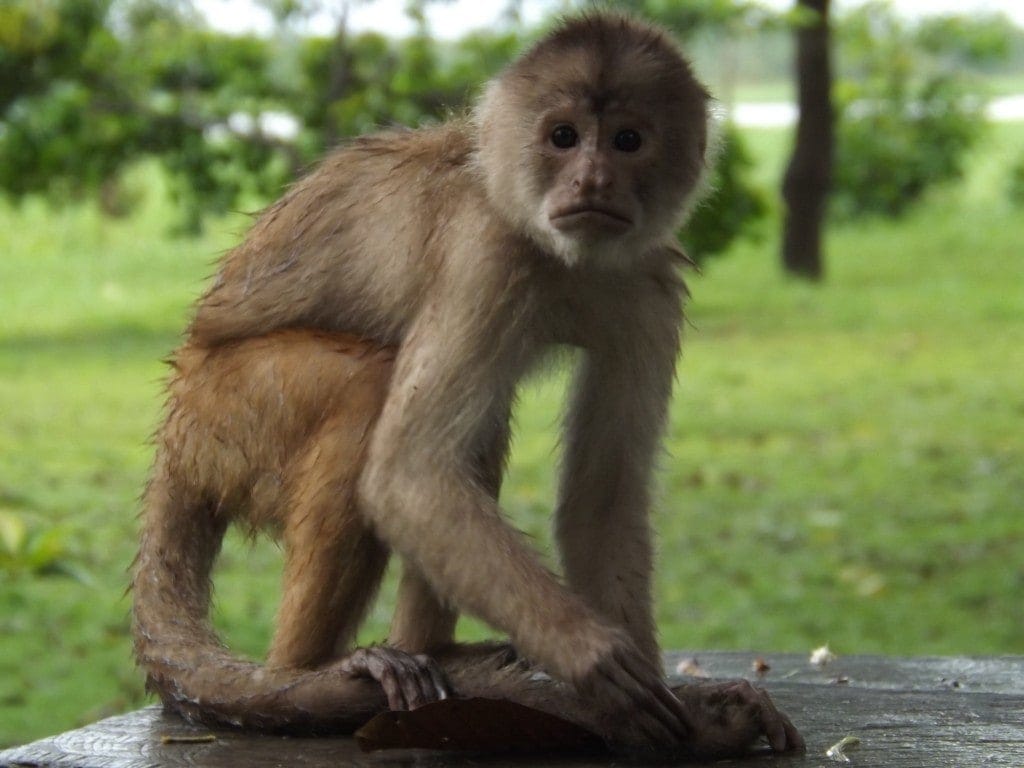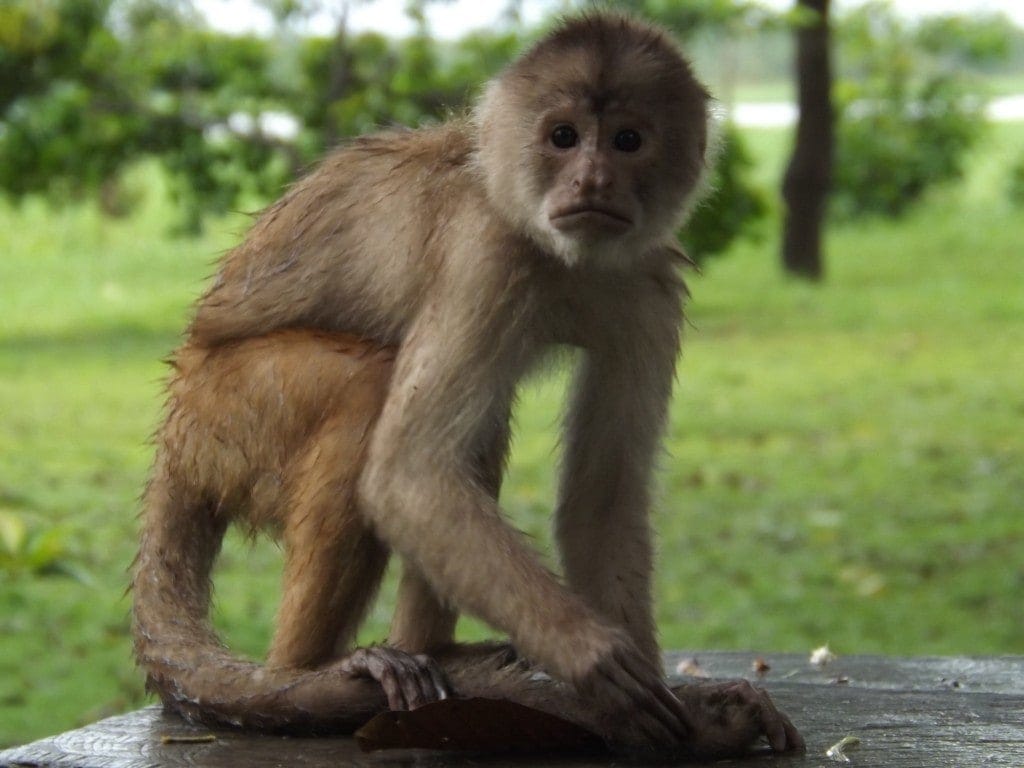 19th Mar – Quistococha zoo and lagoon just outside of Iquitos. Evening flight out of the jungle to Tarapoto.
20th Mar – Cataratas de Ahuashiyacu at Tarapoto – swam in the waterfalls.
21st Mar – Tarapoto to Moyobamba, swimming in the thermal baths. Night bus to Chiclayo.
22nd Mar – Mercado Modelo and Pimentel beach in Chiclayo.
23rd Mar – Tour of Sipan tombs and pyramids at Tucume near Chiclayo.
24th Mar – Bus to Trujillo, stayed next to Huanchaco beach.
25th Mar – Exploring the ruins at Chan Chan in Trujillo.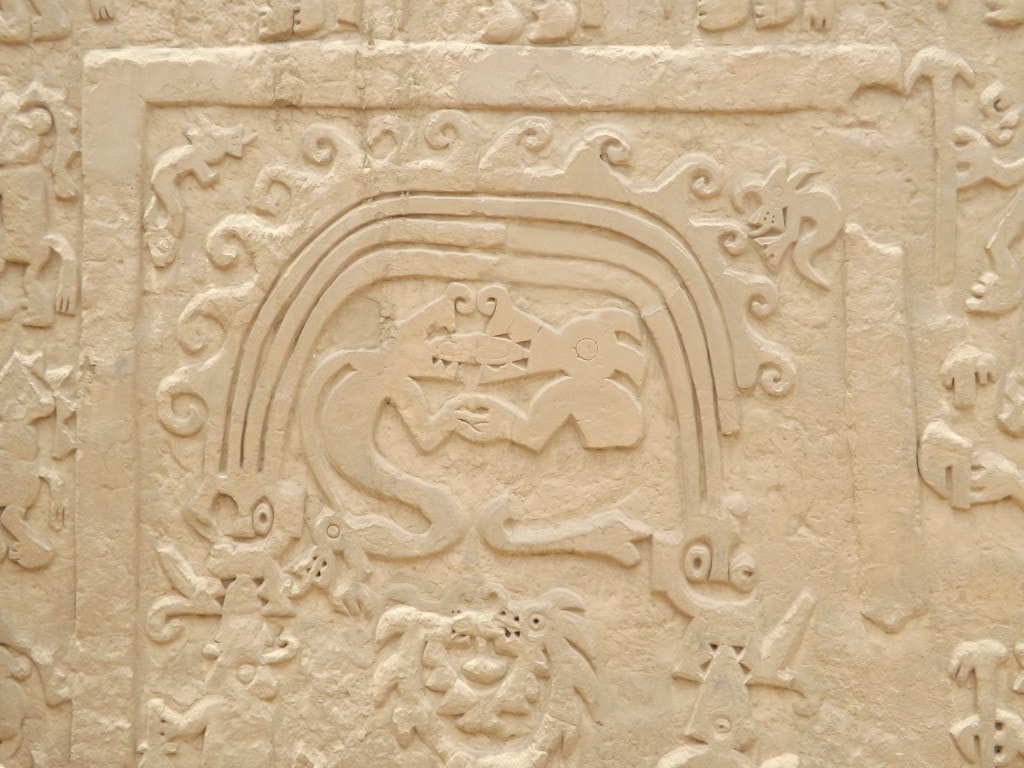 26th Mar – Exploring Huacos del Sol y del Luna in Trujillo. Night bus to Lima.
27th Mar – Walk along the cliffs at Miraflores in Lima. Evening at the Magic Fountains park.
28th Mar – 'Day off' in Lima – spent lounging on the roof terrace at Pariwana Hostel.
29th Mar – Exploring Lima's old town centre and the catacombs at San Francisco church.
30th Mar – Another 'day off' in Lima!
31st Mar – Started travelling with the Peru Hop bus – Lima to Cusco via Paracas, Huacachino and Nasca. Full tour en route to Paracas with stops around Lima, at Pachacamac ruins, a lovely beach and an old hacienda.
1st Apr – Morning boat tour of the Ballestas Islands in Paracas to see a huge colony of sea lions.
2nd April – Enjoying the beach and Kokopelli Hostel's pool in Paracas.
3rd April – Day trip into the desert near Paracas, then drove to Huacachina – oasis in the desert.
4th April – Dune buggies and sandboarding in the desert around Huacachina.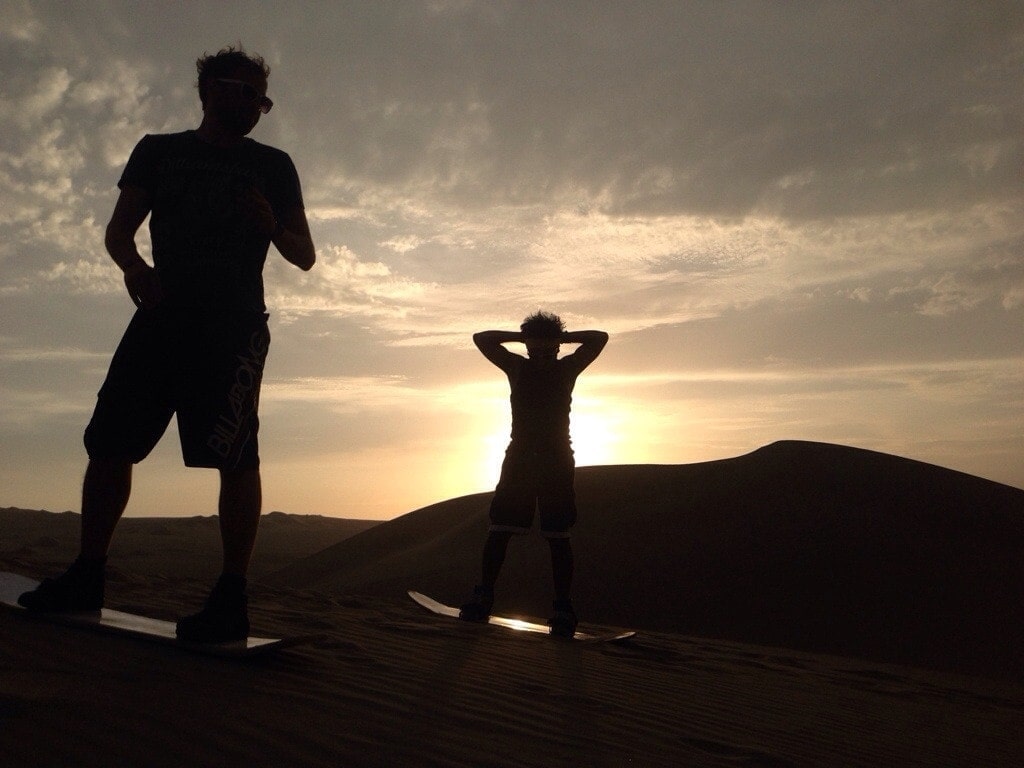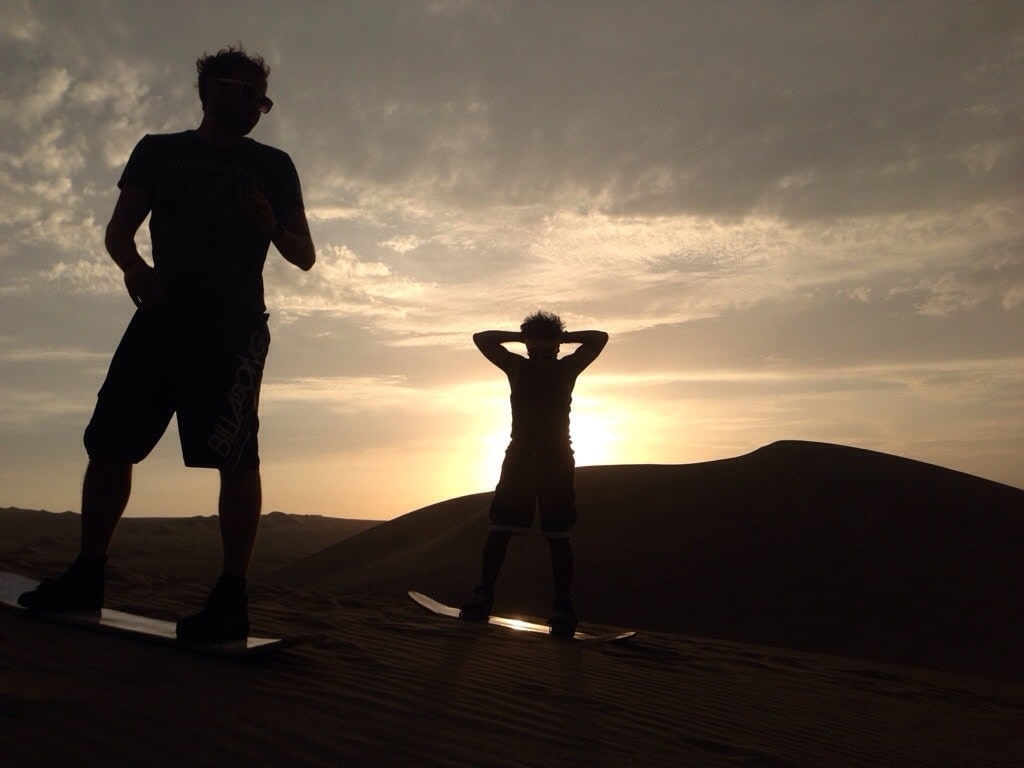 5th April – Fun overload in Huacachina! Sandboarding, pool, pisco and wine tasting tour, more sandboarding, followed by a huge dinner.
6th April – Day trip to Nazca for a flight over the lines. Terrifying but awesome and seriously worth it!
7th April – Chill out day in Huacachina. Started the 26 hour journey to Cusco, with a stop in Nasca for viewing tower and dinner.
8th April – Bus to Cusco.
9th April – Shopping, walking, and acclimatising in Cusco.
10th April – Sightseeing and massages in Cusco.
11th April – Climbed the mountain beside Cusco to visit Cristo Blanco (and have a sneak peak of Saqsayhuaman).
12th April – Chocolate making workshop at the Museo de Cacao in Cusco.
13th April – First day of the Inca Jungle Trek to Machu Picchu – mountain bikes and white water rafting.
14th April – Second day of the Inca Jungle Trek to Machu Picchu – six hour hike followed by hot springs at Santa Teresa.
15th April – Third day of the Inca Jungle Trek to Machu Picchu – Zip lining, followed by a three hour hike to Aguas Calientes.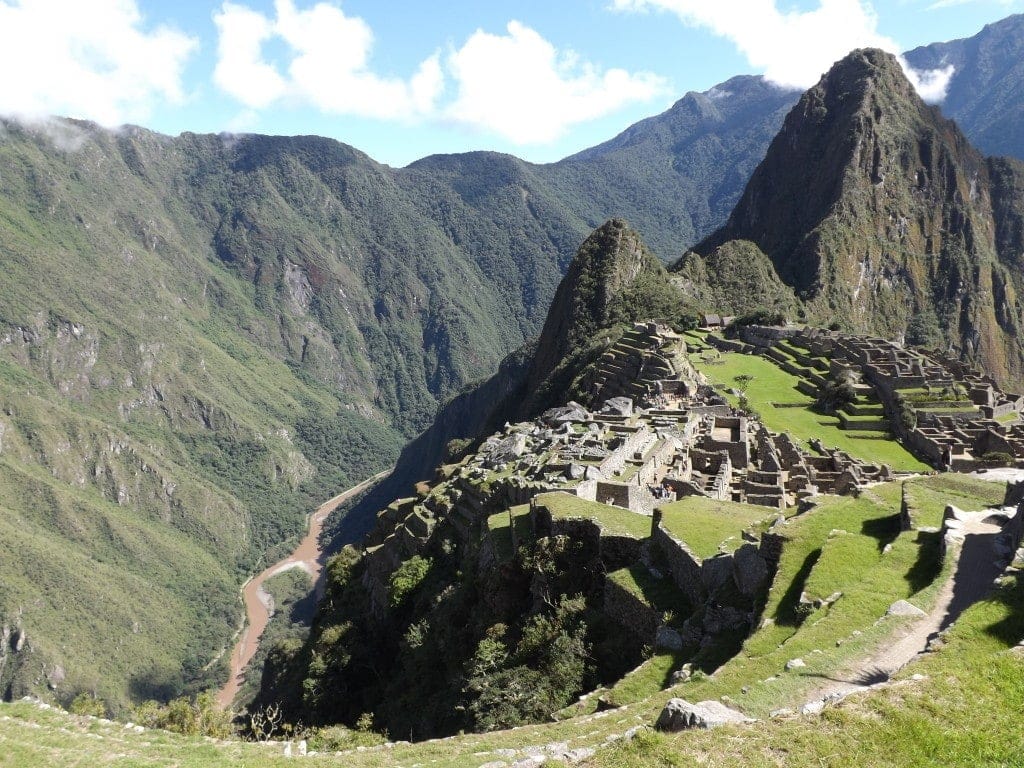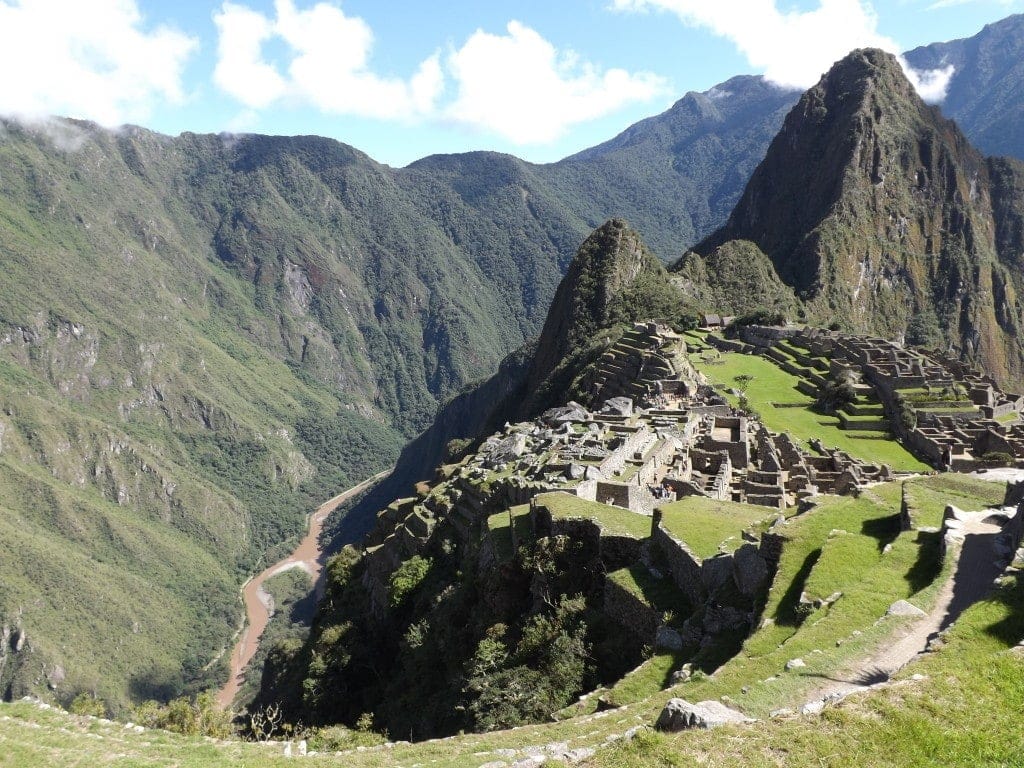 16th April – Fourth day of the Inca Jungle Trek to Machu Picchu – climbed to Machu Picchu!
17th April – Chill out/catch up day in Cusco.
18th April – Free Walking Tour and massages in Cusco. Live band in San Blas neighbourhood.
19th April – Haircuts and massages in Cusco!
20th April – Easter Sunday in Cusco. Night bus to Arequipa.
21st April – Walking around Arequipa.
22nd April – First day of the Colca Canyon Trek – lamas, alpacas and vicuñas in national reserve, stone forest, and colca valley.
23rd April – Second day of the Colca Canyon Trek – condor spotting, mountain biking, downhill hike into the canyon.
24th April – Third day of the Colca Canyon Trek – uphill hike out of the canyon, hot springs, return to Arequipa.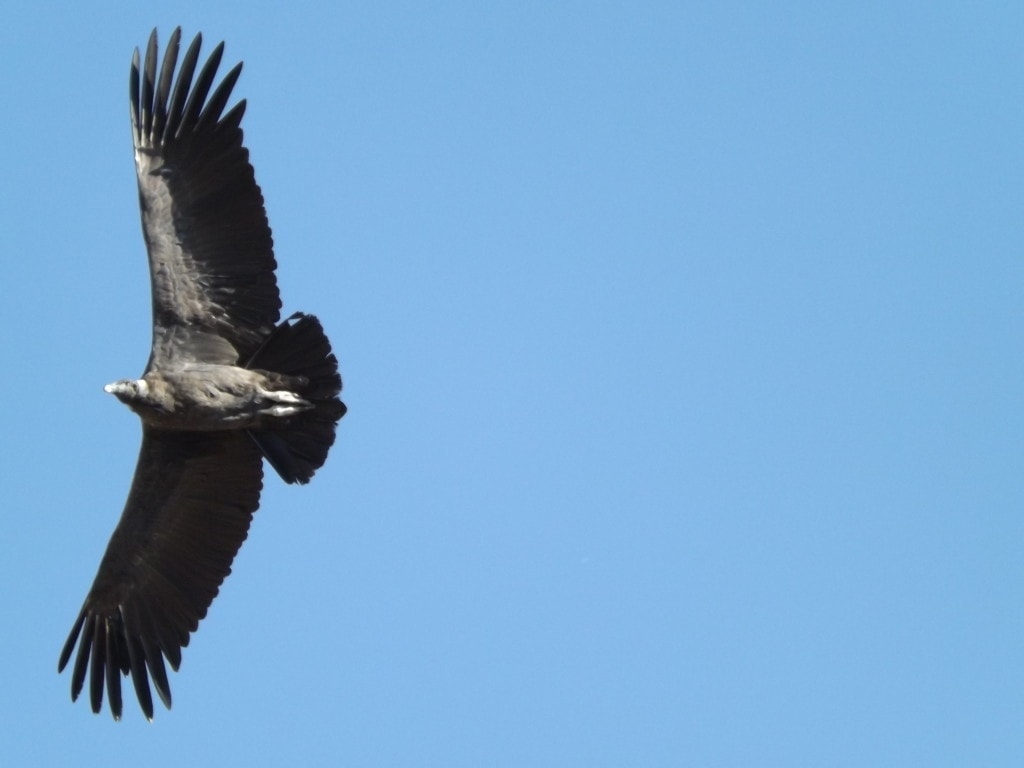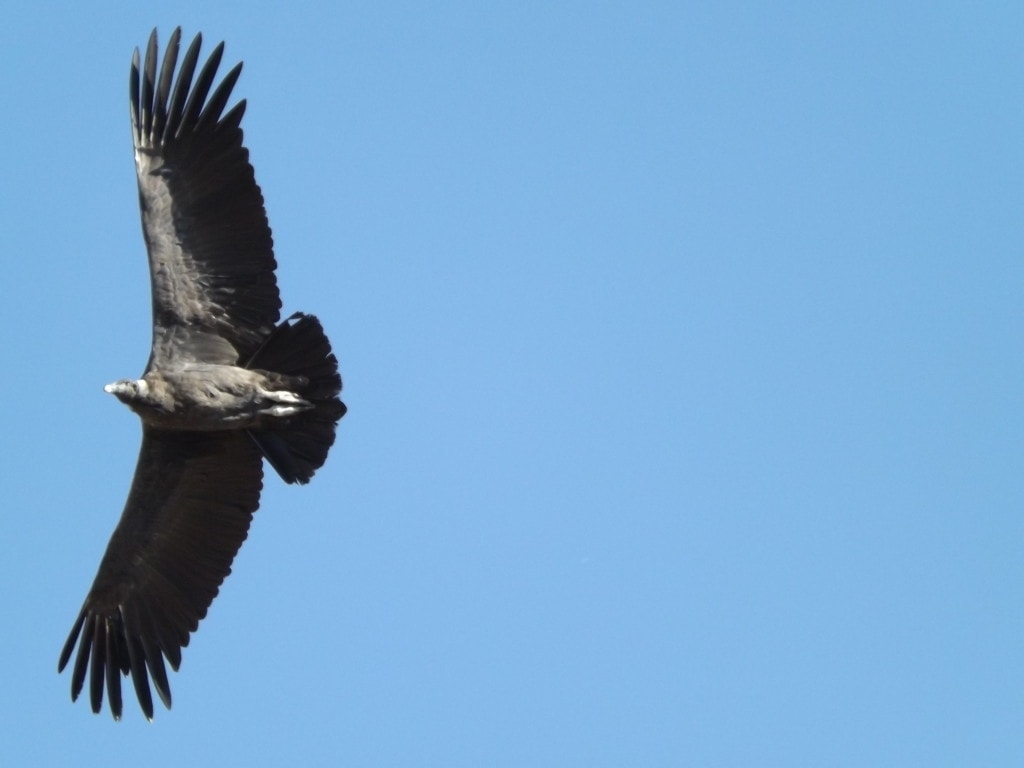 25th April – Free walking tour in Arequipa.
26th April – Arequipa to Puno by bus.
27th April – Floating islands tour in Lake Titicaca. Puno to Copacabana by bus (crossing the border in Bolivia).
Part Three – Bolivia
28th April – Boat to Isla del Sol in Lake Titicaca.
29th April – Long walk around Isla del Sol. Evening bus from Copacabana to La Paz.
30th April – Catch up day in La Paz. Evening football match – Bolivar vs Blooming!
1st May – Labour Day in La Paz.
2nd May – Free walking tour with Red Caps. Abseiled face first down a 17 storey building with Urban Rush.
3rd May – Valle de la Luna, followed by the zoo just outside of La Paz.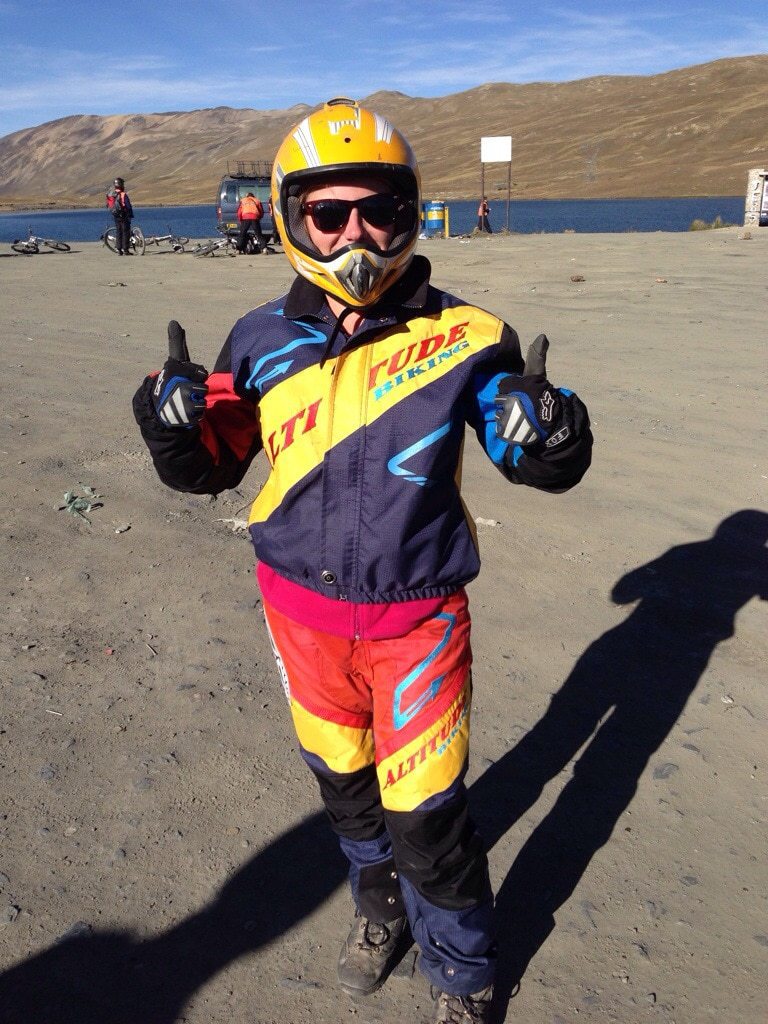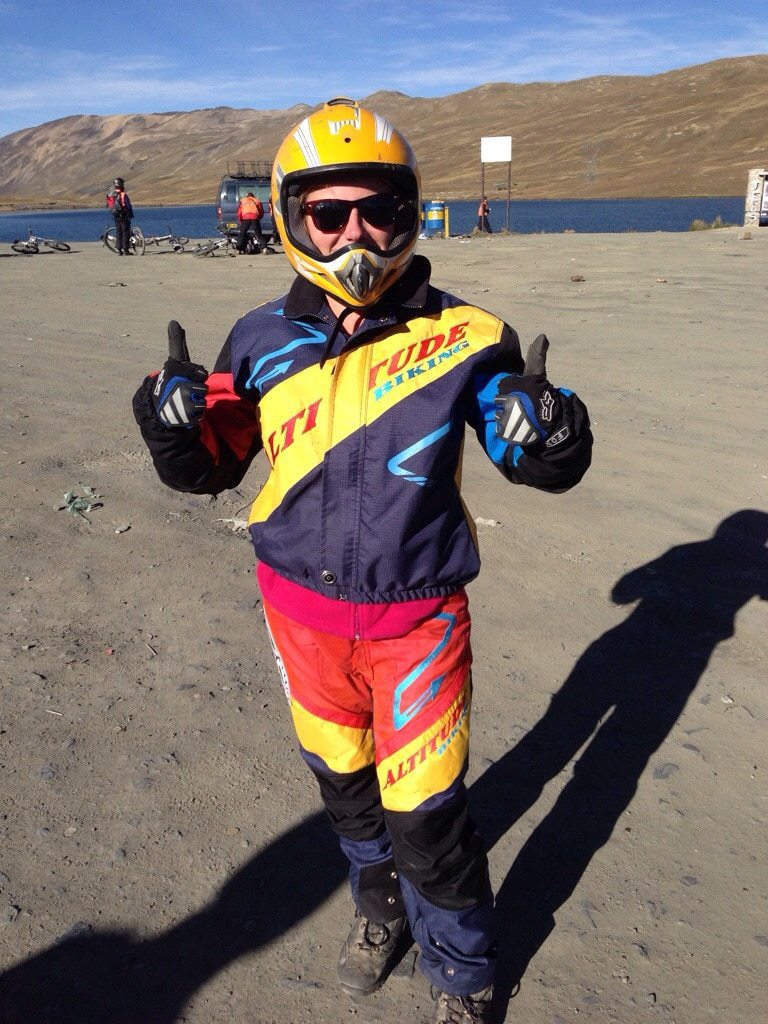 4th May – Cycled Death Road with Adrenaline!
5th May – Extended city tour with Red Caps – had our luck read by a Witch Doctor in El Alto market! Night bus to Cochabamba.
6th May – Cable cars to Christo Blanco in Cochabamba. Evening bus to Torotoro National Park.
7th May – Trekking to Cuidad de Inti, caving in Umajalanta.
8th May – Trek to the canyon in Torotoro – dinosaur footprints, fossils, and jumping into the river!
9th May – Bus back to Cochabamba, night bus to Sucre.
10th May – Chill out day in Sucre.
11th May – Premier League Final
12th May – Walked to Parque Bolivar and the Cemetery in Sucre. Started Spanish lessons.
13th May – Siete Cascades, Sucre (seven waterfalls). Second Spanish lesson.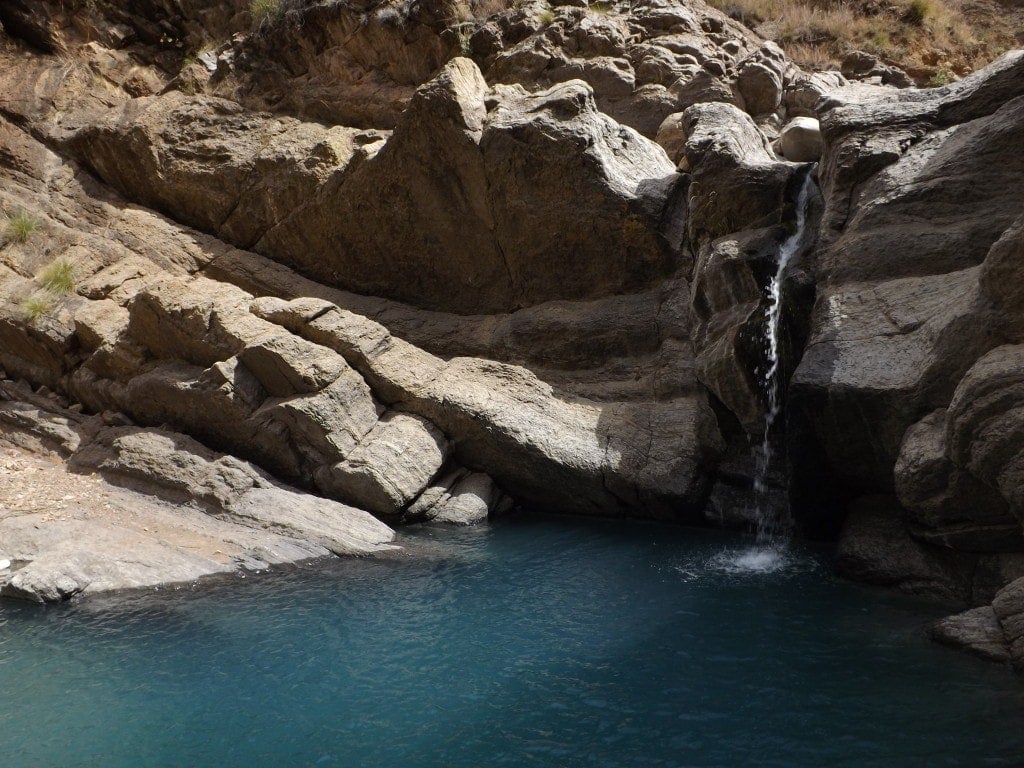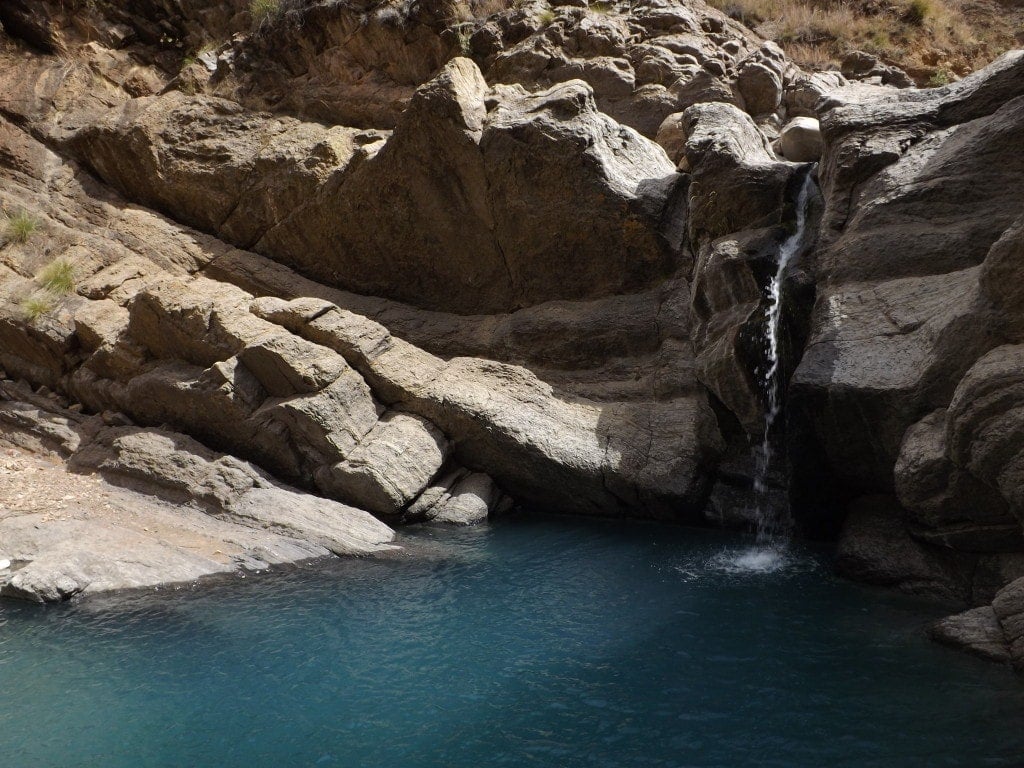 14th May – Third Spanish lesson. Evening football match – Sucre vs San Jose.
15th May – Fourth Spanish lesson. Evening fashion show (with Mr South Americas and Miss Bolivias!)
16th May – Final Spanish lesson, now fluent. Cooking class and drinks at Bolivia Spanish School.
17th May – FA Cup Final. Night out with a few friends.
18th May – Chill out day in Sucre.
19th May -Bus to Potosi.
20th May -Tour of a working mine in Potosi.
21st May – Bus to Tupiza.
22nd May – Hiking El Canyon in Tupiza.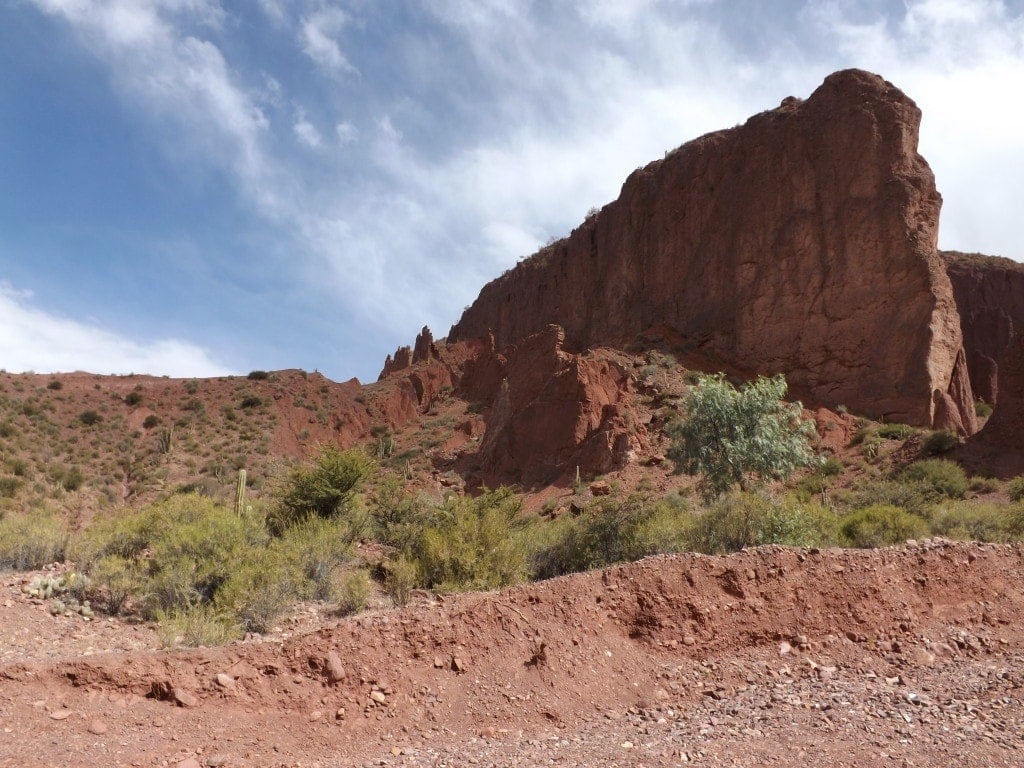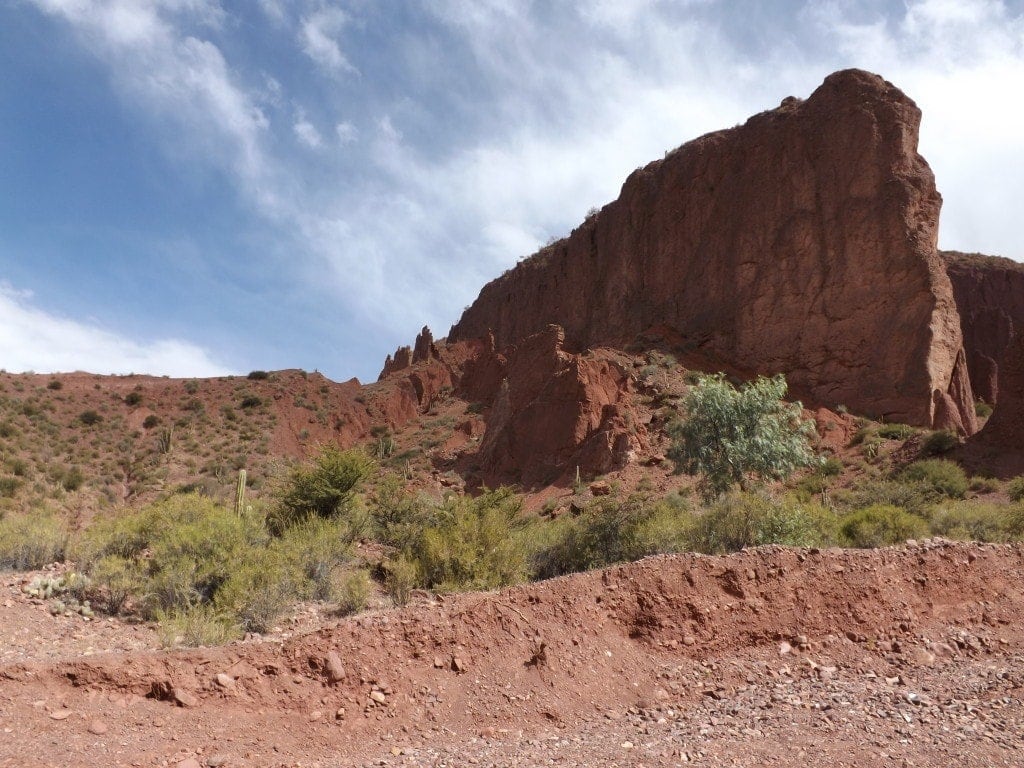 23rd May – Hike to Valle de los Machos, El Canyon Inca and Puerta del Diablo.
24th May – Salar de Uyuni Tour, Day One. Wind, snow and a mini Machu-Picchu in the mountains!
25th May – Salar de Uyuni Tour, Day Two. Lakes, geysers, hot springs and snow.
26th May – Salar de Uyuni Tour, Day Three. Rock formations, black lake, and mummy cemetery.
27th May – Salar de Uyuni Tour, Day Four. The salt flats, followed by the train cemetery.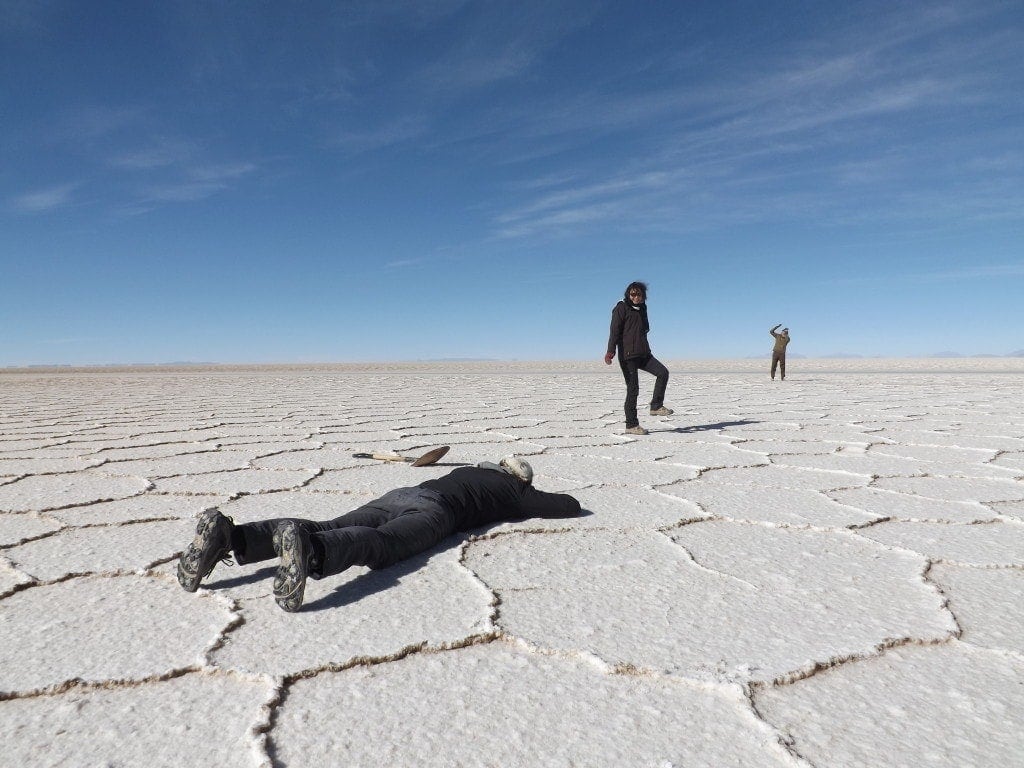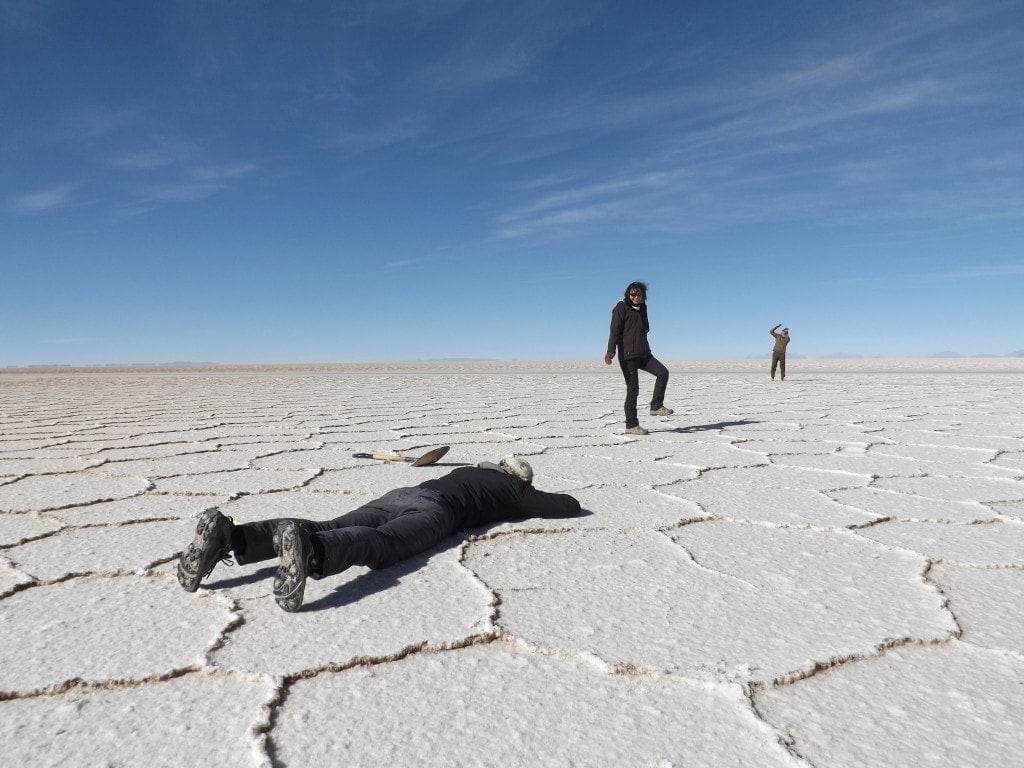 28th May – Uyuni – Chile by bus. Very long border crossing.
Part Four – Chile and Argentina 
29th May – Calama – San Pedro by bus. Walked along the river in San Pedro.
30th May – Hiked around San Pedro.
31st May – Chile – Argentina by bus. Four hour border crossing.
1st June – Chill out day in Salta. Watched free street entertainment in the park (clown, mariachi band, and a singer).
2nd June – Cable cars up to Cerro San Bernado.
3rd June – Hiked Quebrada de San Lorenzo in Salta, overnight bus to Mendoza.
4th June – Arrived in Mendoza at 4pm, all you can eat meat buffet for dinner!
5th June – Aquarium and Serpentarium in Mendoza.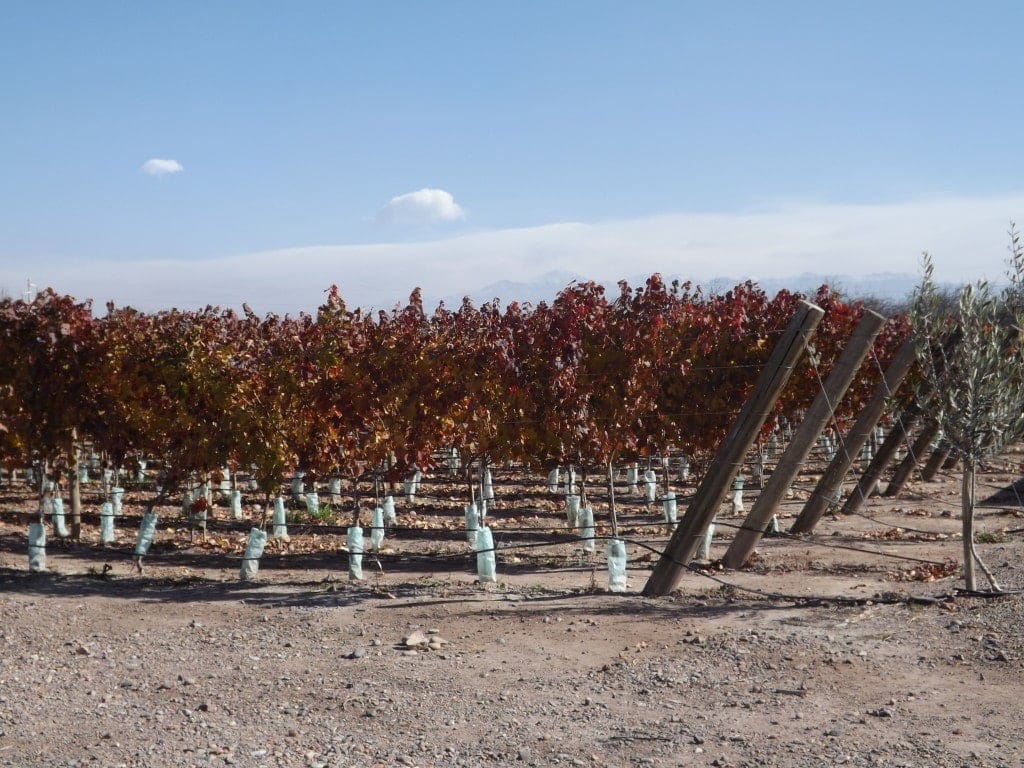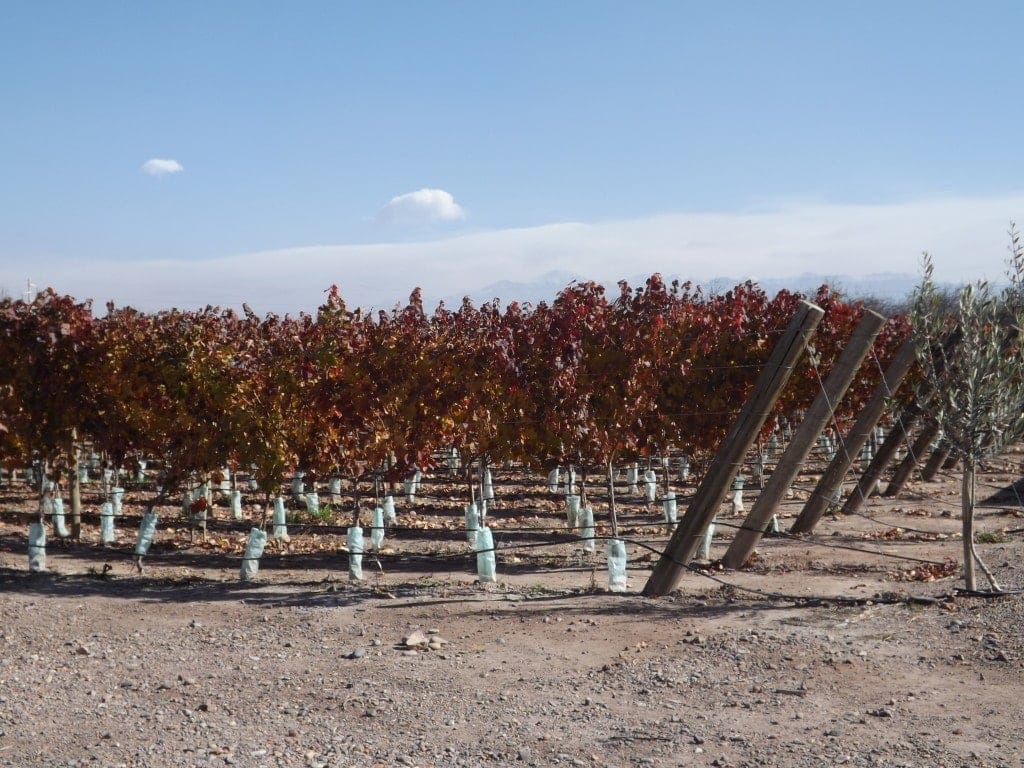 6th June – Biking around Maipu, tasting wines at different vineyards.
7th June – Chill out day in Mendoza.
8th June – Sam's birthday! Trek at Cerro Alto followed by cake. All you can eat buffet again for dinner.
9th June – Parque San Martin in Mendoza.
10th June – Do-nothing day. Night bus to Buenos Aires.
11th June – Arrived in Buenos Aires. Chill out evening.
12th June – Thunderstorm in BA! Fine Arts Museum, followed by Afternoon Tea at Alvear Palace Hotel.
13th June – Biking Buenos Aires Heart of the City bike tour. Dinner at closed-door restaurant Io Sono Shokuhin.
14th June – Shopping in the afternoon, dinner and dancing at We Are Tango show in the evening.
15th June – San Telmo antiques market, followed by the awesome show Fuerza Bruta.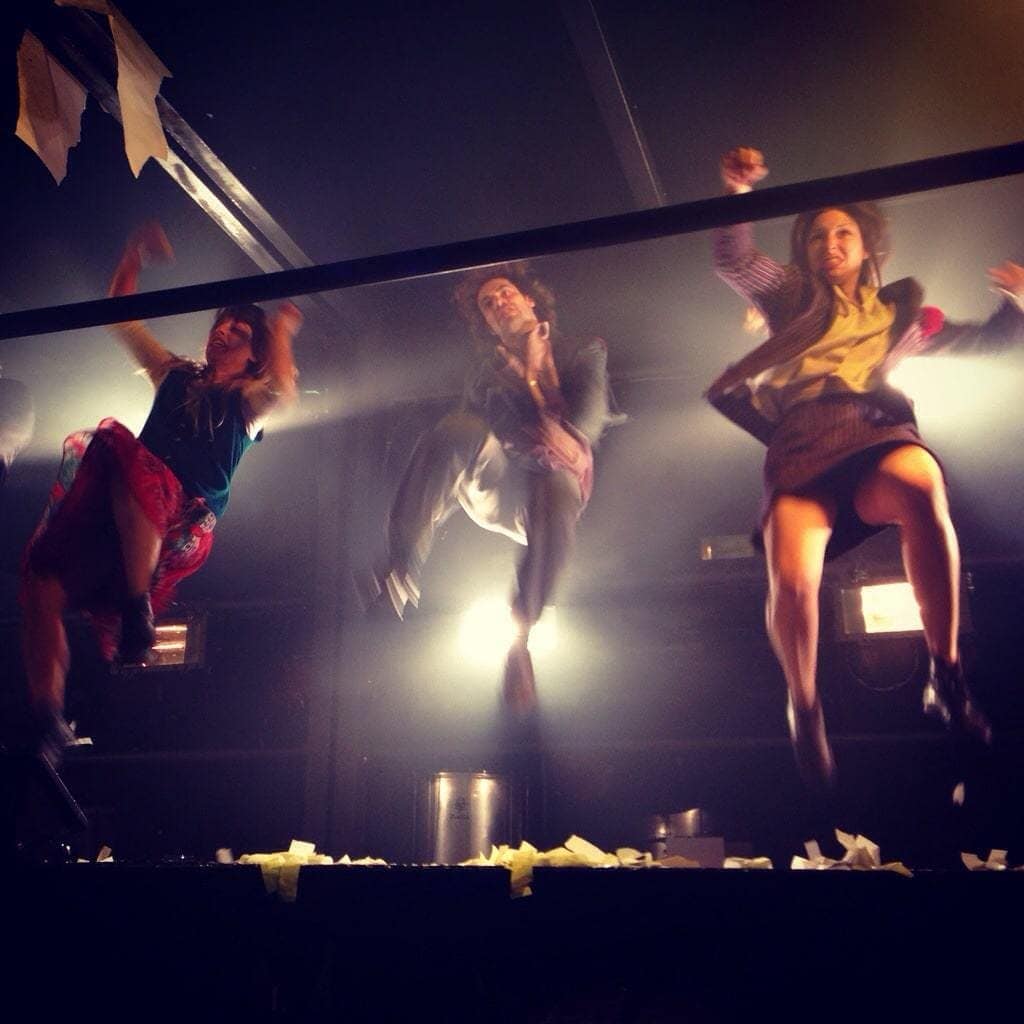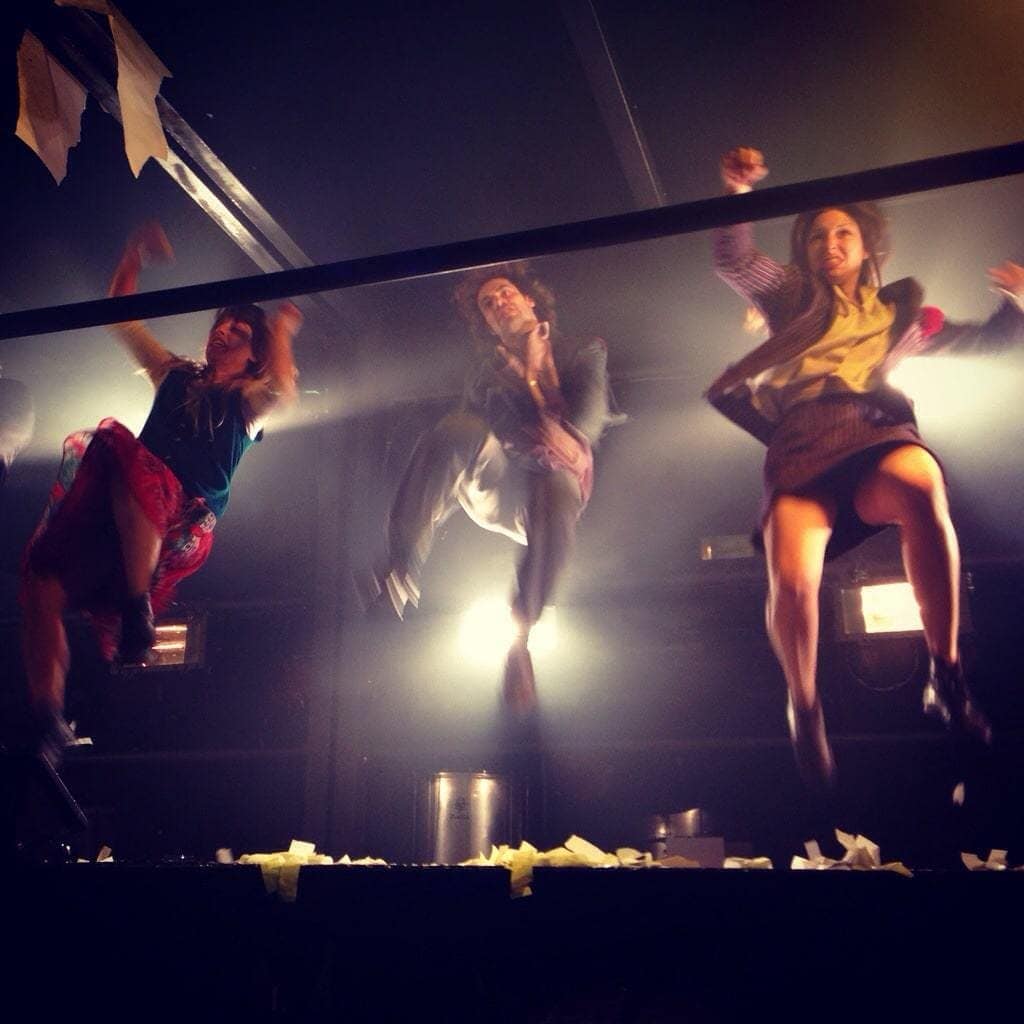 16th June – Chill out day in BA.
17th June – Overnight bus to Puerto Iguassu.
18th June – Arrived late in Puerto Iguassu, walked to the viewpoint of the Three Borders (Argentina, Paraguay and Brazil).
19th June – Iguassu Falls – Argentina Side.
Part Five – Brazil
20th June – Crossed to Brazil and went to Iguassu Falls Brazil Side!
21st June – Chill out day in Foz de Iguaçu, night bus to Belo Horizonte (29 hours!)
22nd June – Arrived in Belo Horizonte after 9pm.
23rd June – Walk around Belo Horizonte.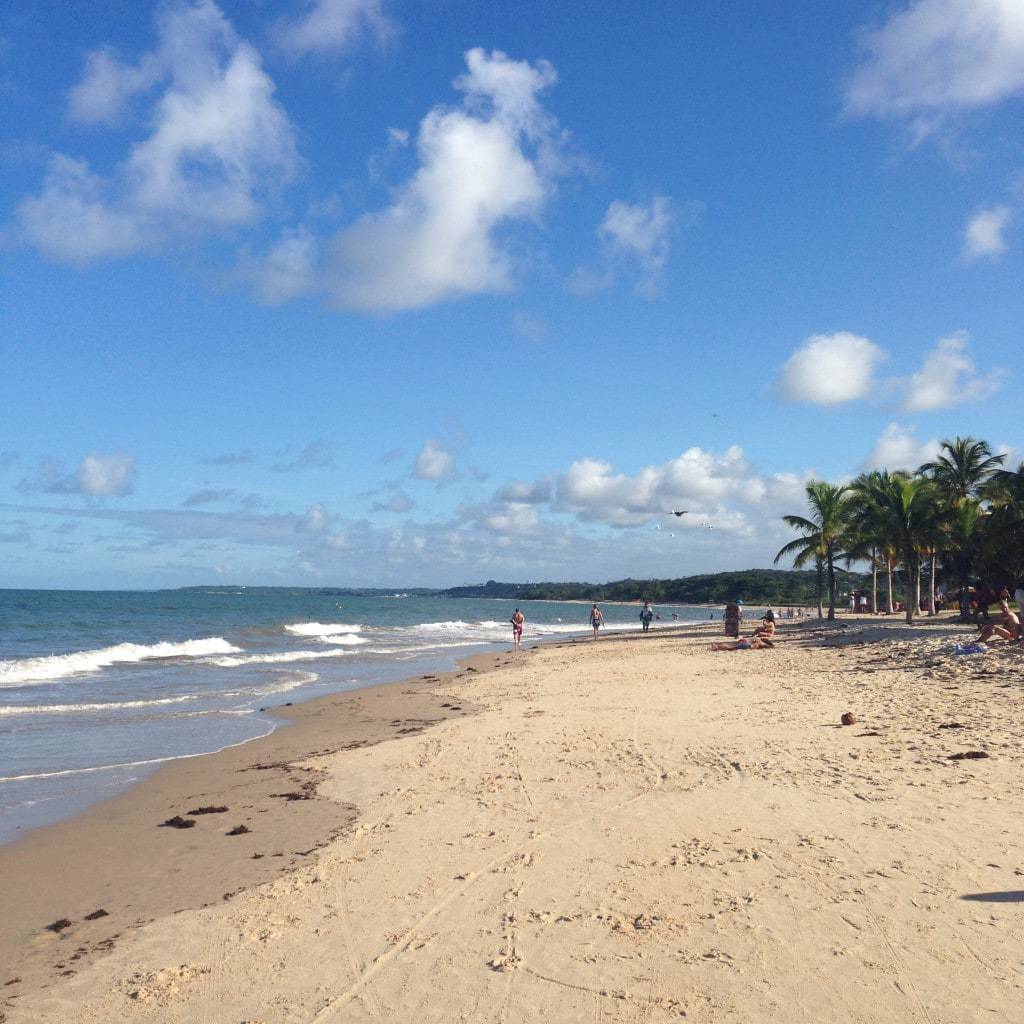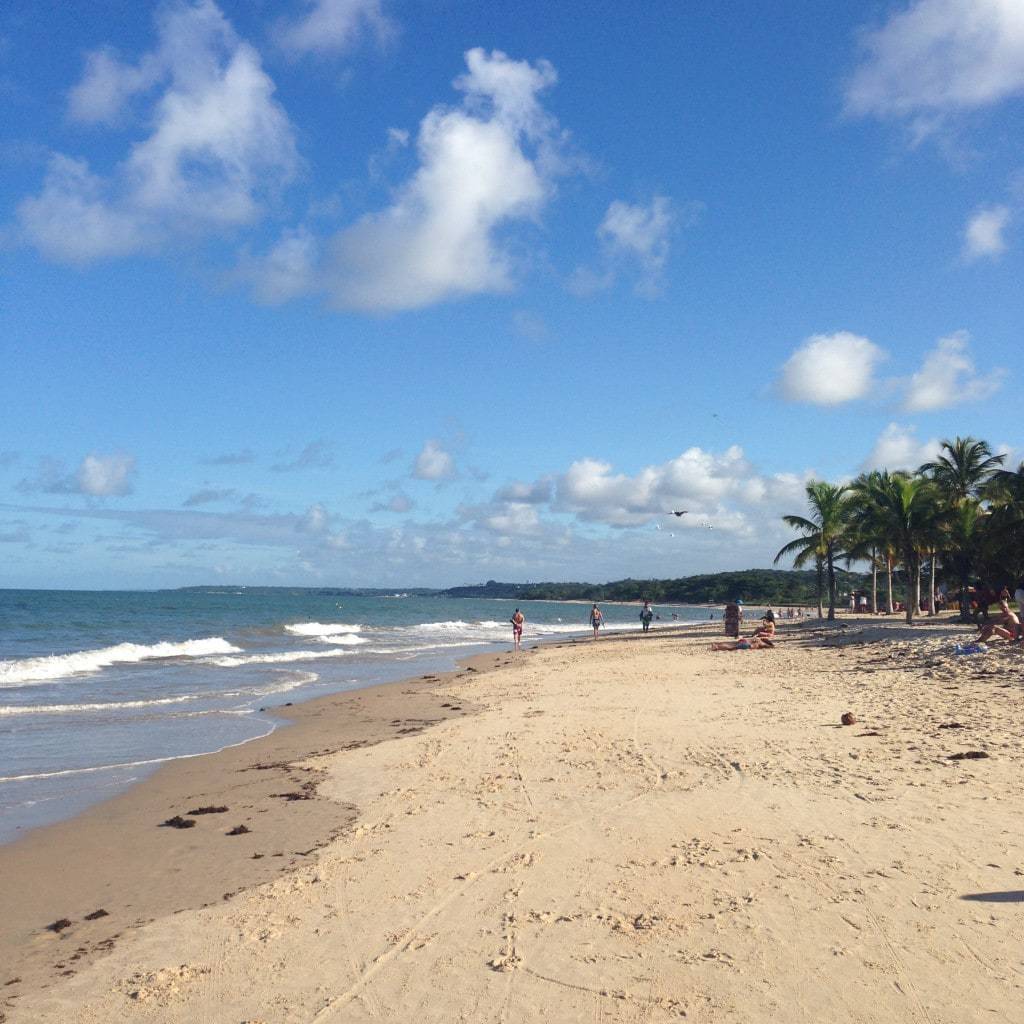 24th June – Sam watched World Cup match England v Costa Rica. Overnight bus to Porto Seguro.
25th June – Arrived in Porto Seguro midday. Chill out afternoon.
26th June – Porto Seguro historic centre, walk along the beach.
27th June – Ferry to the beach at Arraial D'Ajuda.
28th June – Walked to the beach at Taperapuan. Cocktails on Paseo Do Alcool (alcohol alley) that evening.
29th June – Rainy – day off!
30th June – Ferry to the beach at Arraial D'Ajuda (again).
1st July – Bus to Taperapuan beach – watched Argentina match on the big screen.
2nd July – Bus about 30 minutes away from Porto Seguro to the beach at Mutarí – had miles of beach to ourselves!
3rd July – Chill out day, overnight bus to Rio.
4th July – Connection in Rio to Paraty.
5th July – Paraty historic centre and beach.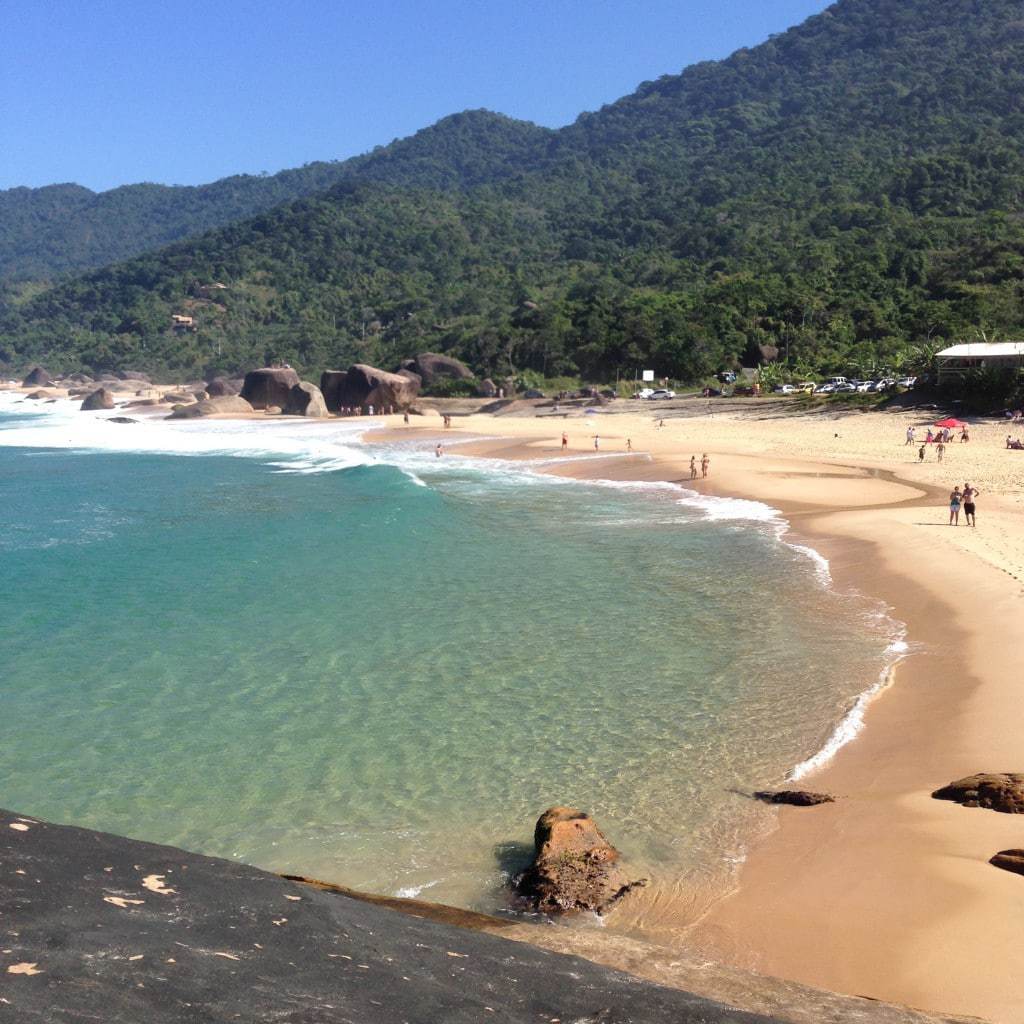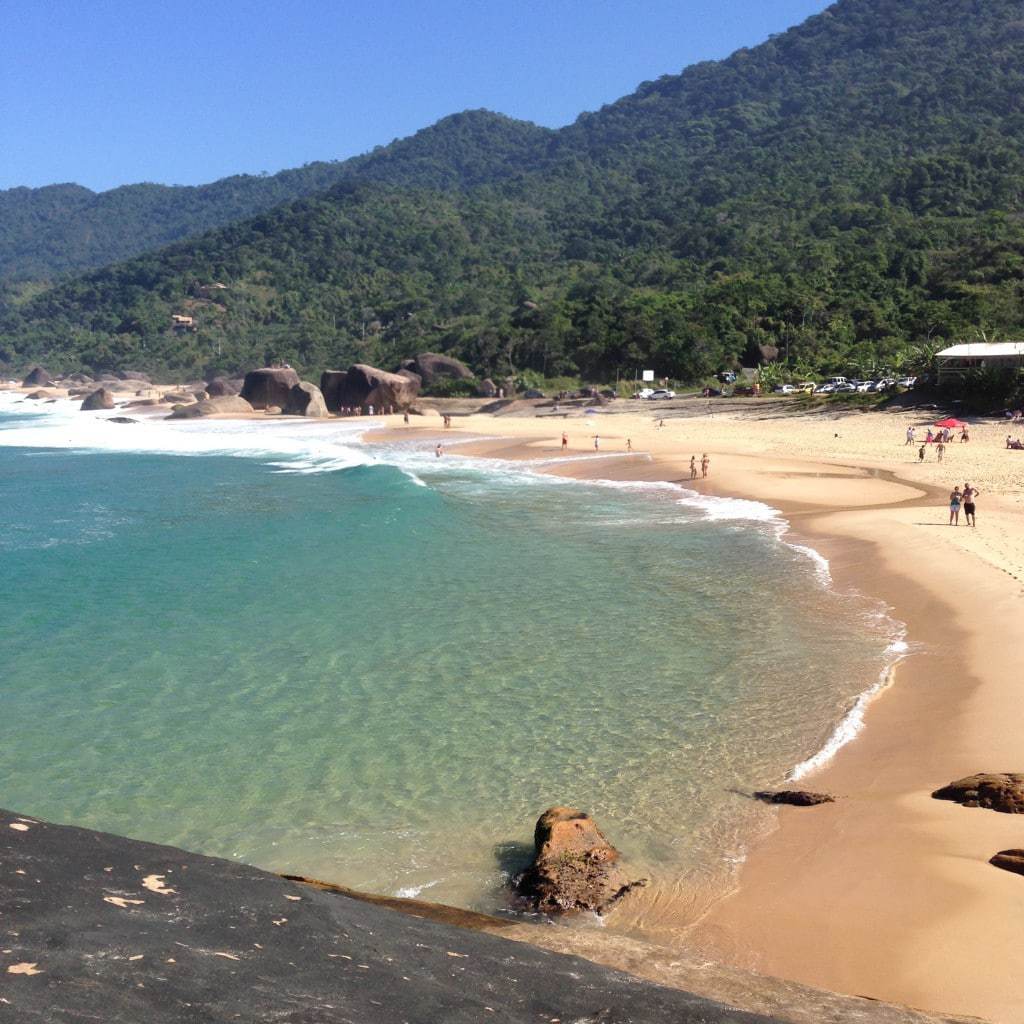 6th July – Bus to the beach at Trindade.
7th July – Bus to Penha to visit waterfalls in the Atlantic Forest.
8th July – Watched the World Cup semi-final, Brazil  vs Germany, in the town square surrounded by locals.
9th July – Very full day – zip lines and tree top challenges at Paraty sport and adventure, cachaça tasting at Alambique Paratiana, swimming hole Poço Ingles, late lunch at Shambhala Lounge, and a massage and jacuzzi bath at Shambhala Spa.
10th July – Bus to Rio! Very long winded journey across the city to Hostel Rocinha in the Rocinha favela.
11th July – Bus to Copabana beach for a walk and to explore the FIFA World Cup fan area.
12th July – Exploring Santa Teresa.
13th July – Watched the World Cup final on the big screen on Copacabana Beach!
14th July –  Moved across the city to Lapa district. Walked around Lapa and checked out the Selaron Steps.
15th July – Cooking in Rio cooking class, followed by visiting Christ the Redeemer by night.
16th July – Spent the day on Ipanema beach.
17th July – Flight home to the UK!